I have loved nonstick pans since I first began cooking. They are easy to use, simple to clean up, and for those of us who like to come as close to perfection with our food as possible. But, the more I read about non-stick coatings on pans, the more I realized that I needed to make a few changes for the health of our family. Did you know that Teflon coating on pans can release up to 15 different toxic gases when heated to certain temperatures? One of the big chemicals used in making Teflon is PFOA. PFOA is said to have led to cancer and birth defects in lab animals, as well as possibly leading to birth defects in people working to make Teflon in the factory. The Environmental Protection Agency has declared PFOA a likely carcinogen.
It is true that with proper care, you are safer than if you say, leave a pot to boil for too long, the water runs out, and it thus releases toxic chemicals into the air. Also, if you have pots or pans coated with any non stick coating that are scratched at all, you should toss them. You definitely don't want to take any risks with this stuff, because while it is good and some deem it safe if used properly, that line is so easy to cross. It's better to be safe with nonstick coating.
So, are there any safe alternatives to Teflon coated pans? Yes! I've researched a few options and this is what I've found to be true. Of course, as always, do your own research and do what you feel is best for your family!
Ceramic Pans, like this one from Xtrema: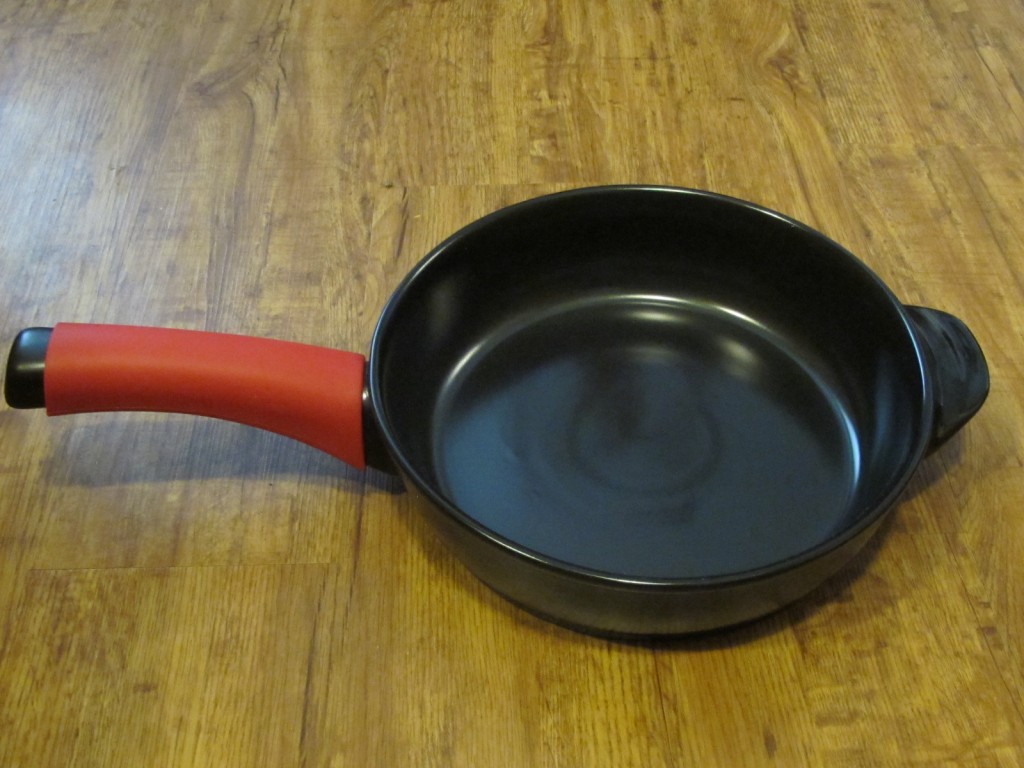 I've had this pan for about a year and it has held up nicely. I do have to be careful not to let things get too dry or burn things (ick) because it is a bit harder to clean. All foods cook up very nicely in this pan and I feel good about using it because it is made using natural gas, clay, and water. It is free of PFOA, contains no harmful coating or heavy metals, and is also very versatile because it can go in the oven, microwave, broiler, grill, fridge, freezer, stove top, AND dishwasher!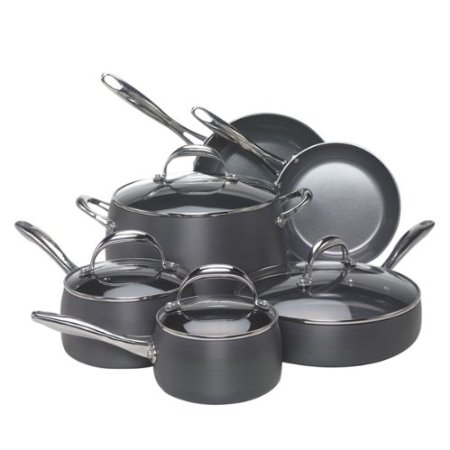 This set from Earth Pan contains no PFOAs or PTFEs and releases no toxic fumes. You have to be careful, from what I understand, with the term "non-stick" and "hard anodized" pans, because some hard anodized pans still have harmful coating similar to Teflon. This set does not, but that also means you have to take special care of them because things will stick if you're not careful.

I've heard great things about this stainless steel with copper bottom set. You do need to make sure to read the directions to see how to properly take care of them. You also will need to cook with butter or oil to make sure things don't stick, which could make for a very yucky clean up.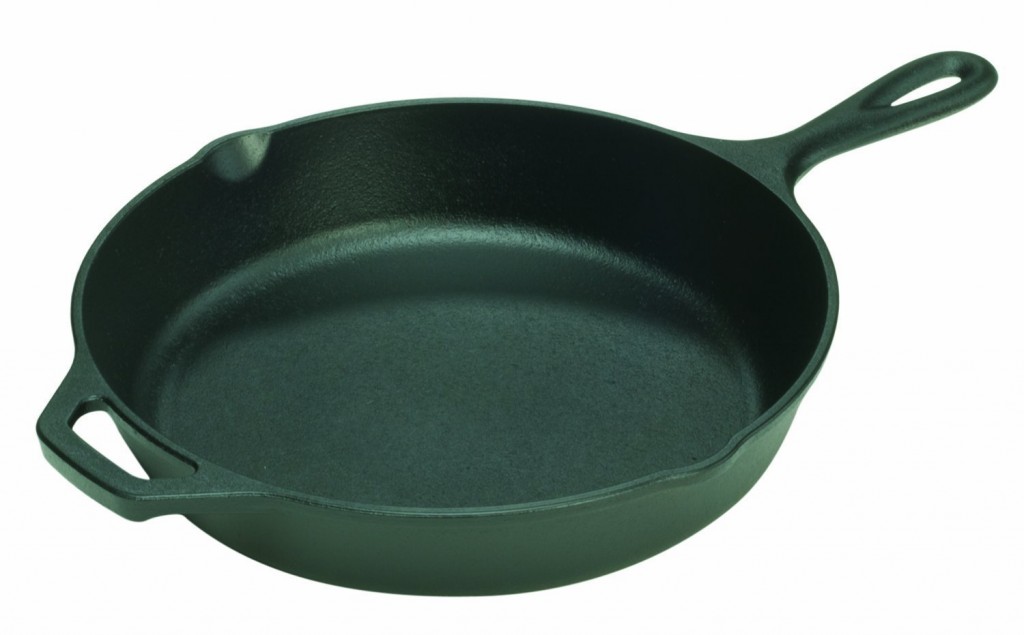 Cast iron is great for cooking in the kitchen or while camping. PFOA free and not chemically treated.
There are so many alternatives to Teflon out there, but you really just have to research, ask your friends, and find out what would work well in your kitchen. Beware of the term "non stick coating," and check to make sure that it's non toxic. There are some non-toxic coatings, but some are not.
I hope this helps in your journey to find great, safe cookware for your family. If you have any comments or suggestions, I'd love to hear them!
*This post was not sponsored but does contain affiliate links*