As the mother of two little boys, scrapes, cuts, and boo boos happen all of the time around here. We do our best to wash the boo boo and put a band-aid on it, but I've always thought that there could be more that we need to be doing. That's where Safeskin Kids antibacterial gel comes in. Safeskin is a simple way to prevent skin infections. The gel acts as a barrier to MSRA, the highly contagious staph bacteria that causes skin infections. Safeskin provides a protective barrier for up to 48 hours if the bandaged wound stays clean and dry. Safeskin is non-greasy and actually helps the bandage to stay in place.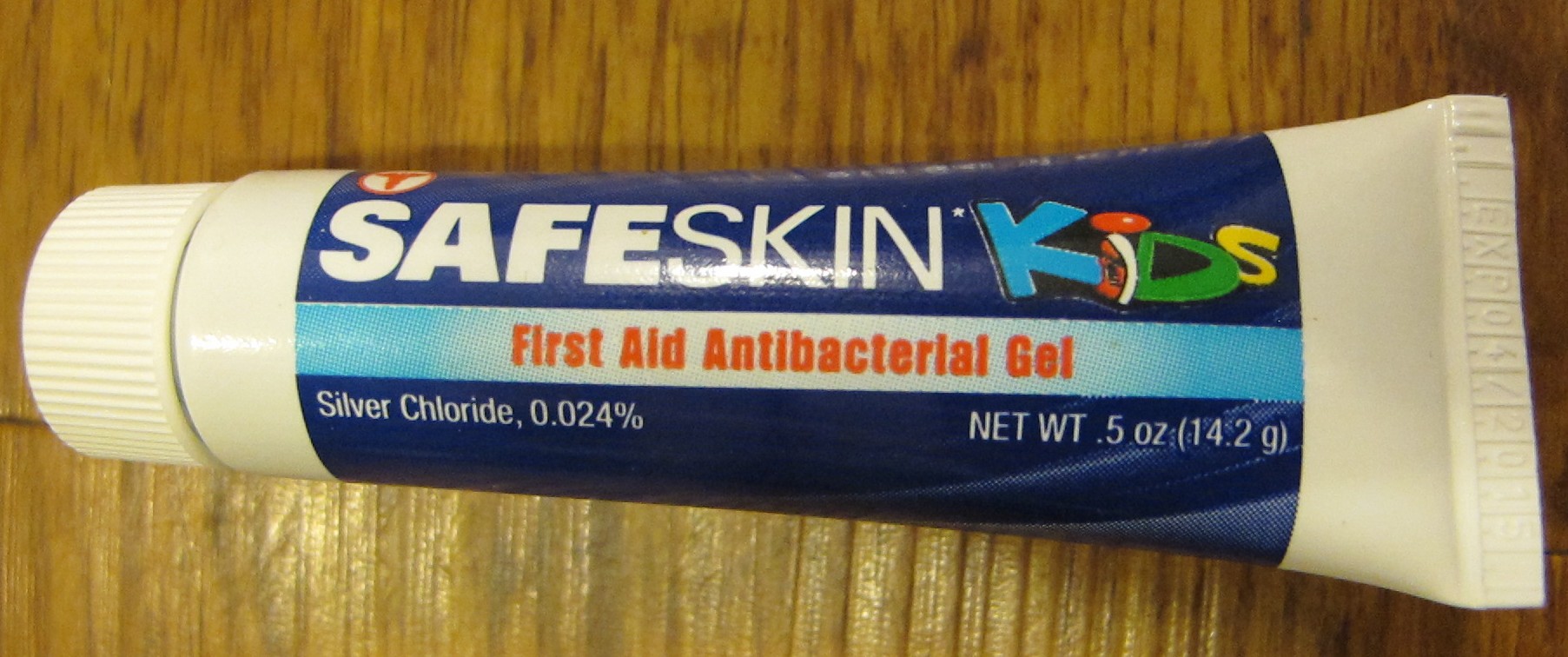 I like that Safeskin doesn't have a smell, really, so it's not displeasing to kids. It also goes on smoothly so it's not a huge hassle!
Safeskin is easy to keep in your purse, diaper bag, car, or medicine cabinet to grab quickly after your little one gets a boo boo. Safeskin helps the wound heal and keeps yuckies out…what more could you want?
Right now, you can print a coupon and save $1.00 on a tube of Safeskin Kids antibacterial gel, available at Walmart! Just click on the graphic below: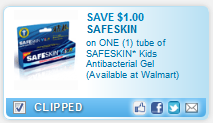 Connect with Safeskin on Facebook.
Enter to win your own tube of Safeskin in the Rafflecopter form below! Giveaway ends on December 4th, 2012! Good luck!
Kathy P. is the lucky winner!