ScentSationals is a company that makes wickless wax warmers and fragrances. They have a large variety of beautiful ceramic warmers. You are sure to find something that fits in with your decor! They offer warmers such as the Metropolitan warmer: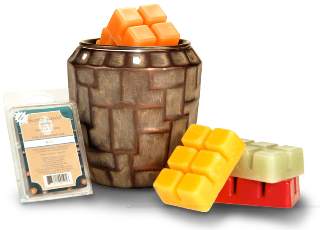 Or if you're like me and prefer a plug-in, they have many options to choose from, too! Like this beautiful Mini Round Damask in Aqua that I was sent to review: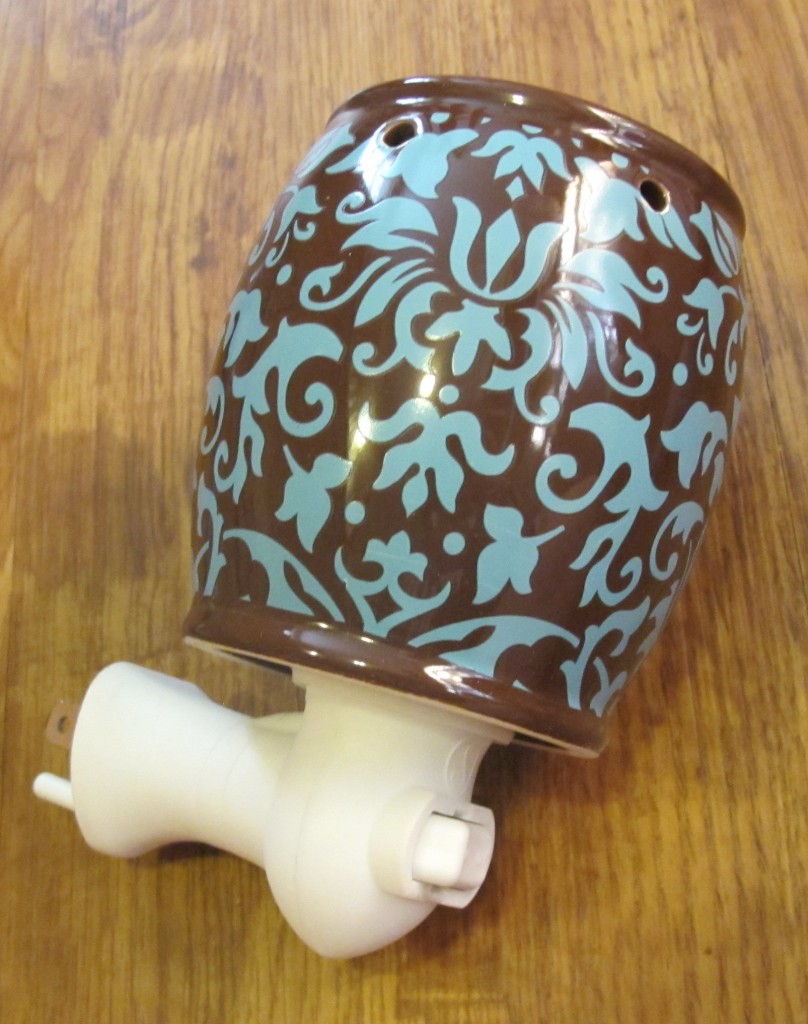 The plug-in is so simple to use. All you do is take it out of the package and plug it in, pop in a ScentSationals wax cube on the top, turn it on, and the light bulb gently warms the wax and releases a yummy scent!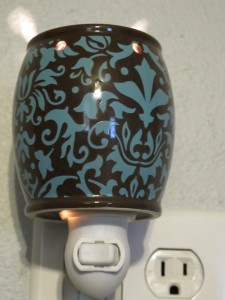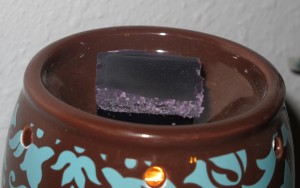 The scents that I was sent to review were: Black Raspberry Vanilla, Pumpkin Cranberry, and Mint Chocolate Mousse, and Fresh Breeze: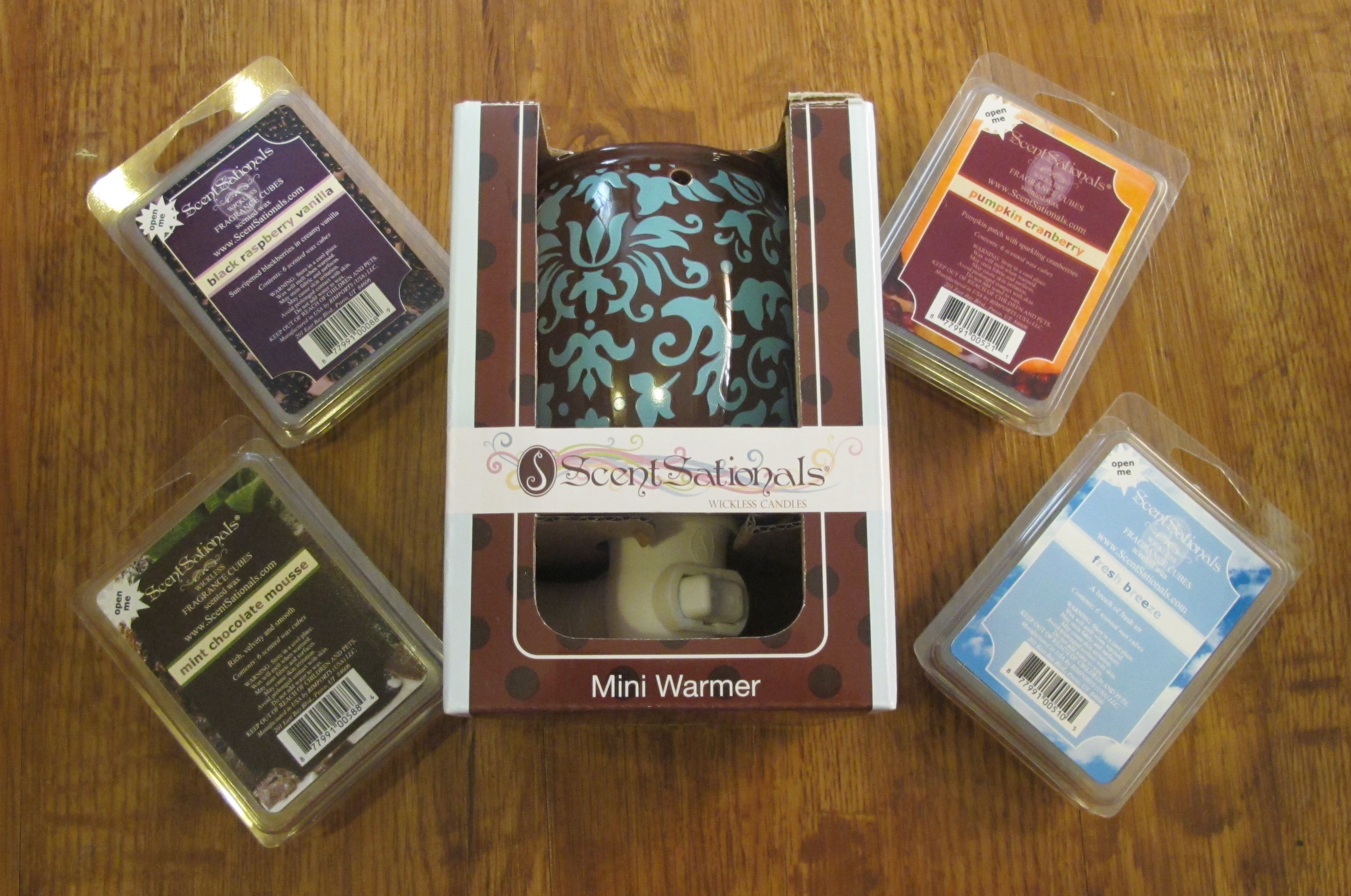 The ScentSational plug-in and wax cubes are so simple to use and the scent lasts a really long time! Each cube will last about 2-3 days if warmed 2-3 hours in the morning and 2-3 hours at night. Because I have little ones, I put my plug-in up high, but the Captain still got into it. (Curious little guy!) The good news is that the wax is heated to just above body temperature, so it was hot to the touch, but it doesn't burn. Just be careful and mindful where you place your warmer!