This Superbowl Party post was brought to you by Petit Jean. All opinions are mine.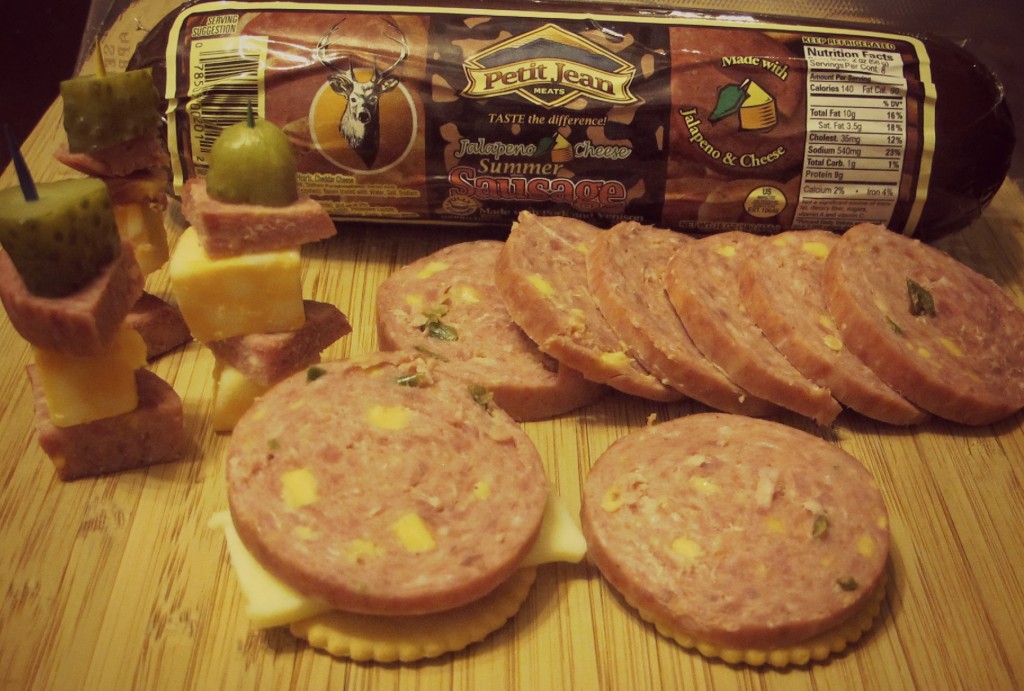 For a lot of Americans, the Superbowl is a time to get together with friends and enjoy some yummy food. This year, we will have the youth group over for a party, snacks, and fellowship. I am excited to be able to serve Petit Jean Jalapeño & Cheese Deer Summer Sausage this year. We love Petit Jean hams, and I knew that the summer sausage would be great, too!
I made a few snacks to try out the summer sausage on my hubby and he was very impressed with the flavor. The deer summer sausage is actually a blend of venison and fresh pork, jalapeño and cheddar cheese bits, along with special seasonings. I, for one, am not a fan of plain venison, but I honestly couldn't taste a hint of "gamey-ness" in the summer sausage. Take a look at the jalapeño & cheese sausage up close: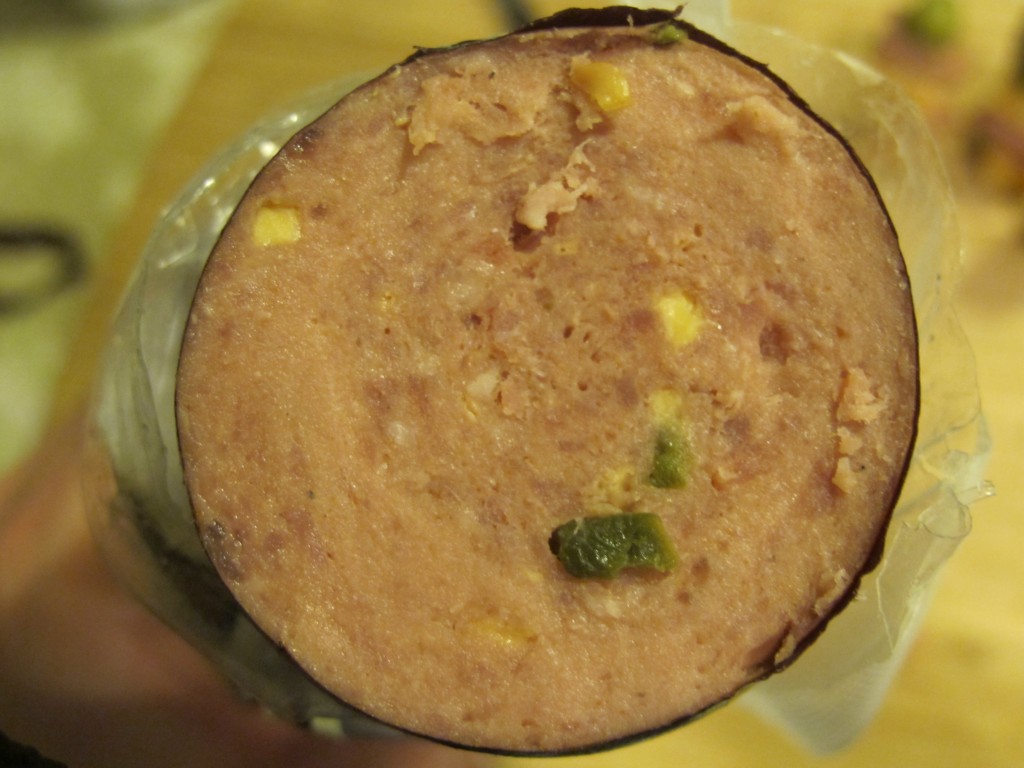 My first creation will be an appetitzer on a toothpick. I chose colby jack cheese, along with bite sized portions of the summer saugage, topped with a bite of baby dills. The summer sausage definitely has a strong, but delicious flavor, so evening it out with the cheese and pickle is a great combination.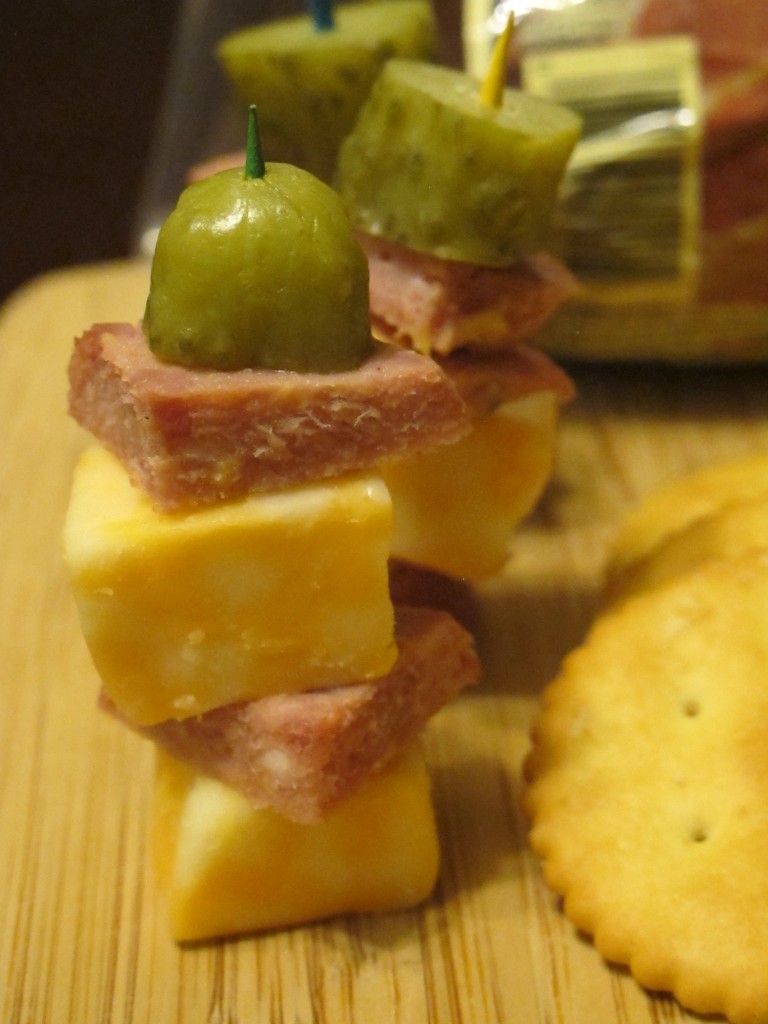 I also am serving up a slice of summer sausage on top of a buttery cracker, with a slice of Monterrey Jack cheese, too. We love our cheese around here, what can I say? And the addition of a white cheese to the cheddar cheese in the summer sausage is a great flavor! I know these finger foods from Petit Jean will be a hit at our Superbowl Party!
Visit Petit Jean to find out more and order some of their delicious products!