This #ShareATree post is not sponsored, but I will be receiving a gift from Green is Universal and the Arbor Day Foundation in return for writing it. All thoughts and opinions are my own.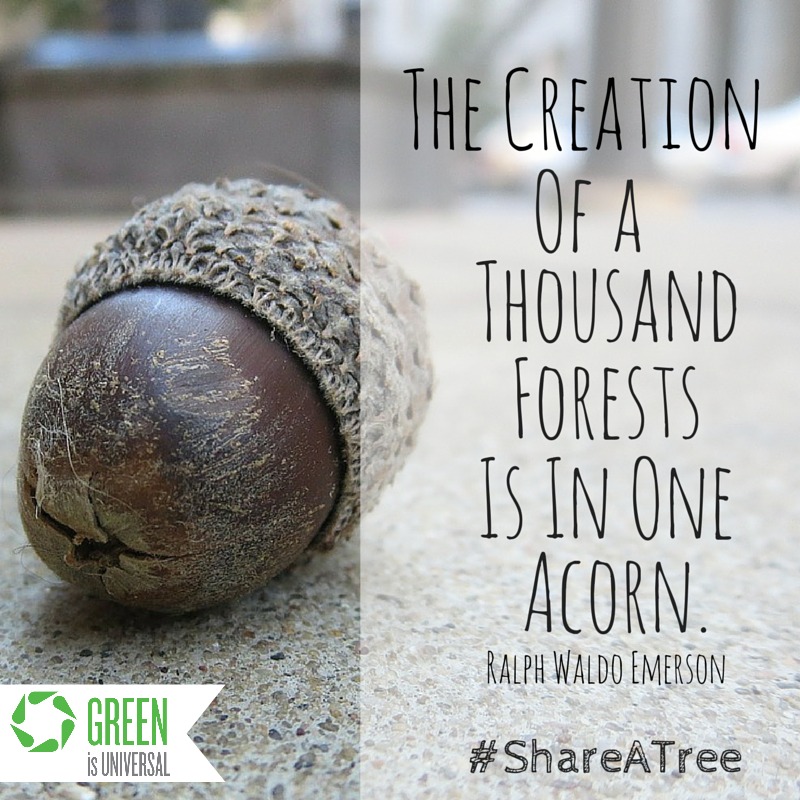 Trees are so vital to our lives and are also relaxing and beautiful. Baby Brother loves to watch the wind move through the trees around our house. It boggles my mind when I think about how long these trees have been alive and growing tall into the sky! Did you know that every year, Green is Universal and the Arbor Day Foundation partner up to give a special gift to us and the environment? When you decorate and #ShareATree, the Arbor Day Foundation plants a tree. All you have to do is visit the #ShareATree website, click on "Decorate A Tree" OR share a "Celebratree" that has been created by an NBCUniversal celebrity like Al Roker or Meredith Vieira. For every 25,000 trees shared, an additional $5,000 will be donated to the Arbor Day Foundation.
The Share A Tree Program will help the Arbor Day Foundation plant trees all across the United States in our national forests, state forests, and state parks. Jack pine trees will be planted to improve the habitat of the endangered Kirtland's warbler. This neotropical migratory songbird's breeding habitat is almost exclusively confined to young, dense Jack pine stands in the area. Today, Kirtland's warblers are found in only ten counties on Michigan's northern lower peninsula and four counties in the upper peninsula. Efforts by the Arbor Day Foundation's replanting partners have increased the number of singing males from less than 200 to more than 1,900, bringing the species back from the brink of extinction.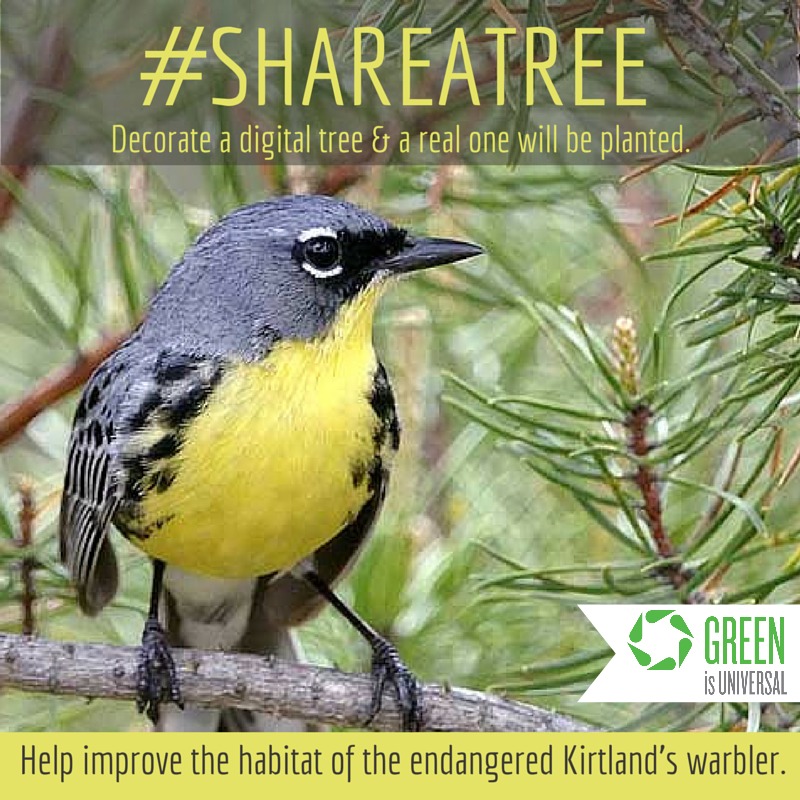 This fabulous project is a gift for future generations! It began December 3rd and will run through December 31st. Check out the beautiful trees created by celebrites, like this one from Shaun Robinson: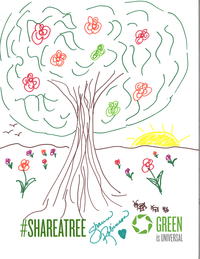 Follow @ArborDay and #ShareATree on Twitter to join in the fun!