This post has been brought to you by Giraffe. All thoughts and opinions are mine.
Shaving is something I really don't like to do. I always forget to shave or simply don't have enough time. Or, I'll think about it while in the shower and talk myself out of it because it's just so annoying to do, especially now that I'm 30 weeks pregnant and have a big belly in the way. I received a pretty handy bath and body wand for shaving, called the Giraffe, to review, and it couldn't have come at a more perfect time. Shaving has become less tricky and easier to do while pregnant, with the Giraffe. This would make a great, unique gift for a mother to be or anyone with injury or back pain!

The Giraffe shaving wand comes with two razor attachments: small and large. These attachments work with most popular razors, and worked well with the two razors I had on hand. All you do is slide the razor attachment onto the head of the wand and snap into place.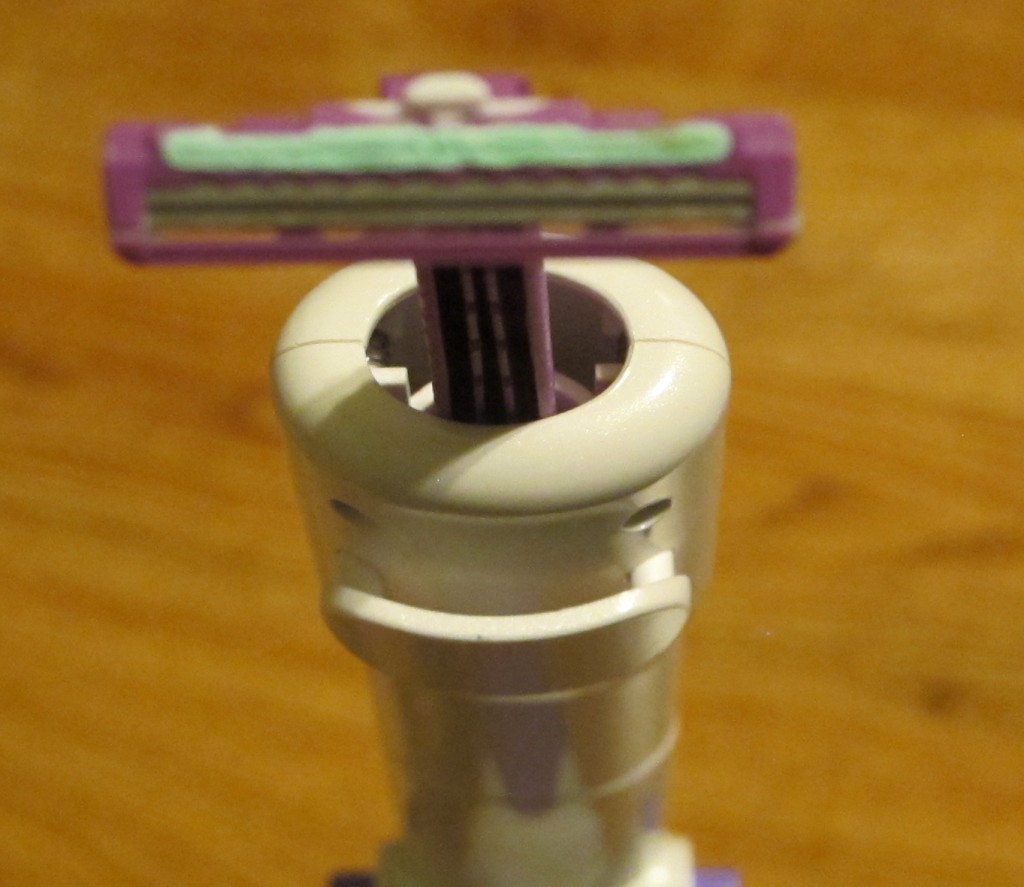 The purple buttons on the side of the wand are for making adjustments to the pivoting head. The Giraffe can be used in four different positions to make shaving super easy:

The Giraffe can also extend your reach up to an additional five inches. This makes shaving while pregnant or with an injury or back pain much easier. The Giraffe is easy to use and can be adjusted just how you need it in just a few seconds. Here's a short video of how to use the Giraffe:
The Giraffe Bath and Body Wand can be purchased on the website for $29.99 and for a limited time, comes with a free travel and storage bag that has a retail value of $14.99.
Connect with Giraffe on Twitter, Facebook, and Pinterest.
Giraffe is giving one Life With Captain Fussybuckets reader their own bath and body wand for shaving and travel/storage bag. Just enter in the Rafflecopter form below!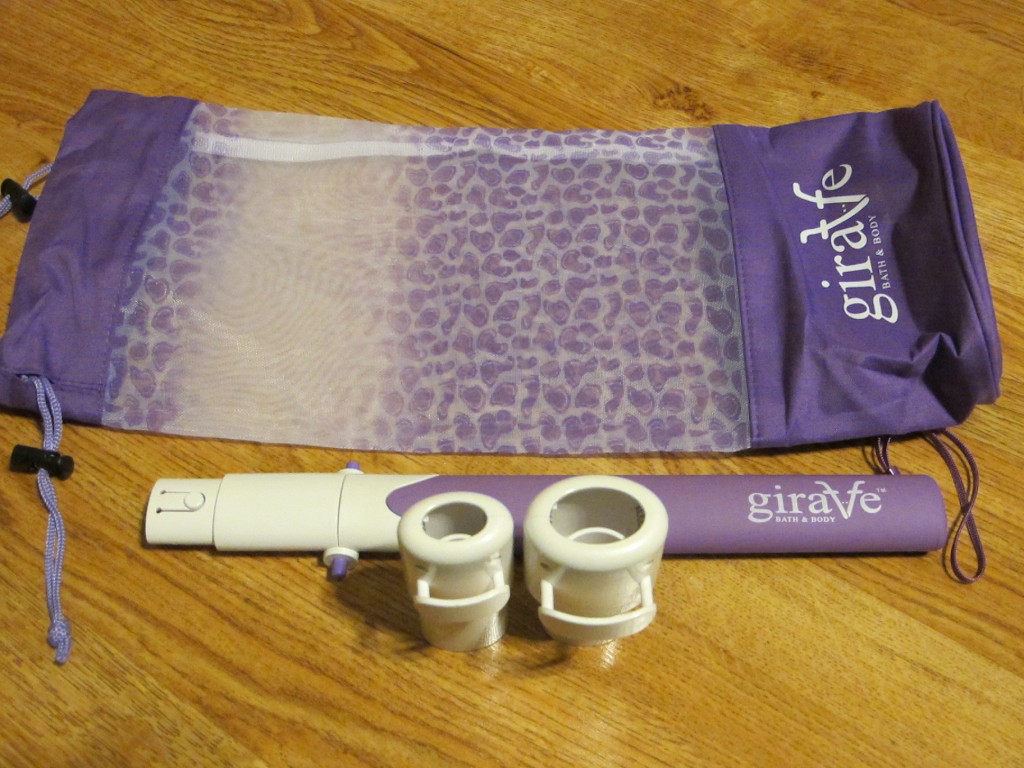 Giveaway has ended and Cathy J. is the lucky winner!
Didn't win? You can grab this coupon code to purchase a Giraffe Bath and Body Wand for 20% off using the coupon code CAPTAIN.