This eczema remedy post was brought to you by the Eczema Company. All thoughts and opinions are mine.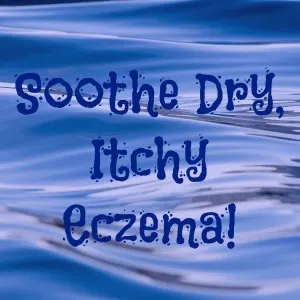 I have written about eczema many times. The Captain has suffered with dry, itchy skin since he was just a baby. We have been through so many creams, lotions, medications, bath treatments, allergy medicines, and even allergy testing. Some things worked for a while, then stopped, and there were times when nothing worked. He has never been a good sleeper and eczema might very well be a big reason for that. I remember when he was one year old, he would wake up crying because he made himself bleed in his sleep because he was scratching his legs so hard. It was awful. Through trial and error, I realized that I should never put any kind of cream or lotion with any type of alcohol in it. Sounds obvious, right, but try finding a lotion or cream that doesn't contain any alcohol, even the ones specifically for eczema!
We thought it could be a dairy allergy, because he had a milk protein allergy as a baby that caused tummy troubles, but he has since grown out of them. Now he very rarely has any dairy and still has eczema flare ups. His seasonal allergies are bad, so I know that his skin allergies and eczema are probably related to environmental allergens, but cannot be certain. We have eliminated all fragrances and toxins from our laundry and bath products, which has helped some, but the eczema continues to come back.
A few months ago, I was asked by the Eczema Company to review some items for the Captain. Admittedly, I was skeptical. I felt like eczema was just something we would have to "deal with" for the rest of his life. I have eczema and I have always just dealt with it in any way I knew how to. If countless doctors and a dermatologist couldn't do more, I wasn't sure that anyone else could. But you know, moms are pretty persistent and lucky for us, Jennifer Roberge created the Eczema Company to help people like us. She has found what works best for her son and created a store for eczema sufferers. It's refreshing to know that she knows what she's talking about and has researched and even has a blog created for her son's journey with eczema – It's An Itchy Little World.
After talking with me about the Captain's eczema, she recommended that we we try wet wrap therapy with the WrapESoothe shirt and pants: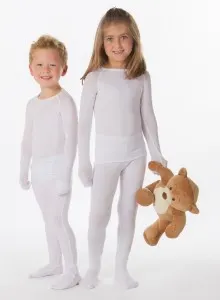 Wet wrap therapy is easy. I was worried that it would be hard but the hardest part was finding a time when the Captain was willing to try it. Here are the simple steps:
Soak in lukewarm bath for 10-20 minutes.
Seal the skin with moisturizer. We used the Manuka Honey Skin Cream. This cream is amazing! It is soft and made with Manuka honey, which is known for it's healing properties. It contains only honey, oils, water, and Manuka honey.

Wet the wraps or the WrapESoothe clothes and lightly wring out. You want them to be wet, but not dripping wet.

Cover skin with wet wraps or the WrapESoothe clothes for a minimum of two hours.
For a complete how-to, check out this article about wet wrap therapy and this video:
We followed the steps and even though he was reluctant at first, the Captain tried it and lo and behold, it really worked. Wet wrap therapy is meant for a short term fix for bad eczema flare ups, and it really was a miracle fix. His skin was so smooth when we took the WrapESoothe clothes off. I am beyond thrilled that we have this option for when his skin flares up!!
The Captain didn't want me to take pictures of him, so I didn't get his head in the shots, but I wanted to show how easy it was to put on and wear the shirt and pants. He wore regular clothes over these and they did get damp, but not uncomfortably damp. He thought these clothes were kind of cool. He wears a lot of tight athletic clothes, so he really did like them.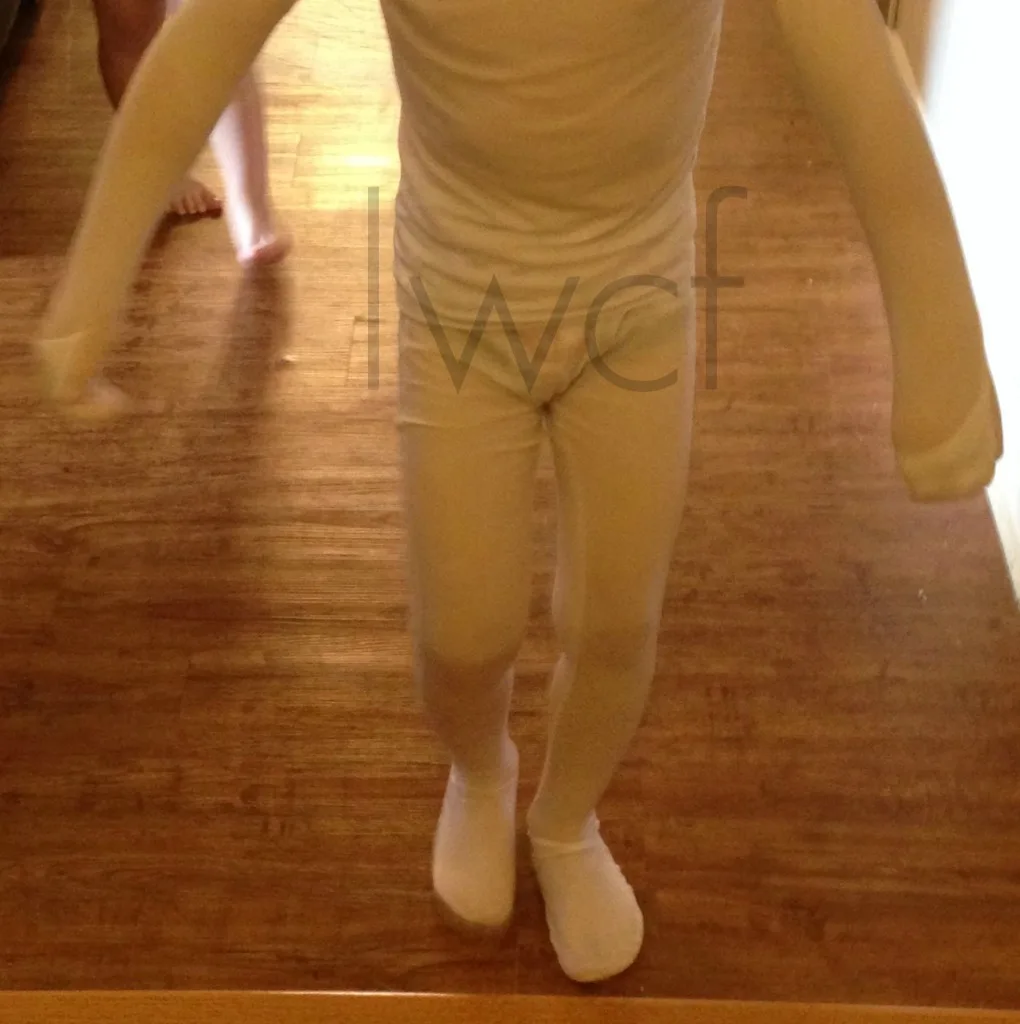 His wrists and thighs were the worst before doing the wet wrap therapy and while I didn't take a before picture, here is the after. It's still a bit red, but it was SO SOFT, we both couldn't believe it!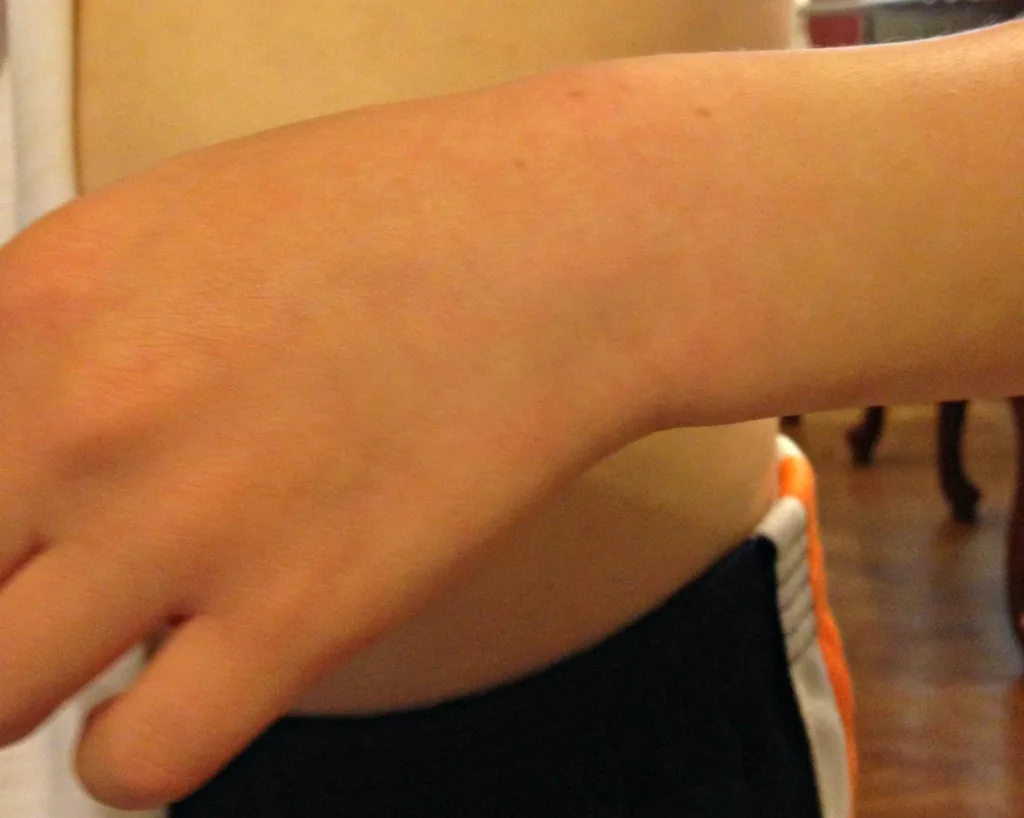 I am SO glad I gave wet wrap therapy a chance, because it truly is a miracle and a breath of fresh air when you've struggled with painful eczema for so long!
Do you have any remedies that have helped with your eczema or skin problems? I'd love to hear about them!
Learn more about the Eczema Company on Facebook and Twitter.
We are giving away a $30 gift code to the Eczema Company! It is open world wide and can be used on shipping charges. (Shipping is free on orders over $75.) Just enter in the Rafflecopter form below. Good luck!