#spon: I'm required to disclose a relationship between our site and Save-A-Lot. This could include Save-A-Lot providing us w/content, product, access or other forms of payment. #SaveALotInsiders Stress-Free Mealtime with Baby
Baby Brother rarely finds a food that he doesn't love. He loves to taste, nibble, and chew on just about anything he can get his hands on. I am noticing that he IS turning into an official toddler and beginning to reject some foods that he isn't crazy about. This makes it difficult when we are eating outside of the home. I like to always have a few things in my diaper bag that I know he will eat and enjoy, so we can avoid fussy baby.
The Captain had a soccer game a couple of weeks ago and it was cold. Not bitterly cold, but it was definitely a shock to this warm weather loving Texan. Both D and Baby Brother were not happy, so I pulled out the Gerber yogurt puffs and sat them on a blanket and they stopped caring about how they hated being there. They just happily stuffed their faces! (See Baby Brother was wearing the Captain's jacket….unprepared mommy left his coat in the car!)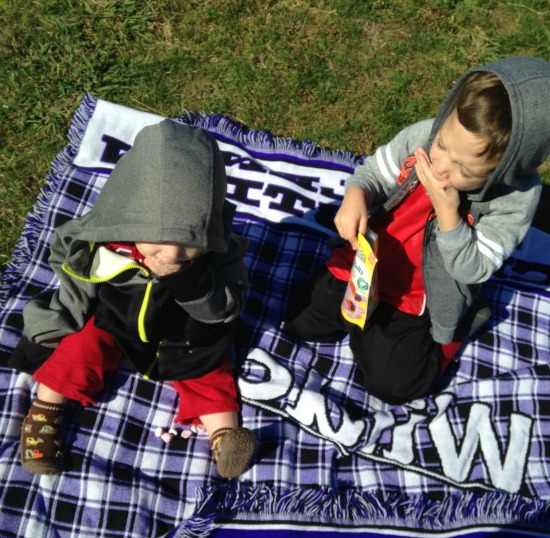 We recently visited a Save-A-Lot store for the first time. I didn't know what to expect, but I was pleasantly surprised at the new things that I found. Save-A-Lot has a produce section, meat department, lots of refrigerated and frozen food, and of course pantry staples. But did you know that Save-A-Lot now has the Gerber baby snacks and foods that babies love? I stocked up on the yogurt melts that Baby Brother adores. We go through quite a lot of those because D, at almost 4, still loves them as well!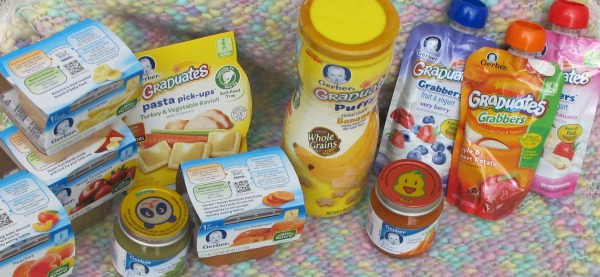 Baby Brother doesn't mess around with being spoon fed, but he can quickly devour a Gerber Graduates Grabbers. It is a (usually) mess free meal for him. I found them at a great price at Save-A-Lot, along with a few other snacks: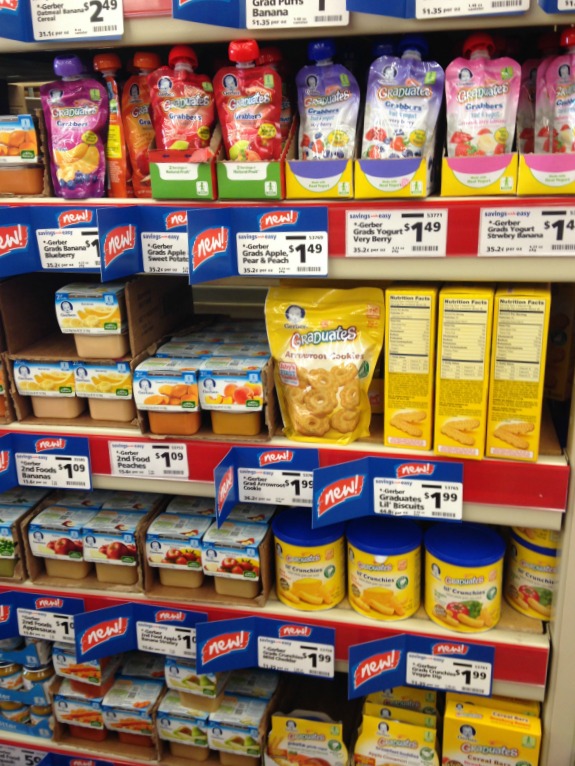 Make sure to visit your local Save-A-Lot for the Gerber snacks and foods your little one loves!
For the chance to win a $25 Save-A-Lot gift card to get more Gerber goodness, check out the Smart Shopper Club Sweepstakes on the Save-A-Lot Facebook page.