I participated in an Influencer Activation on behalf of Influence Central for Little Remedies. I received product samples to facilitate my review and a promotional item to thank me for my participation. #LittleRemedies Summer Essentials for a Happy Baby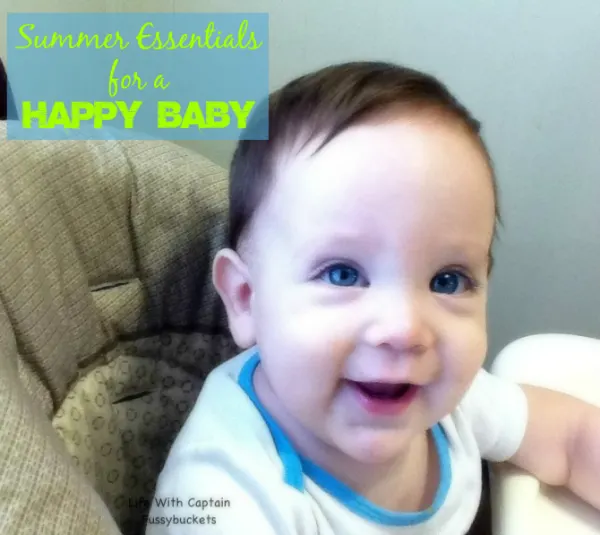 Summer is such a fun time, full of new experiences, vacations, and tasty treats. We have had a lot of fun this summer, visiting the grandparents, checking out the Perot Museum in Dallas, going swimming, and we even made a trip to the water park. Planning for day trips with the boys is getting easier as they get older, but there is still a lot to take. I remember trying to go anywhere with a baby under one was sometimes so taxing because of all of the things we had to take along to make sure they were happy and made our trip pleasant. Bottles, formula or breast milk, toys, pacifiers, diapers, swim clothes, extra clothes, towels, baby snacks, and more were sure to be missed if we forgot them. One thing stayed in my diaper bag at all times, though, and it was Little Remedies® gas relief drops. With new foods being eaten and the older two boys having dairy senstivities, the gas relief drops came in handy multiple times. I was SO thankful that we had it when we needed it, to make their little tummies feel better and not filled with painful gas.
When D was about as old as he was in the picture above, I introduced him to yogurt for the first time. Within the hour, he was screaming in pain. Tears were streaming down his face and I didn't know what might be wrong with our usually happy baby. I quickly remembered introducing him to the yogurt and grabbed some Little Remedies gas relief drops, read the dosage, and gave him what he needed. While it was not instantaneous like I would have hoped, within a few minutes he was calm and I was relieved that he felt better.
We also have used Gripe Water when the babies were smaller when they had hiccups and when the Captain had colic (and was fussy!) and have had good results with that, too. If you're looking to avoid those painful gas pains, here are some great tips from registered dietician Bridget Swinney: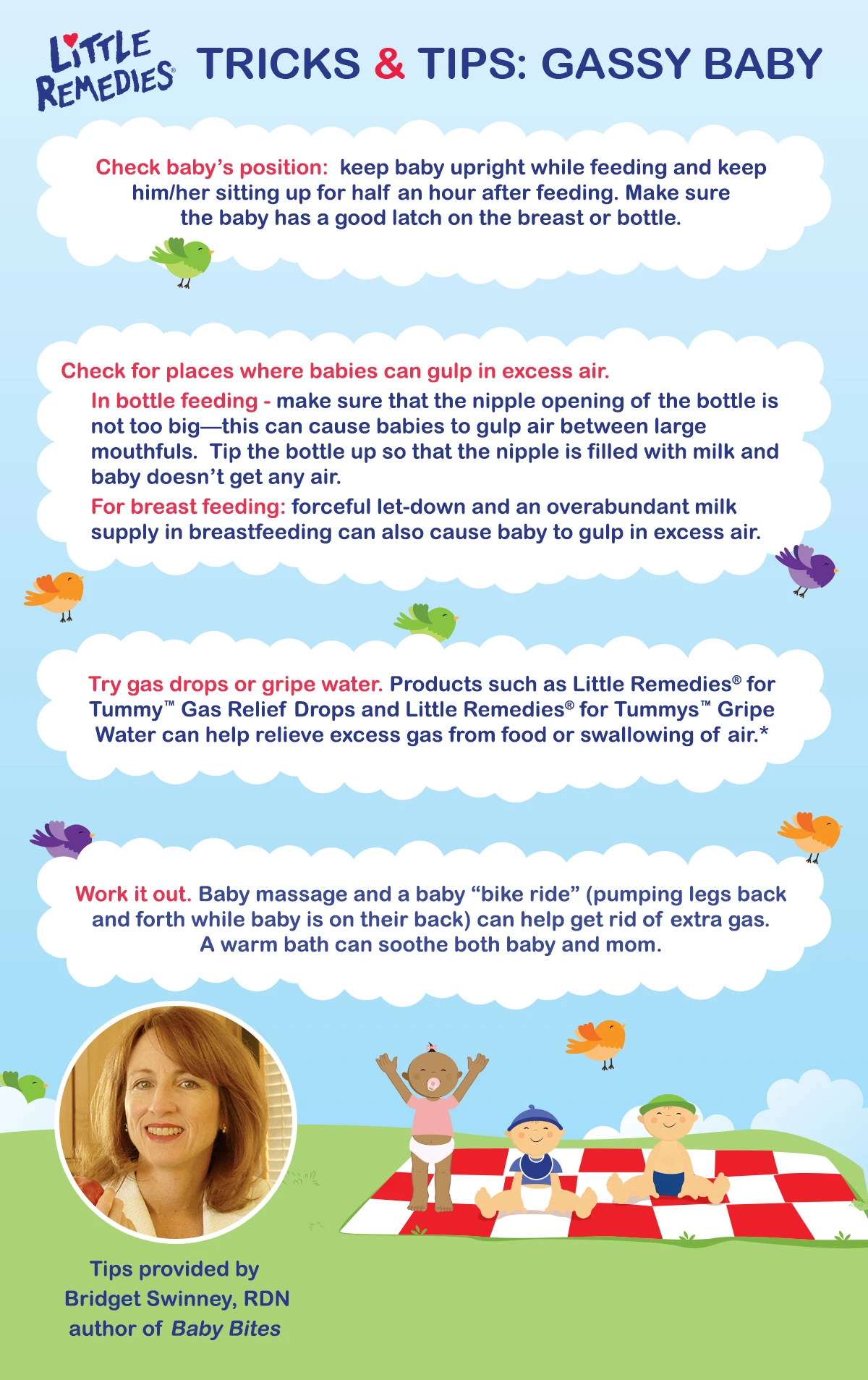 I was always hesitant to give my kids medicine when they were itty bitty, but I'm thankful that Little Remedies believes that "less is more." They make their products effective and with the fewest natural ingredients possible so we, as parents, can trust that they're not getting anything that they don't need and they will feel better quickly. Little Remedies products do not contain any artificial colors, artificial flavors, or alcohol and are created with the specific needs of children in mind.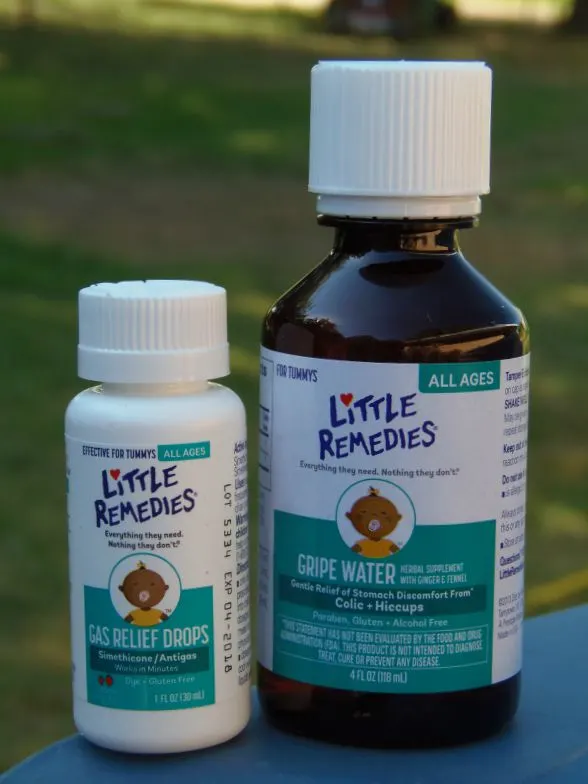 What are you sure to pack to make sure Baby stays happy during the summer?