This sunglasses for kids post was brought to you by Paxley. All opinions are mine.
Eyes are valuable, we all know that. Kids' eyes are so delicate and they need to be protected. When we introduced him to his first pair of sunglasses at the age of 1, they weren't comfortable and he hated them. Well, sometimes he would wear them, but they were off soon, and likely thrown on the floor. Most kids' sunglasses aren't constructed well and break easily. We've been through countless pairs of sunglasses.
The folks at Paxley understand kids and the need for quality glasses and sunglasses. They have conducted extensive research and come up with safe, health concious, and chic eyewear for our kids. Paxley eyewear has age-appropriate dimensions and the most quality, child-safe materials.
pinchless hinges

adjustable temples

BPA free

lead free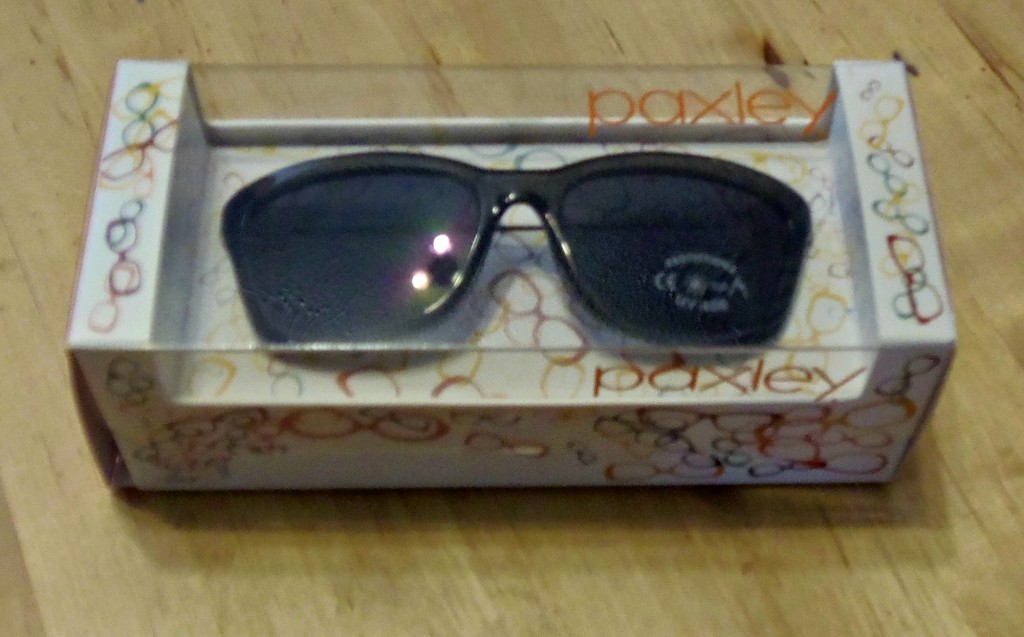 Paxley eyewear for kids is different. Their bendable temples, adjustable core wire temples, and adjustable strap make a perfect fit for kids of all ages. Check out these videos explaining what makes Paxley glasses different:
All glasses are certified by the Consumer Product Safety Commission for children's product safety rules and meet the European Union consumer safety, health, and environmental requirements. They know their stuff and area always on top of their game!
We were sent the Pico Light Grey glasses for ages 3-5 for D to review. (Each style of Paxley glasses have different measurements, so it's best to measure your child and base your choice of frame on that. More information on sizing can be found at the Paxley website.)
D loves his new sunglasses. It seems he only gets the "hand-me-downs" from the Captain, so he was thrilled that these are his very own! (although they do fit the Captain, too!)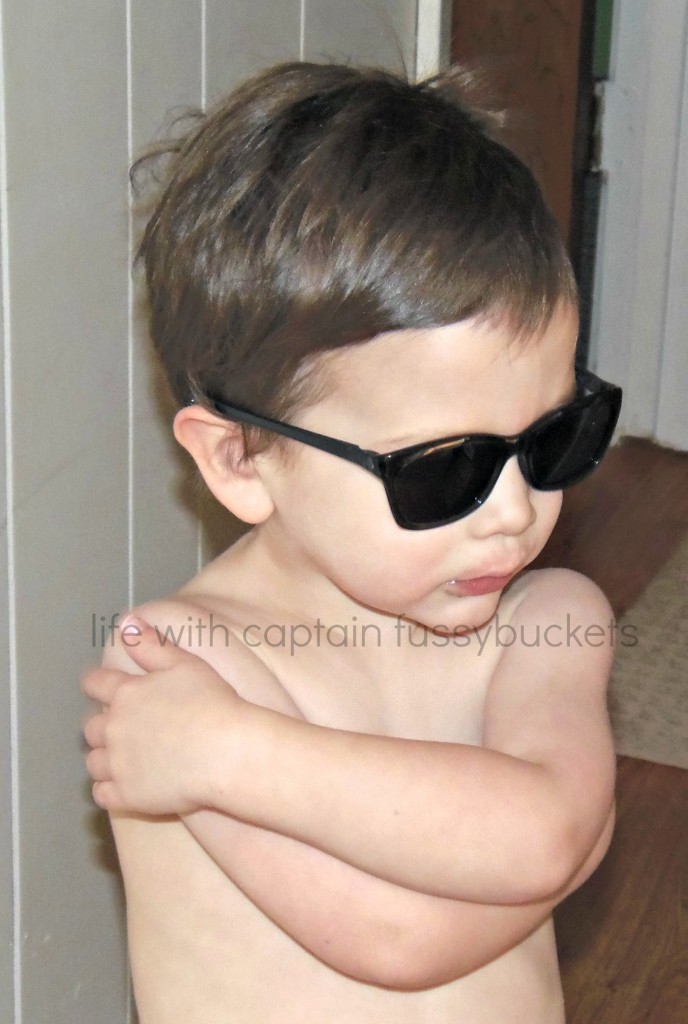 He looks super cool in his sunglasses, they fit, they're durable, comfortable, AND protect his sweet little eyes from the sun. He wants to leave them on when going to the playground and that is a huge thing!
From now until the end of March, use code "fussy" at checkout to save 25% on any pair of Paxley glasses!
Paxley wants to give one Life With Captain Fussybuckets reader their own pair of sunglasses! Check out the Paxley site and see what great frames they have, then enter to win in the Rafflecopter form below. Good luck!
Paxley on Facebook Paxley on Twitter