When looking for great gifts for any occasion, Hallmark is always the leader for unique, special, sentimental, and/or fun products. Valentine's Day gifts and cards are no exception! The Hallmark card selection is full of anything and everything you could possibly want. They always have cute character cards, as well, that my boys particularly love: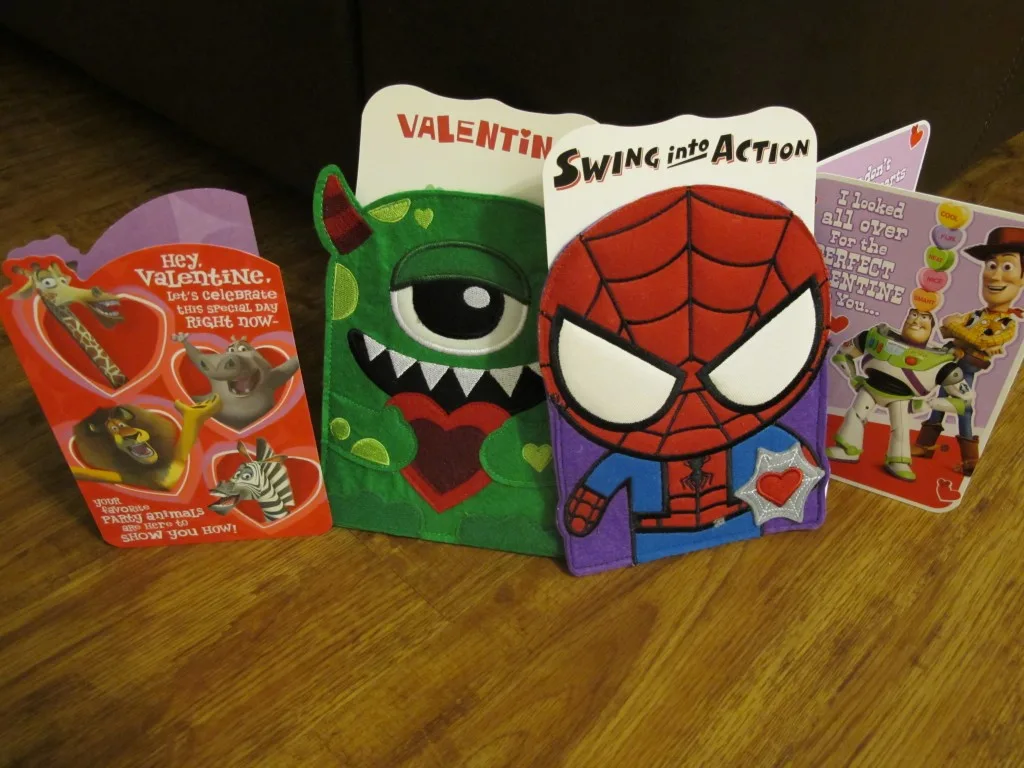 We were sent this "Until We Hug Again" bear to review and I wasn't sure what we should record on it. It came pre-recorded with a sweet message from a grandmother to a grandchild. The bear is, as the name suggests, meant to give to someone who you are away from so they can hear your voice "until we hug again." You simply record a message, give it to the recipient, and they can hug the bear at any time and hear your special message. Well, my husband's grandfather, whom we all loved, died at the end of January and it became clear who this bear was meant to be for! I asked the Captain if he knew anyone who might like this bear, someone that might be sad and he immediately said "Sweet Grandma" (which is what he has called his great grandmother since he was two years old and thought we said "sweet" instead of "great" grandmother.) So, we recorded a message (there is room to record a 30 second message) and presented it to Sweet Grandma the next time we saw her. She absolutely loved it and the boys were thrilled to be able to give it to her.
I LOVE this idea and know that so many people would love and cherish something so sweet and personalized for Valentine's Day, or for no reason at all! The bear is just adorable!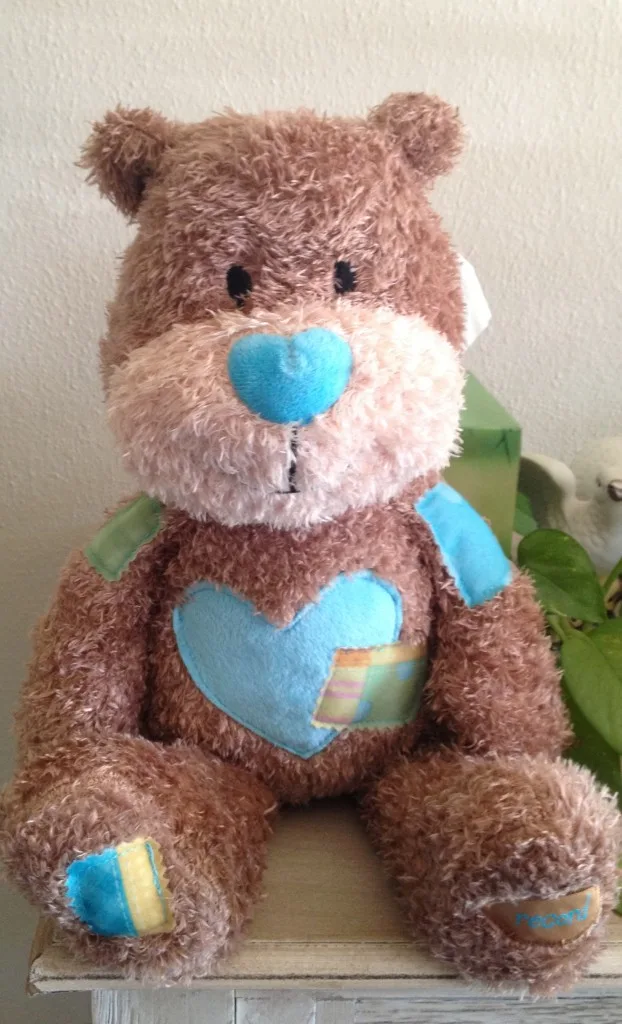 I was worried that because it was so easy to record a greeting, that one of the boys would record over it, but there is a spot in the battery compartment to temporarily "lock" it so you can keep the message for as long as you like. You can even change the message every time you see your special someone!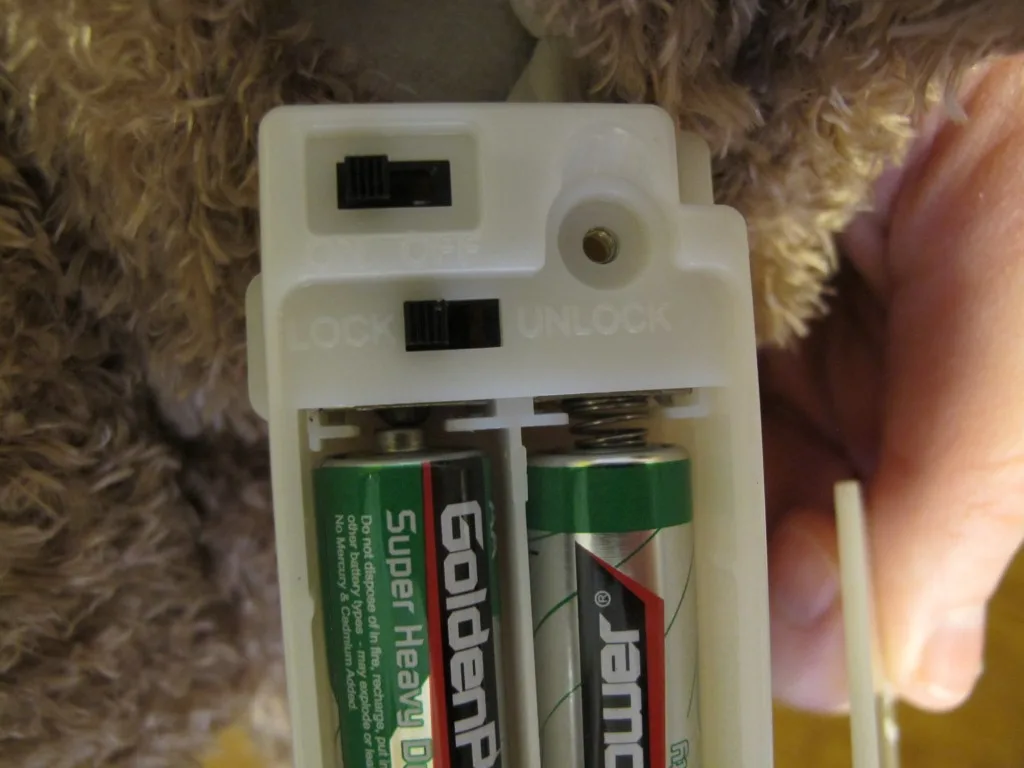 The "Until We Meet Again" bear sells for $29.95 on the Hallmark website or can be purchased at Hallmark Gold Crown Stores around the country.
Check out all of the great products Hallmark has to offer at the website and stay up to date on news and deals on Twitter and Facebook!