This Switch & Go Dino® post has been brought to you by VTech. All opinions are mine.
Both the Captain and D love dinosaurs, so I knew they would flip over the new Switch & Go Dino® – SkySlicer the Allosaurus™…and I was right! When SkySlicer came in the mail, the boys were so excited and after we got him out of the packaging, they played with him for a long time. (They had to practice their sharing skills for sure!)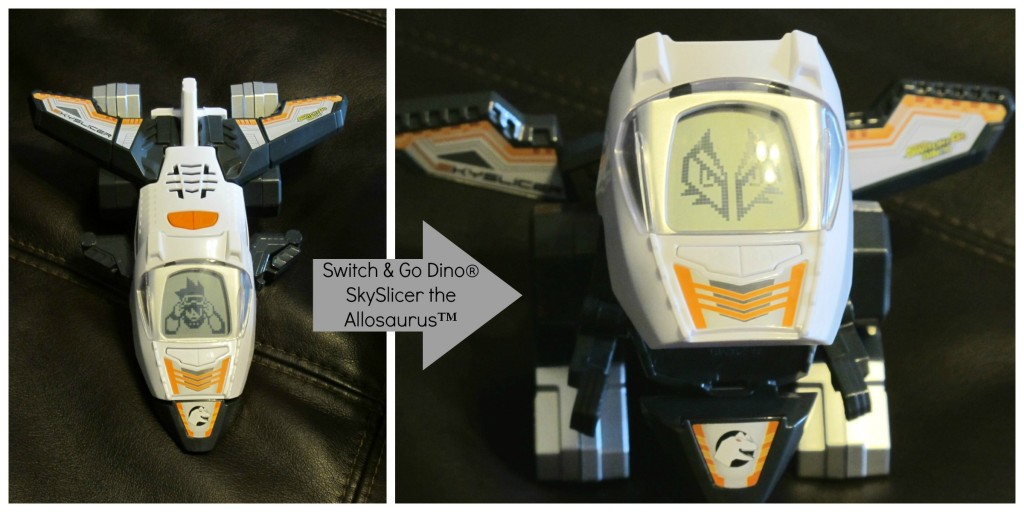 SkySlicer the Allosaurus™ is a super cool toy that turns into a jet plane and then back into an Allosaurus for hours of fun. He talks, makes cool noises, roars, and more. He has a 1.5" LCD screen that shows either a pilot or dinosaur eyes, depending on which mode you're in. He has realistic jet plane sound effects and in dinosaur mode, realistic dinosaur sounds and phrases that teach dinosaur facts.
SkySlicer is recommended for kids ages 3-8. D needed a little help transforming it from jet plane to dinosaur and back again, but he loves playing with it. The only problem I found with SkySlicer is that it is a bit on the loud side, but you can place a piece of tape over the speaker to make it quieter.
Of course, the boys don't mind how loud it is at all!
This awesome, fun toy retails for $15.99 at can be found at the toy section of any store that carries VTech toys or on Amazon and would make a great gift!
Find out more about SkySlicer the Allosaurus™ and the other Switch & Go Dinos® at the VTech website, Facebook page, or Twitter. Additional Dinos in the Switch & Go line include Jagger the T-Rex™, Blister the Velociraptor™, MC Roar the Giganotosaurus™, Stompsalot the Amargasaurus™, Quiver the Stygimoloch™, Torr the Therizinosaurus™ and Akuna the Velociraptor™.
Enter to win a SkySlicer for a special child in your life in the Rafflecopter form below. Giveaway is open to US residents, ages 18 and older, one entrant per household, please. Giveaway ends October 21, 2013.
Giveaway has ended and Laurie E. is the winner!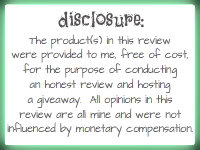 **contains affiliate links**