This sports stain post has been brought to you by ESPRO. All opinions are mine.
The Captain is almost 7, and L-O-V-E-S sports. He started playing soccer when he was almost 4 and he is currently on his 5th season. He played his first season of baseball and basketball this year, too, and loves his gymnastics class, as well. We have found that it is impossible to slow him down! D loves being active, too, but the competition bug hasn't seemed to bite him yet. He played one season of soccer last year and liked it, but he says he would rather run, and that's fine with us…whatever helps keep him active and have fun.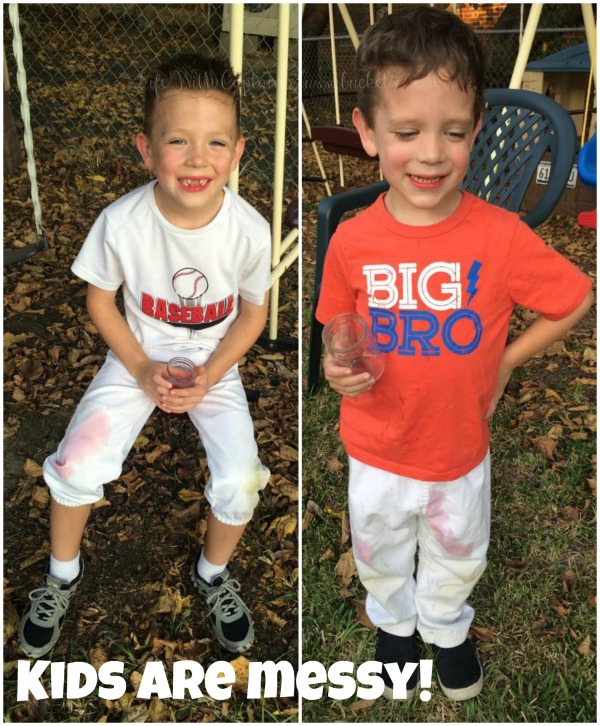 Washing sports clothes has become more difficult as the boys get older. Soccer and basketball clothes rarely are difficult to clean, but baseball clothes…oh my! There is no telling what stains the Captain would come home with when he was playing baseball, and of COURSE his team had to have white pants!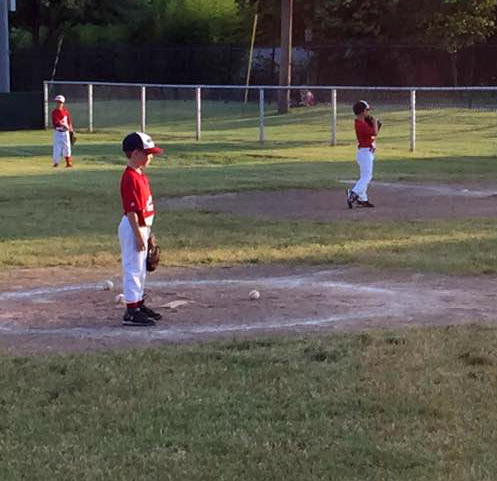 The funny thing about kids' sports clothes is, to me at least, trying to decode the different stains. Grass, dirt, clay, red sports drink, mustard from the hamburger he ate after the game….ha! Having a stain remover that works on different stains is essential, and I'm happy to say that ESPRO sports cleaner does just that.
I wanted to give ESPRO sports cleaner a true test with this experiment. The boys were thrilled when I asked them to put on their white pants and get them as dirty as possible. The Captain wore his white baseball pants and D wore some white karate pants that his cousin gave to him. We went to the local baseball fields and they ran around, slid in the grass and dirt, hit a few balls, and then went to get a red drink to enjoy after the stain fest. Imagine their surprise when I told them to spill some on their pants!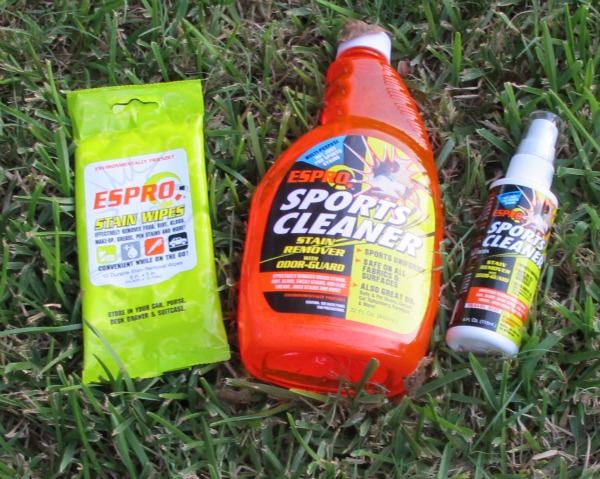 I used the ESPRO sports cleaner to treat the stains before I washed them. I was surprised because we could see the stain disappearing in some places right when I sprayed it!
BEFORE: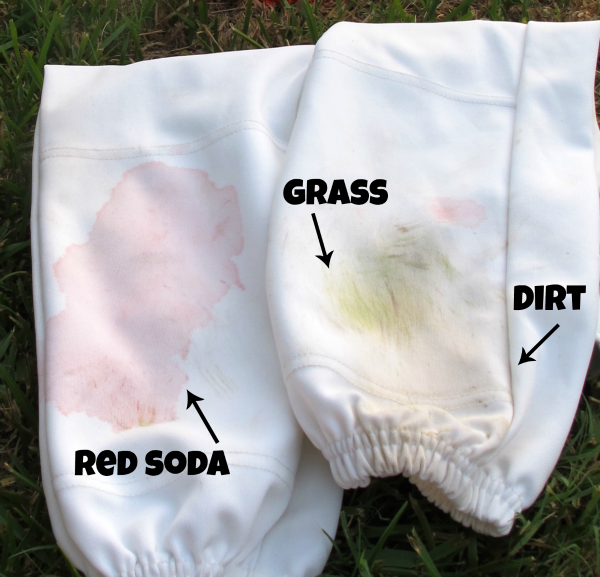 AFTER:After the pants had dried, I inspected them and was surprised to see WHITE, clean pants where the stains had been!! I am thrilled that I have ESPRO in my arsenal now, to tackle any stain that comes my way!
You can purchase your very own sports stain remover on the ESPRO website.
It should be said that I couldn't see any stains at all until I inspected them in the sunlight, and then… I saw the black marks still on the pants. After reading up on ESPRO and other stain removers on the market, and discussing this issue with the company, I learned that even professional teams and the people that clean their uniforms struggle with the marks left by artificial turf. The ground up rubber leaves marks that basically nothing can remove.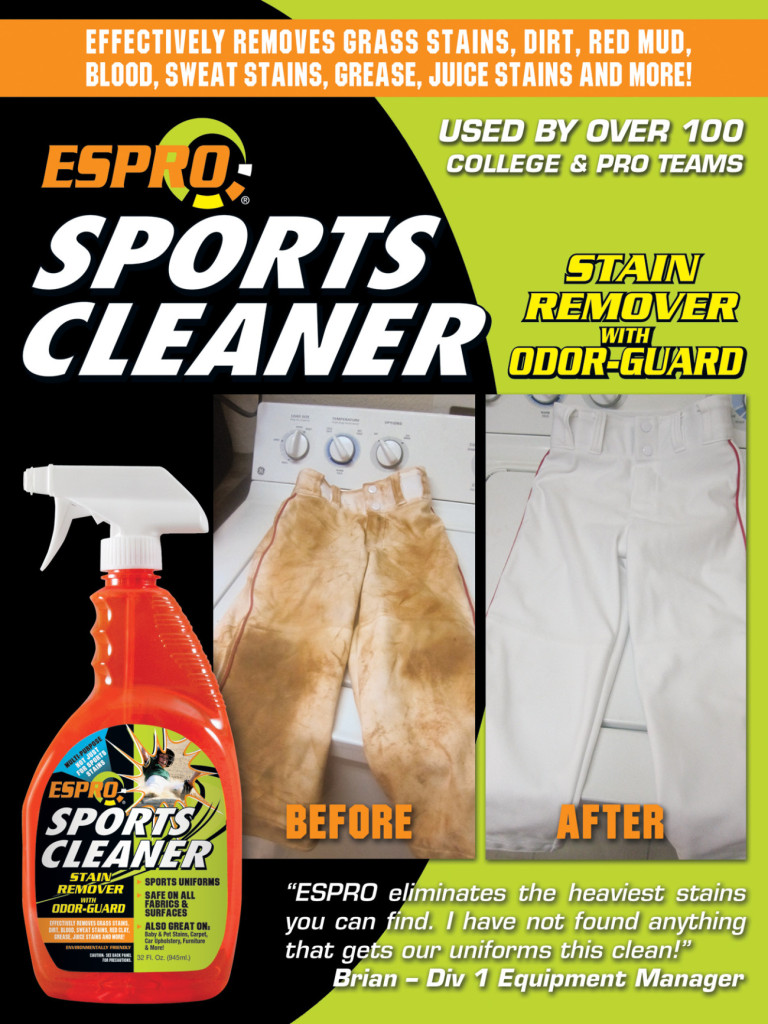 If you can't wait to grab this awesome package (one 32oz Spray Bottle, One 64oz "Family-Size" Refill Bottle, One ESPRO Stain Wipes (Pack of 12), and Two Microfiber Towels) with the ESPRO Special for only 19.95 (plus $4.95 shipping and handling) with code "ESPRO1" at checkout.