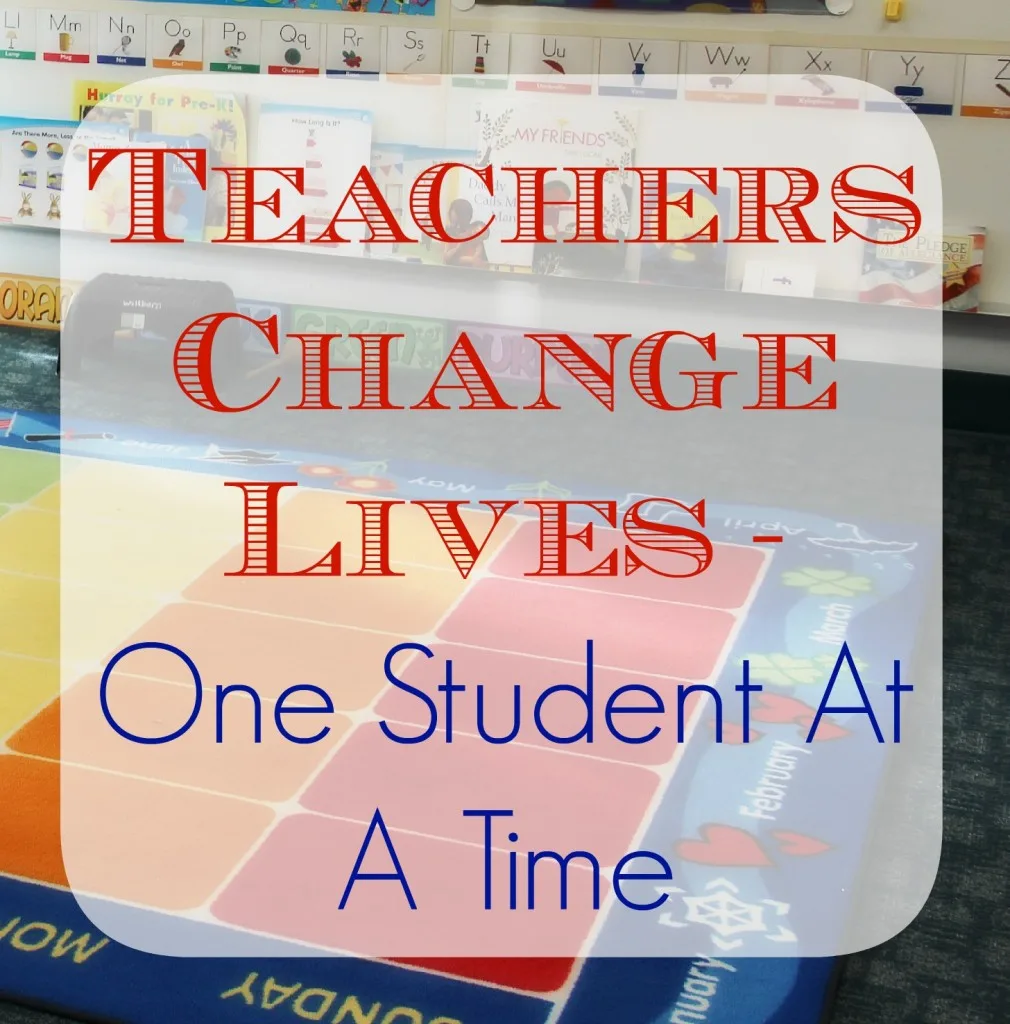 Call it following in my parents' footsteps or possibly just being a creature of habit, but I knew from a very youngage that I wanted to become a teacher. My father was a high school English/Theater Arts teacher who also wore a lot of hats during his teaching career. My mother has taught pre-k, kindergarten, and fourth grade. They lived and breathed teaching. I spent a lot of time at school when school wasn't in session and I learned what teaching was like through watching and listening to my parents. I admired the hard work and dedication that both of my parents had to their profession. I saw that to them, it was much more than a career choice, it was a love.
When I graduated high school, I went to college to become a teacher, as well. I always have had a love for children and a desire to help them learn and grow. College classes were fun…I got to make cute things and laminate them. I had the opportunity to work with amazing kids and learn from amazing teachers. But when I stepped into "teacher" role….things got real….very quickly.
Teaching is something you don't really understand until you're doing it. You don't really learn a whole lot until you're put into a teaching role. As much as I learned from my parents, teachers, and books, I never learned more than my first year as a kindergarten teacher. It was such a hard year and I actually had a lot of support, unlike many teachers their first year. The one thing that I found, though, was I spent a LOT of money on things for my classroom. To get a classroom up and running effectively and smoothly is hard. I even had lots of stuff given to me, but there were still things I needed and I had to pay for them out of my own pocket. I cannot imagine how hard it is for teachers who have literally nothing. What about the schools that have no money, the families they're serving have no money to spare, and these teachers are most likely struggling to pay their student loans and bills themselves? These teachers need help, and Office Depot, along with the Adopt-A-Classroom nonprofit organization, have made it their mission to help teachers enhance the learning environment for their students. Adopt-A-Classroom connects donors to teachers to help, and you can, too!
Register Your Classroom as a Teacher:
Go to the Teachers Change Lives website.

Click on the red box that says "Register Your Classroom," which will take you the Adopt-A-School website.

Follow the steps from there!
Donate to a Teacher:
Go to the Teachers Change Lives website.

Click on the teal "Donate to a Teacher" box, which will take you to the Adopt-A-Classroom website.

Follow the steps from there!
Easy as pie to either register or donate!
I heard a statistic that most teachers teach fewer than five years and then switch careers. Well, I taught for three years and then decided, along with my husband, that I would stay home with our first child. Teaching gave me so many tricks and tips for raising my own children and my three years as a teacher were so important and such a life changing experience. I wouldn't take those years back for anything. Now, I appreciate my children's teachers SO much. We need to support teachers and I'm thrilled that Office Depot and Adopt-A-Classroom are helping out!
Watch this video of Stephen Ritz, a teacher in the South Bronx. Stephen and his students built a tower garden in their classroom and turned it into a farm. He teaches his students how to go from seed to plate. Stephen hopes to help change schools in this generation, and fight juvenile diabetes and childhood obesity: