This post was brought to you by Global Influence and PearUp.com. All opinions are my very own.
The Captain has played three seasons of soccer, and it has become a big part of our family. I never played soccer, (except for those awesome soccer days in P.E.!) but Daddy and his family are big soccer people, so we felt like the Captain would enjoy it, too. At first it was "awww…how cute, little three year olds kicking a ball down the field," but now, it's a big deal! The Captain loves to learn about soccer, practice soccer in the backyard, watch soccer on TV (for a short period of time – remember, he's five,) and oh how he adores being on a soccer team and playing in games. Playing soccer has taught him a lot about the need to practice to better himself, listening to a coach and following the rules of a game. It's taught him about winning and losing, supporting his teammates when he's not on the field, and heading to practice and giving it his all, even when he doesn't really feel like it. Soccer is a great thing for him. He's even found that he loves being goalie.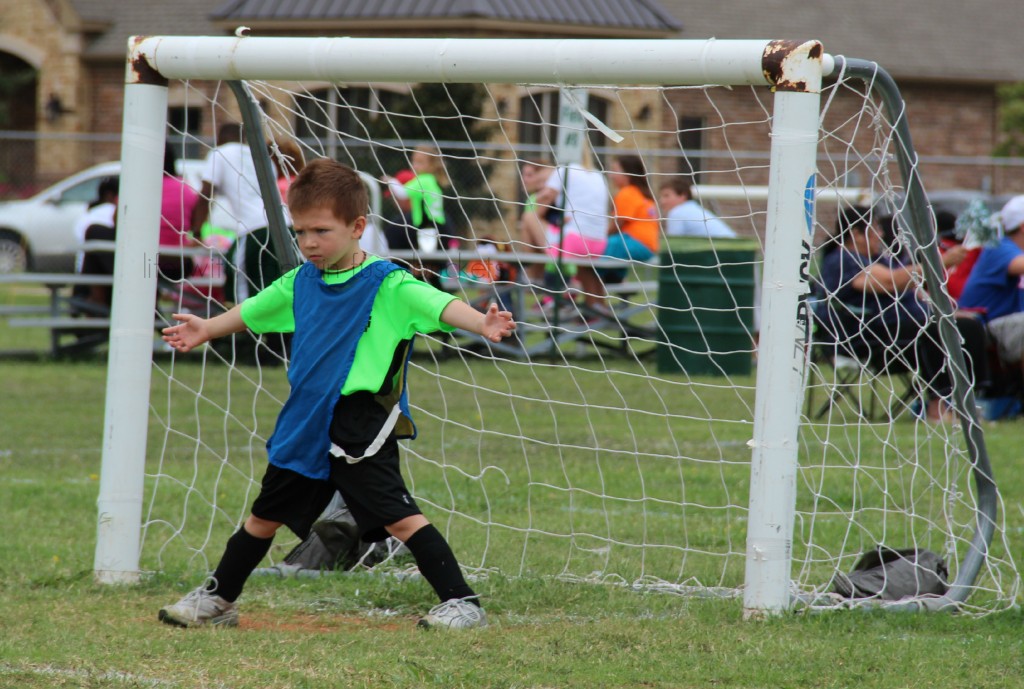 In order for players to be a team, they do have to have matching uniforms, and sometimes that is difficult to achieve. Sports uniforms are expensive, after all. But I've learned about a company called Pear Up that helps teams get a sponsor and work together to get the uniforms that they need. PearUp.com uses social network actions to help teams raise funds and it's free. Sponsors have the money to donate and it needs to go to someone…why not your child's team? Each group can earn up to $1,000 in a ten day period.
You can check out the Pear for the Viking Youth Soccer team, who is working towards their goal with Ritz Bits.
You can also start your own Pear for your child's soccer team right now. It can be for a uniform or team/league fundraiser. It is easy to earn points doing things you do on a daily basis anyway, and points equal money for your team! Check it out and check out the "Snack For Your Champion" program by Ritz Bits! Ritz Bits is offering more than $100,000 to sponsor youth soccer teams across the country by providing team uniforms or a donation for team/league fees. There is no catch! Ritz Bits wants to generate goodwill and excitement in the soccer community.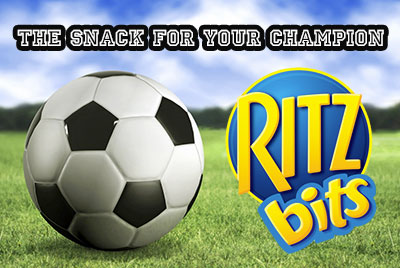 Fine print:
Teams cannot be school affiliated.

The final award for the group is paid out by Pear to leagues and organizations directly.

Award redemption instructions are provided with each Pear Sponsorship certificate (which you'll receive via the site upon completion of your sponsorship) — 10 days or sooner if you choose to wrap up early.

Typical turnaround time for issuance of sponsorship awards for this program is one week.

Sponsorship award value may be paid via check directly to team or league organizations only, with proper (W-9 or EIN) validation — checks will not be issued to individuals.

There is a limit of one sponsorship per group; the program is only valid for groups who have not already completed a Ritz Bits sponsorship on Pear.