Having three boys to buy for Christmas, as well as birthdays all in November or December, shopping for them can get pretty tricky. Our oldest, who is 8, really does a good job of letting us know what he wants, but the other two, not so much. There are SO many hot gifts for kids out there, but I have made a collection of fun and unique gifts that almost every child aged 5-8 will enjoy! (Keep checking back because I will be adding more as the holidays approach!)
The Book of Heroes and The Book of Heroines

National Geographic Kids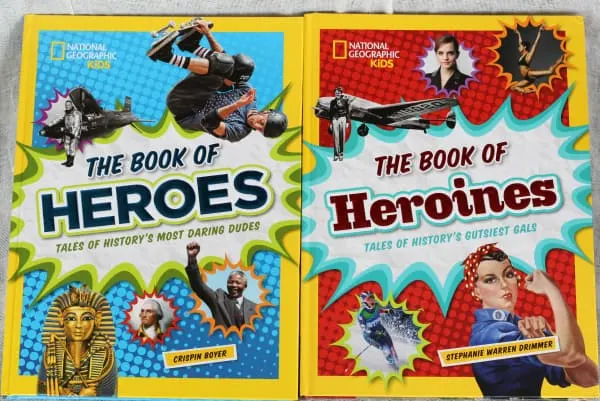 Now is the perfect time to show our kids some REAL heroes and heroines! These books contain real stories and pictures of world leaders, sports legends, and many more men and women who played their part to make their contribution to make this world a better place. Abraham Lincoln, Galileo, Mother Teresa, Annie Oakley, and so many more people that your child will love reading about. The Book of Heroes and The Book of Heroines will keep your kids reading over the holiday break!
uKloo
We LOVE our treasure hunts, and I LOVE that uKloo is an educational treasure hunt. The kids love playing and searching for new clues, all the while practicing their decoding and reading and they do not even realize it. Choose between Early Reader Treasure Hunt and Riddle Edition Treasure Hunt Game. uKloo is a fun, interactive game were parents hide the clues around the house and leave a "treasure" at the end. (It can be anything!) There is also a uKloo app that the boys love to play, too!
Raddish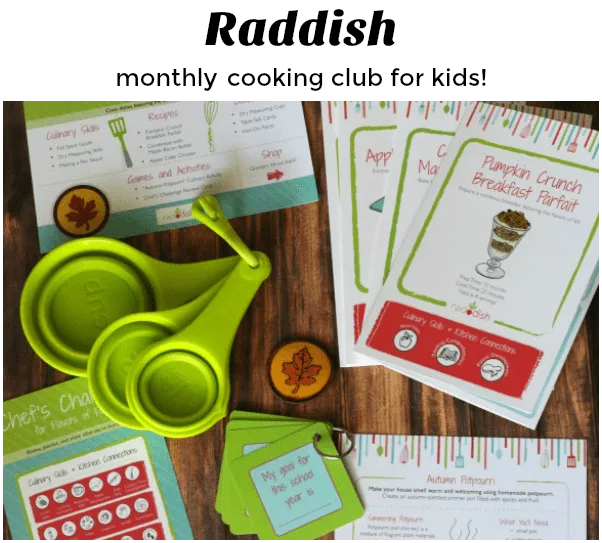 Do you have a little chef in your house? I love Raddish because finally, there is a subscription box for kids who love to cook! This is a brilliant idea and a great way for adults and kids to spend time together making something scrumptious! Each kit includes: 3 illustrated recipe guides, 3 culinary skill cards, a creative kitchen project, kid friendly tools and collectibles, online bonus activities and digital lesson plans, too! There is a new theme each month and it is guaranteed to be delicious!
Hedbanz Electronic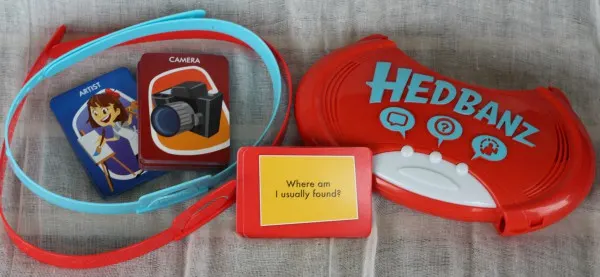 Hedbanz, the fun party game for kids has gone electronic! This game can be played in two different modes – party or original. In party mode, the device keeps score and randomly assigns a different way to guess the picture in the headband – have team members describe it, ask yes or no questions, or have team members act it out. Hedbanz Electronic so much fun and a good way to keep kids entertained during family holiday get togethers or New Year's Eve parties!
thinksport Insulated Sports Bottles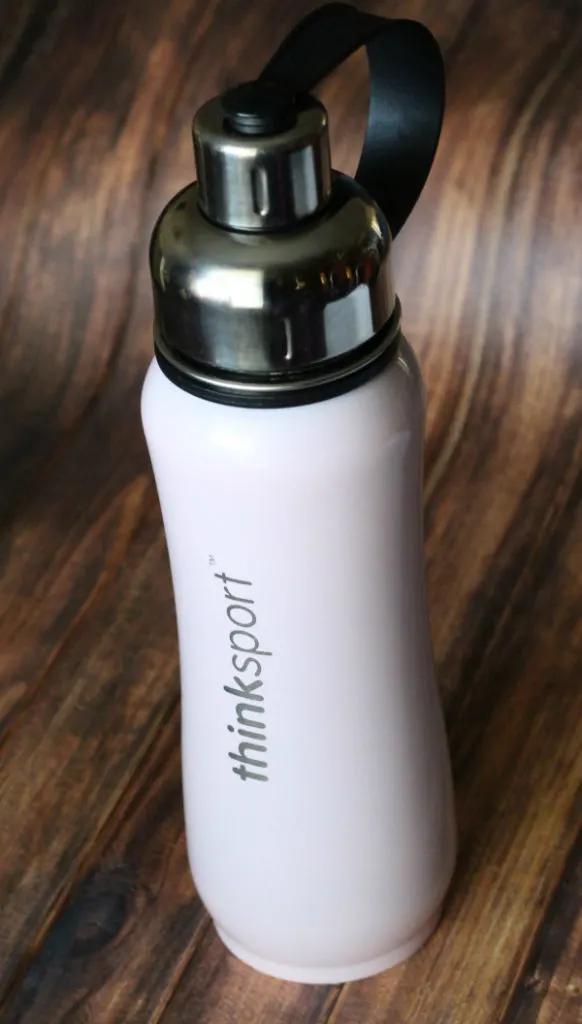 Our family loves to collect water bottles. I am constantly washing them, filling them up, picking them up and taking them to the sink, and the boys need one nearby. This is good! I love that they love water and I love reliable water bottles. My personal favorite is this thinksport insulated sports bottle. Mine is pink, but they come in many colors! I love this reusable sports bottle because it keeps contents hot OR cold for hours and does not sweat or burn your hand. The contoured design makes it easy to hold. It also has a removable mesh filter that is good for many things like using ice, brewing tea on the go, and using fruit to flavor your water. Above all, it has been through the ringer when it comes to testing and it does not contain toxic chemicals. thinksport has SO many awesome things that would make great gifts of stocking stuffers.
The BFG, Finding Dory, Pete's Dragon, and The Queen of Katwe

There are plenty of Disney films coming out between now and Christmas! Kids will be delighted to receive Finding Dory, Pete's Dragon, The BFG, and Queen of Katwe! Pre-order these titles now to make sure they are under the tree this year.
Osmo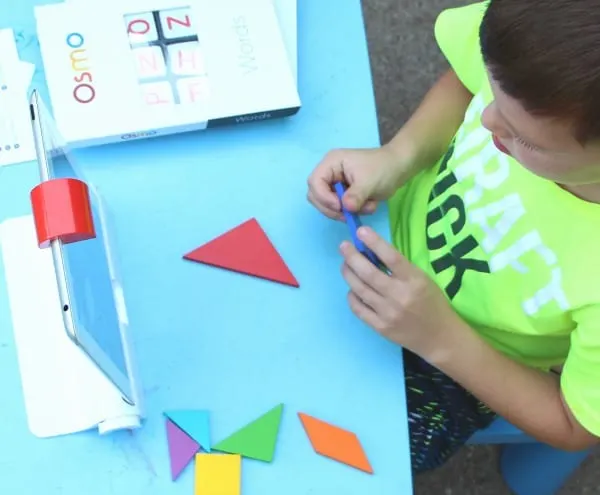 Osmo is an interactive educational game that is so much fun! We reviewed Osmo a few months ago and still enjoy playing it. Yes, we! I love playing with the boys. It is for all ability levels, too! Since coming out with the Osmo Genius Kit, with Words, Tangram, Newton, Numbers, and Masterpiece, they have released Coding, Pizza Co., and the Creative Set for Monster, Newton, and Masterpiece.
Go! Go! Sports Girls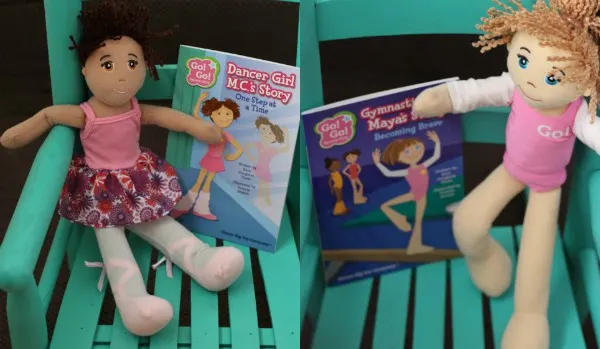 I am just in love with these dolls from Go! Go! Sports Girls! These dolls show girls that they can be anyone that they aspire to be. Each posable doll comes with a book about their story. Dancer Girl M.C. – One Step At A Time and Gymnastics Girl Maya's Story: Becoming Brave are the two pictured. There is also a soccer player, cheerleader, runner, and swimmer. SO much fun for sports loving little girls!
There are many more of my suggestions, below, so check them out! Buying for kids does not have to be hard this year!
I want to know…what's on your child's wish list this holiday season?
The Book of Heroes: Tales of History's Most Daring Guys
The Book of Heroines: Tales of History's Gutsiest Gals
uKloo Early Reader Treasure Hunt Game
uKloo Riddle Edition Treasure Hunt Game
Spin Master Games – Hedbanz Electronic
Thinksport Insulated Sports Bottle, Silver, 17-Ounce/500ml
The BFG (BD + DVD + Digital HD) [Blu-ray]
Finding Dory – BD Combo Pack (2BD + DVD + Digital HD) [Blu-ray]
Pete's Dragon (BD + DVD + Digital HD) [Blu-ray]
Queen of Katwe (Plus Bonus Features)
Osmo Genius Kit
Pie Face Showdown Game
Crayola Emoji Maker, Marker Stamper Maker, Art Activity and Art Tool, Makes a Great Gift
Singing Machine SML-385 Top Loading CDG Karaoke System With Sound and Disco Light Show (Black)
The Magic School Bus – Chemistry Lab
Laser Pegs National Geographic Dinosaurs Building Kit
Magformers Magnetic Building Construction Set – 62 Piece Designer Set
Razor A Kick Scooter (Blue)
Super Moon In My Room Remote Control Wall Décor Night Light with Sound
Perplexus Original
Kitchen Science Lab for Kids: 52 Family Friendly Experiments from Around the House (Lab Series)
Klutz LEGO Chain Reactions Craft Kit
PlasmaCar Ride On Toy – Red
Gymnastics Girl Maya's Story: Becoming Brave: Read & Play Doll and Book Set (Go! Go! Sports Girls)
&
&