We received two bottles of Torani syrup to try – Hazelnut and Pumpkin Pie. The hubby and I L-O-V-E pumpkin pie so I was thrilled to receive this! I'm not a huge Hazelnut fan, so I am letting hubby and also the teens at church devour that one. I know, I know, you're thinking "NOT a hazelnut fan????" But sadly, Hazelnut Fan I am not. I don't want to mislead you…. 🙂
When the Torani syrups arrived, I immediately wanted to try it. So, I made a cup of coffee and added a tiny bit of milk and a teaspoon of Pumpkin Pie syrup.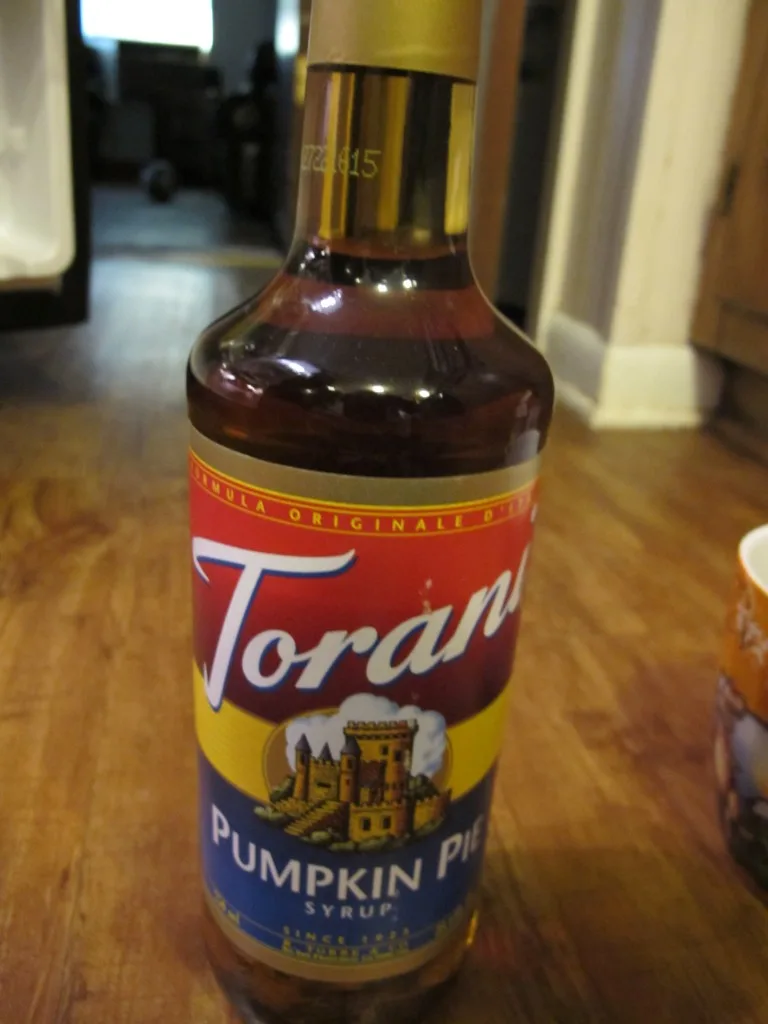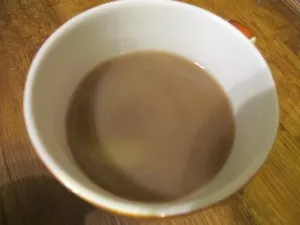 The SMELL of the coffee with Torani syrup was just delicious. And the taste was even better. It was sweet, delcious, and a perfect cup of coffee for the holiday season!
We have a favorite recipe around here that we like to make year round – Chocolate Chip Pumpkin Bread. I decided to give the recipe a makeover and substitute some of the sugar with Torani Pumpkin Pie syrup. Here's what I did:
1 cup brown sugar

1 cup white sugar

3/4 cup Torani pumpkin pie syrup

3/4 cup applesauce

1/4 cup olive oil

2/3 cup water

1 can (15 oz) of pureed pumpkin

4 eggs

3 1/2 cups flour

1/2 TBSP cinnamon

1 1/2 tsp salt

2 tsp baking soda

1/2 tsp nutmeg

1 cup semisweet chocolate chips
I mixed all of the ingredients together and poured them into these cute silicone Christmas molds and cooked them at 350 for 20 minutes or so. You can also bake them a larger pan for an hour or less, depending on the size of the pan.
This is how they turned out: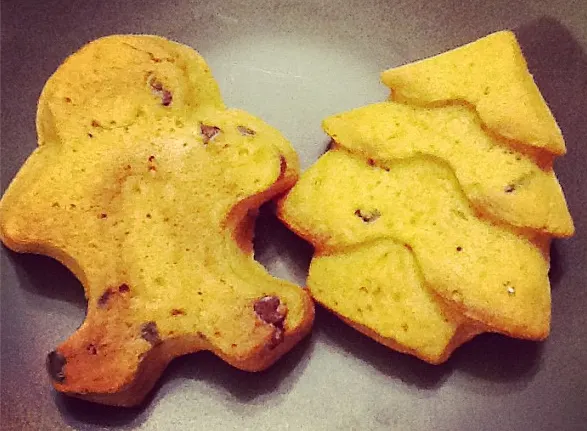 The Torani Pumpkin Pie syrup DEFINITELY added something extra special to this old family favorite of ours! It added a new flavor and a different kind of sweetness. Simply delicious!
**This is a sponsored post from Torani and She Speaks**