In the spirit of a brand new year, I know many of us are cleaning out closets and organizing our homes. That is what I have been doing! We exchanged quite a few gifts that involved some sort of installation or setup and it honestly takes a while to knock it all out so you can start enjoying the products. Do you still have boxed up gifts from the holidays that you are putting off installing because of the difficulty level? It is time to start enjoying your gifts with the help of Geek Squad! Best Buy's
Total Tech Support
is a membership dedicated to supporting all the tech in your home – no matter where or when you bought it. If you thought you would have enough time to install that TV you got but never got around to it, Geek Squad can help. If you are having trouble with the dishwasher installation, computer, whatever it may be, help is just a phone call away.
Total Tech Support, powered by Geek Squad, has many services available, some included services, $49.99 in-home services, 20% savings on repairs, and protection plans like Geek Squad Protection and AppleCare Products. They have 24/7 support connect in-store, over the phone, or chat/remote online, so you get support when and how you want it.
How do I set up my remote start for my car and more?
I was surprised to learn that Geek Squad can help set up things in your car. It makes sense, but I just had never thought that they could help with in-dash stereos, navigation install, speaker install, remote start or keyless entry install, and amp install, which are all included with the Total Tech Support membership. If you got a new car for Christmas (lucky you!) then this may be just what you need so you can fully enjoy your new ride.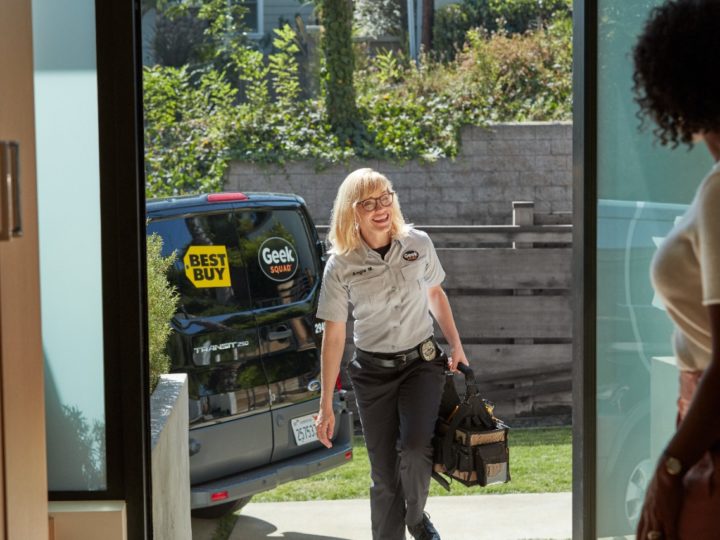 How do I install my home Wi-Fi setup?
If you are currently transforming to a smart home, Geek Squad Total Tech Support can help. Home Wi-Fi setup, voice assistant setup, Wi-Fi camera install, smart lighting setup and customization, smart doorbell install, and smart thermostat install can save SO much time and are only $49.99 each. Save the frustration and practice a calm, joy filled life with
Geek Squad
's help.
Total Tech Support offers:
24/7 tech support no matter when or where you bought your tech
Only $49.99 on in-home services
20% off Geek Squad Protection & AppleCare Products
many included services including virus removal, connected car installation, and data transfer
20% off repairs and advanced services
Internet security software included
If you are having any installation issues, whether it be you are too busy to install them or the instructions are leaving you baffled, save yourself some time and stress and call Geek Squad Total Tech Support!