TruKid is back with another awesome product…the Hero Stick!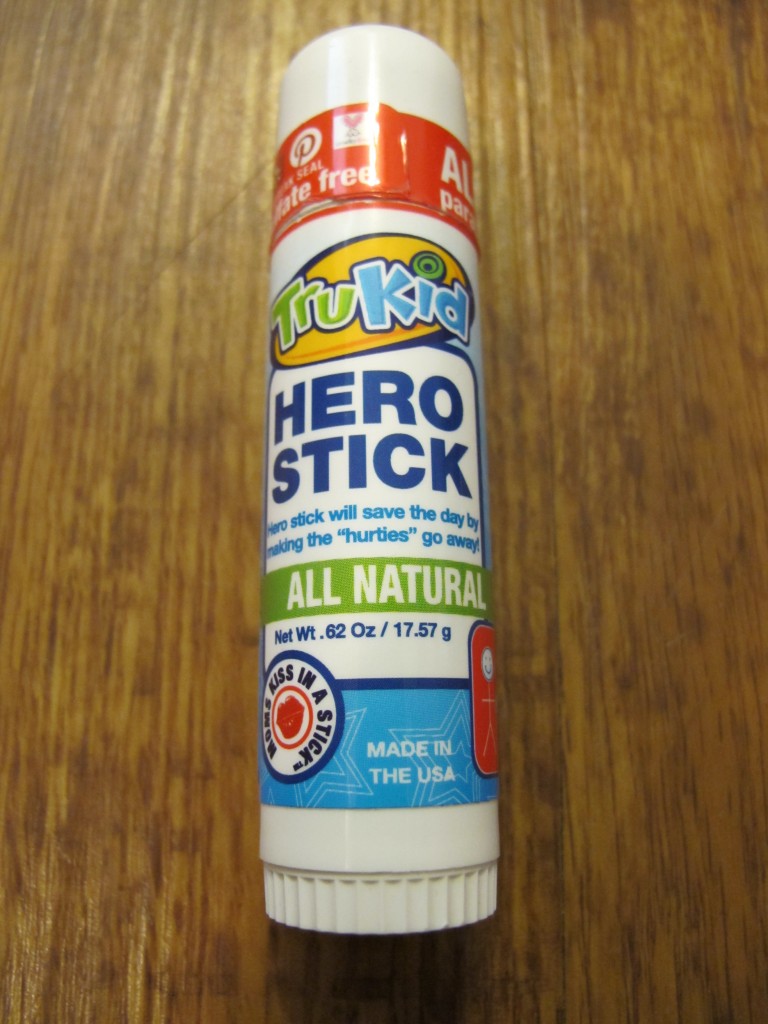 The Hero Stick is a natural soothing balm that protects and soothes skin irritations like boo-boos, bug bites, eczema, and rashes. The stick is handy to keep in your purse, diaper bag, or backpack to pull out whenever your child needs some relief. The Hero Stick is made with Balm of Gilead, Calendula, and Plantain Leaf. There are no parabens, artificial colors, or fragrances, which is music to my ears because while other products soothe, keeping the yucky stuff out of the stuff that goes on my kids' skin is priceless.
We've used the Hero Stick for a few things around here. For some reason, Baby D really likes to get a chair and get the Hero Stick down and put it on all of his boo boos…or even just his healthy skin! It feels really good going on, so I guess that's why he does it! We also use it for bug bites and rashes, and when the Captain had a chapped face the other day from his cold, the Hero Stick was the only thing he'd let us put on him, which made for fast healing!
You can buy the Hero Stick on the TruKid website or Amazon for $12.50.
Follow TruKid on Facebook and Twitter!
Enter for a chance to win your own Hero Stick (perfect for stocking stuffers!) in the Rafflecopter form below! Giveaway ends at 11:01, central time, on November 14, 2012. Good luck!
Giveaway has ended and Colleen M. is the lucky winner!