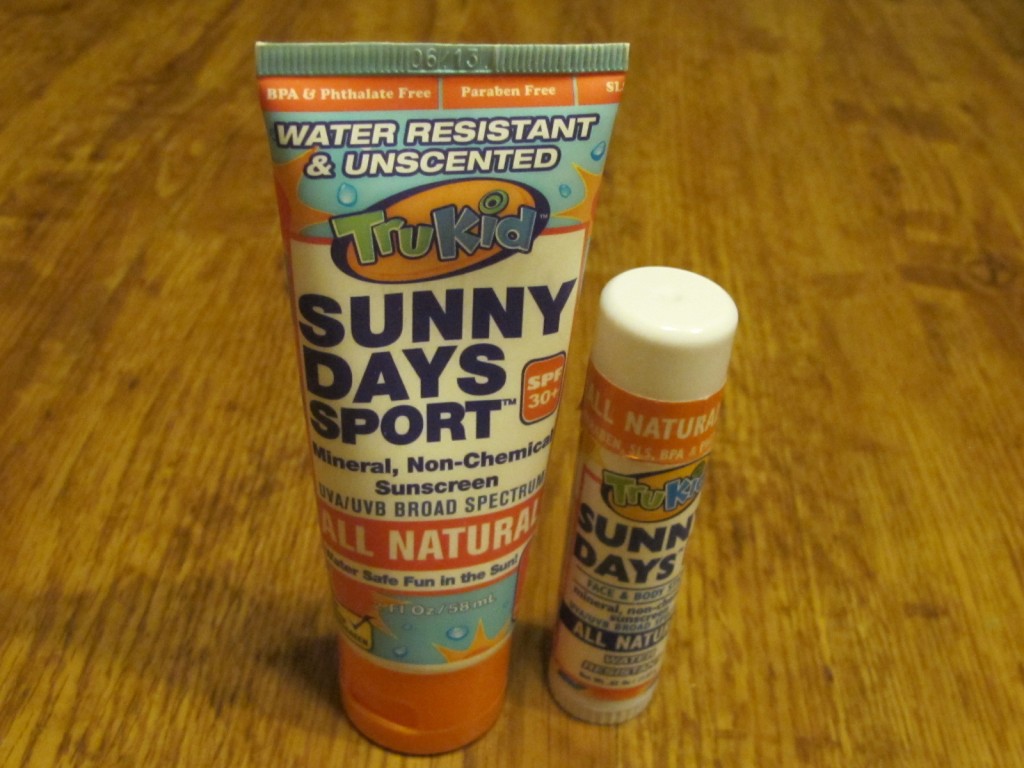 We love TruKid products and have been using TruKid's Sunny Days sunscreen since last summer. The boys are really into playing in the water this summer, so I went to the TruKid website, searching to see if they had a water resistant Sunny Days sunscreen and sure enough, they did! So I contacted the company and they were so gracious to send us the Sunny Days Sport water resistant sunscreen and face and body stick, too!
I have been using the sunscreen on the boys for the past two weeks or so and I am very pleased with it. It's not stinky at all, it goes on smoothly, and best of all, it doesn't irritate their skin. It has an SPF of 30+ and is non-chemical. It contains no BPA, phthalates, parabens, SLS, Gluten, Vitamin A, or 1-4 Dioxane.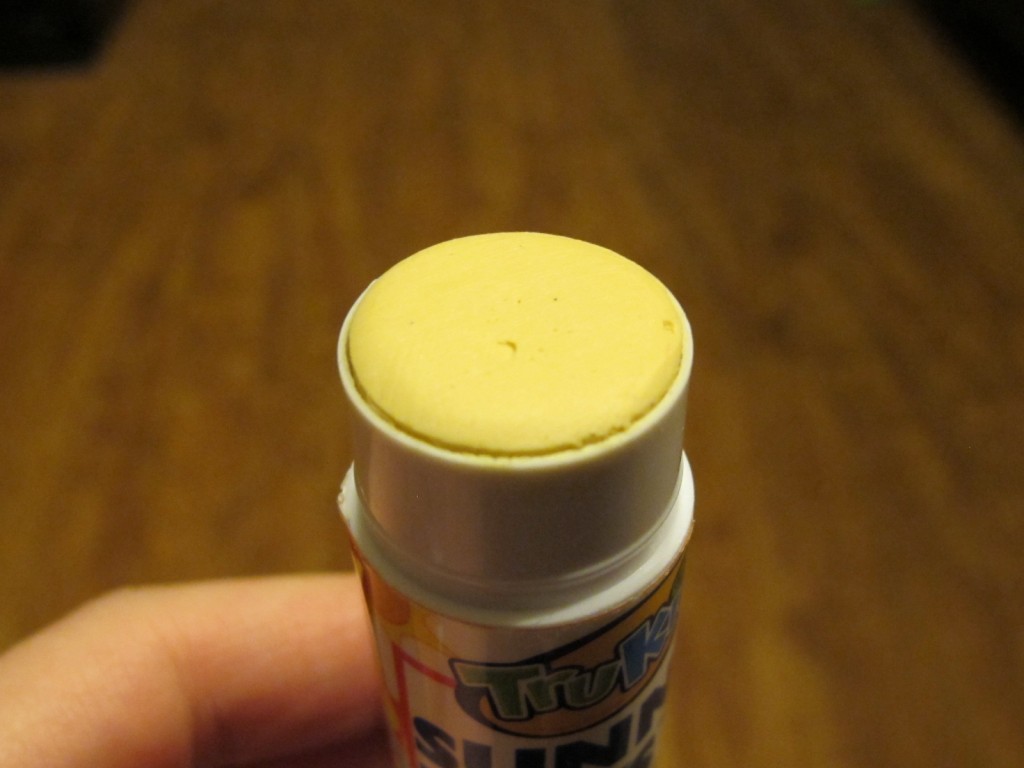 I tried using the Face & Body Stick on the boys, too, as this is a brilliant idea for easy application, but they wouldn't stay still long enough to make sure I got a good application, so I gave up. This is definitely something to throw in the diaper bag for a trip to the zoo or splash park. And I used it on myself and I love it. The stick has a yummy, citrusy smelll!
You can purchase TruKid products on Amazon!