This V8 V-Fusion® Refreshers post is brought to you by V8. We received free product and compensation in exchange for an honest review. All opinions are mine.
The men in my life are big juice drinkers. Daddy, the Captain, and D all love to drink juice, in all flavors. It's hard to find a juice they all love that doesn't contain pure junk and is actually good for you, but I really think we've found it with the new V8 V-Fusion® Refreshers.
We were sent two kinds of V8 V-Fusion® Refreshers to try – Tangerine Passionfruit and Black Cherry Berry. The boys were SO excited. I poured a cup of each kind of juice and they both raved about the Black Cherry Berry. They said the Tangerine Passionfruit was good, but that their favorite was the Black Cherry Berry.
I love that the V8 V-Fusion® Refreshers have NO high fructose corn syrup, are naturally sweetened, contain no artificial colors, flavors, or preservatives, and are a great source of Vitamin C! Other flavor options include Cranberry Grape and Peach Strawberry, which will be trying because I know the boys would love them, too!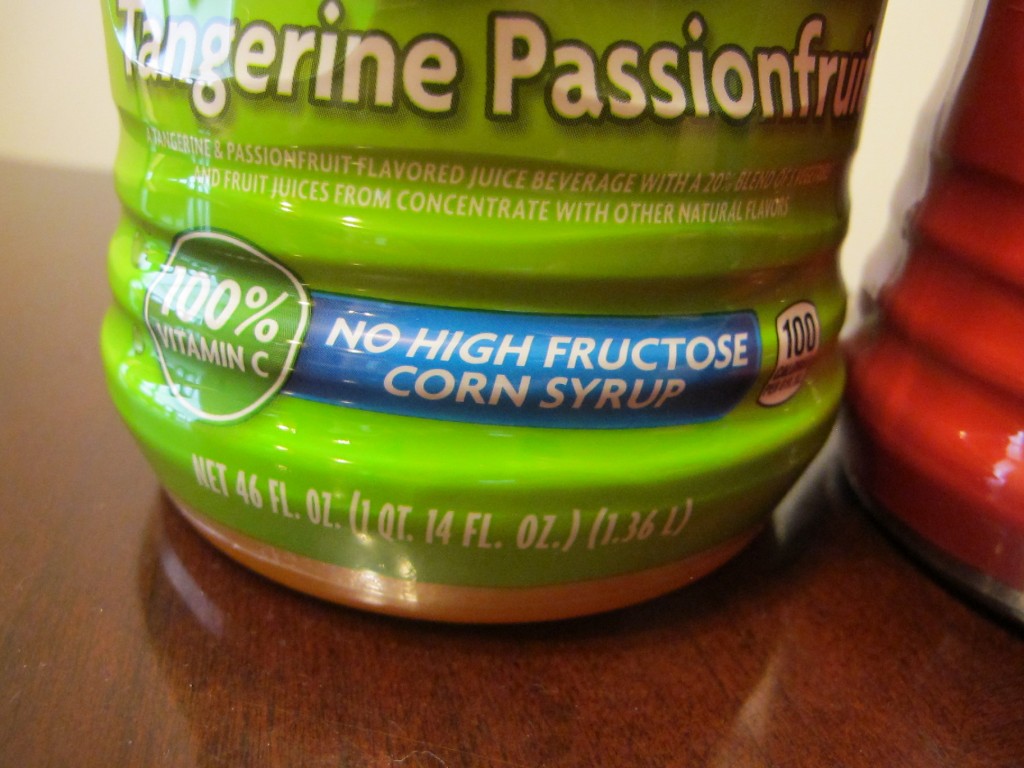 The 25% mix of fruit and vegetable juices in the Black Cherry Berry include: purple carrots, sweet potatoes, carrots, apples, cherries, strawberries, red raspberries, and blackberries. YUMMY! But it's unlikely my kids would ever eat sweet potatoes, so I was very excited when they downed their Refresher!
The Tangerine Passionfruit Refresher contains 20% juice and is a mix of water, sweet potatoes, carrots, apples, tangerines, and passion fruit. Each 8 oz. serving contains 100 calories.
Suggested retail price for a 46 ounce bottle bottle is $3.49 and contains about six 8 oz servings. For more information, visit the V8 website or V8 V-Fusion® on Facebook.