Valentine's Day has always baffled me a bit. I've read the history behind the day and am still baffled how it turned in to what it is today, but hey, that's okay! I think it's sweet for kids to exchange valentines and well, it's just a special day with an excuse to eat candy, right? I would feel a lot better about the massive amounts of candy that the boys will get for V-Day if there wasn't so much junk in them, which is why I was excited to use YumEarth Organics' lollipops to use in the boys' Valentines this year! YumEarth, if you remember from my gummy bears post from Christmas time, is the company that is certified organic, contains real fruit extracts, is kosher, contains no gluten, tree nuts, peanuts, GMO's, dairy, soy, high fructose corn syrup, or artificial colors and dyes. That's something I can celebrate! And now that YumEarth goodies are available at Target stores, they're easily accessible and perfect for Valentine's Day treats!
There are a lot of Valentine kits you can buy at the store, complete with many popular candies, but I didn't want to go buy anything and I wanted the boys to actually make something. I first turned to Pinterest for cute crafts and came up with adorable butterflies made with suckers and those precious photo cards that look like the kid is holding the sucker. But, well, who am I kidding? I'm just not that crafty and kids can be excused for not making the perfect craft….right? So, we opened the craft box and away we went.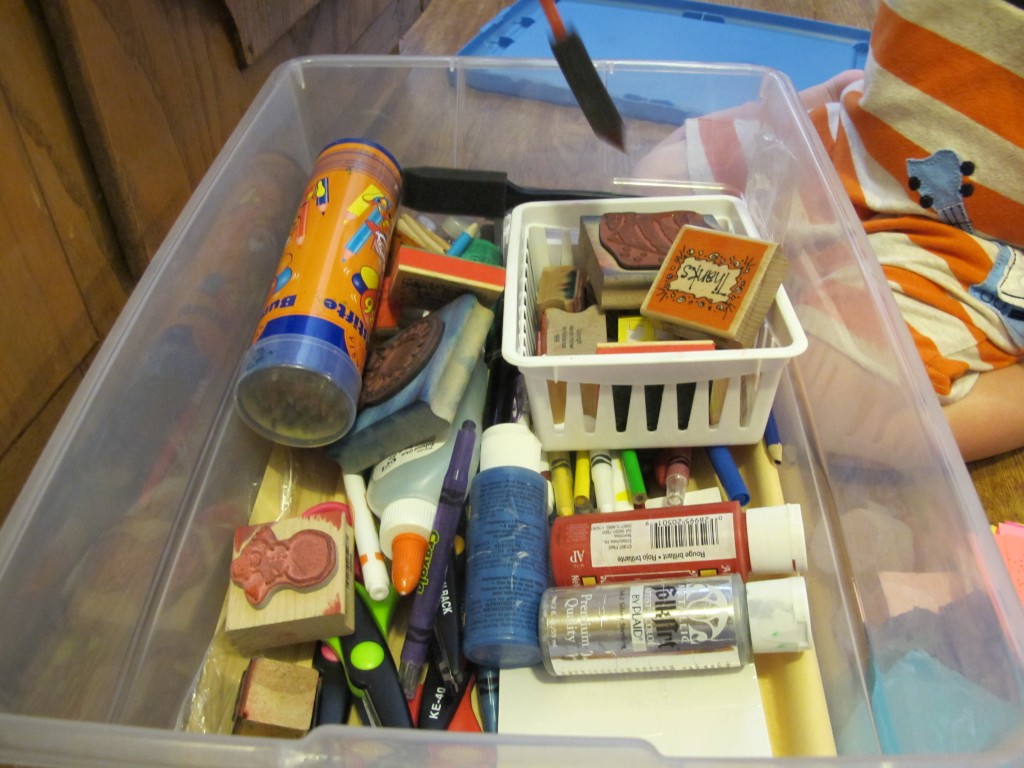 Paint, cut, glue, draw…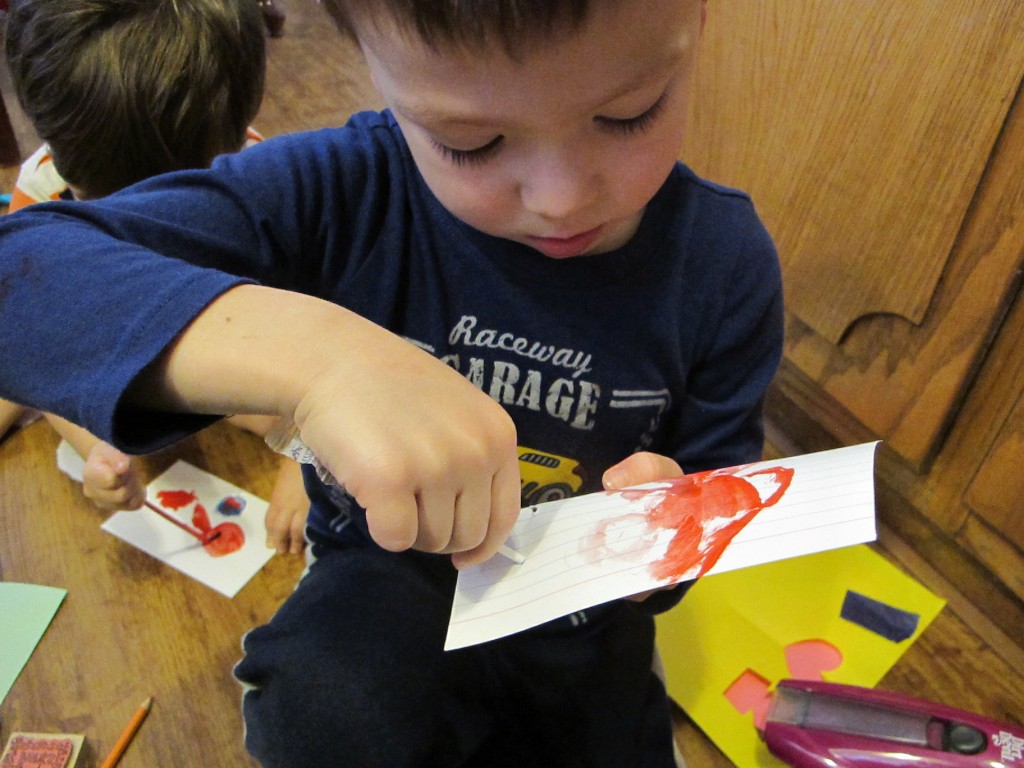 (You'll notice the vacuum cleaner in the background. That's a must for crafting with the Captain and Baby D!)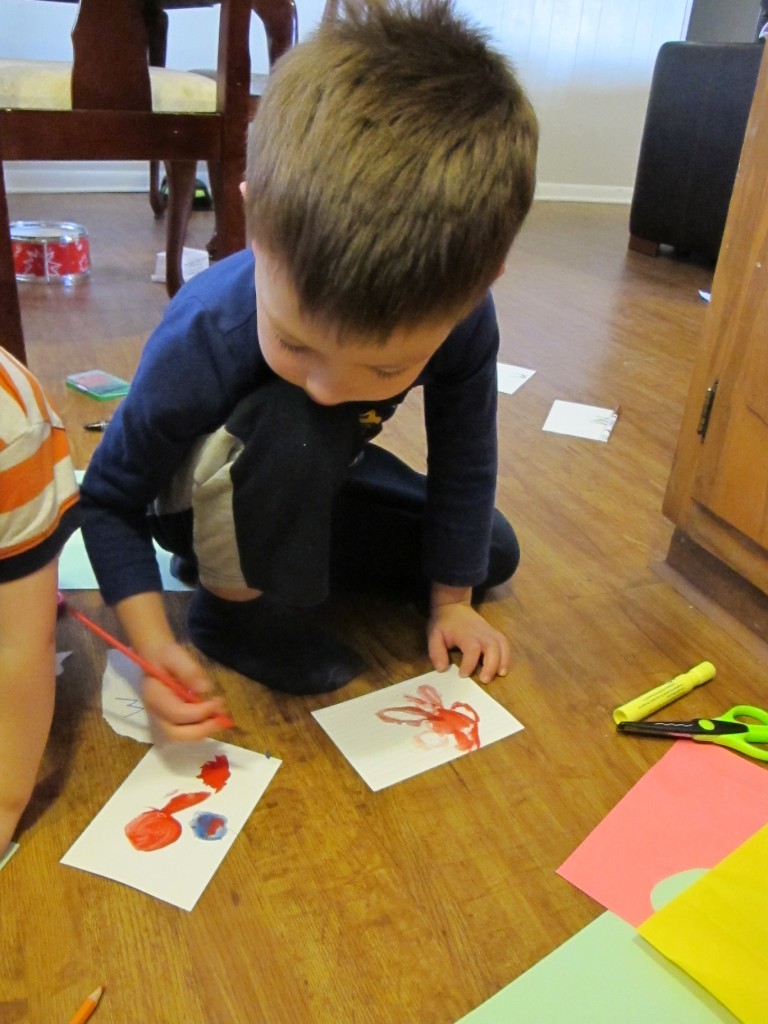 After the crafts were made, I simply poked two little holes in the valentines and put the YumEarth Organics lollipops in them! This was the Captain's precious card for Grandma: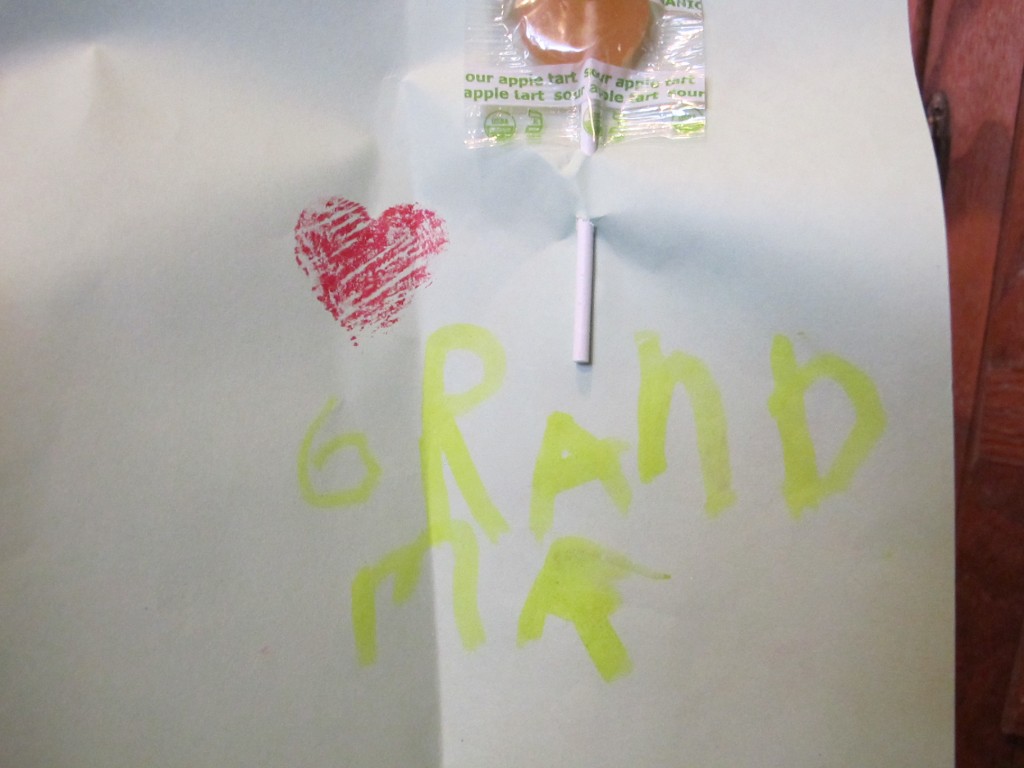 And of course the boys had to sample the lollipops while they created their valentines!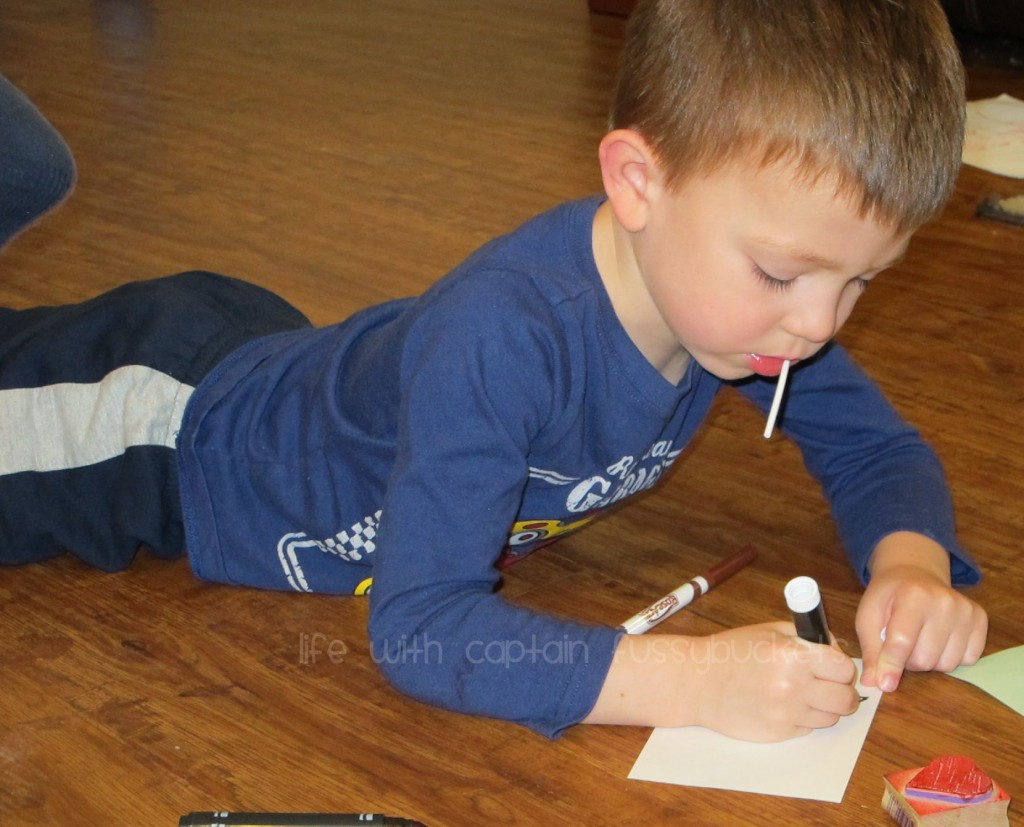 This is a Mango Tango lollipop and Baby D loved it!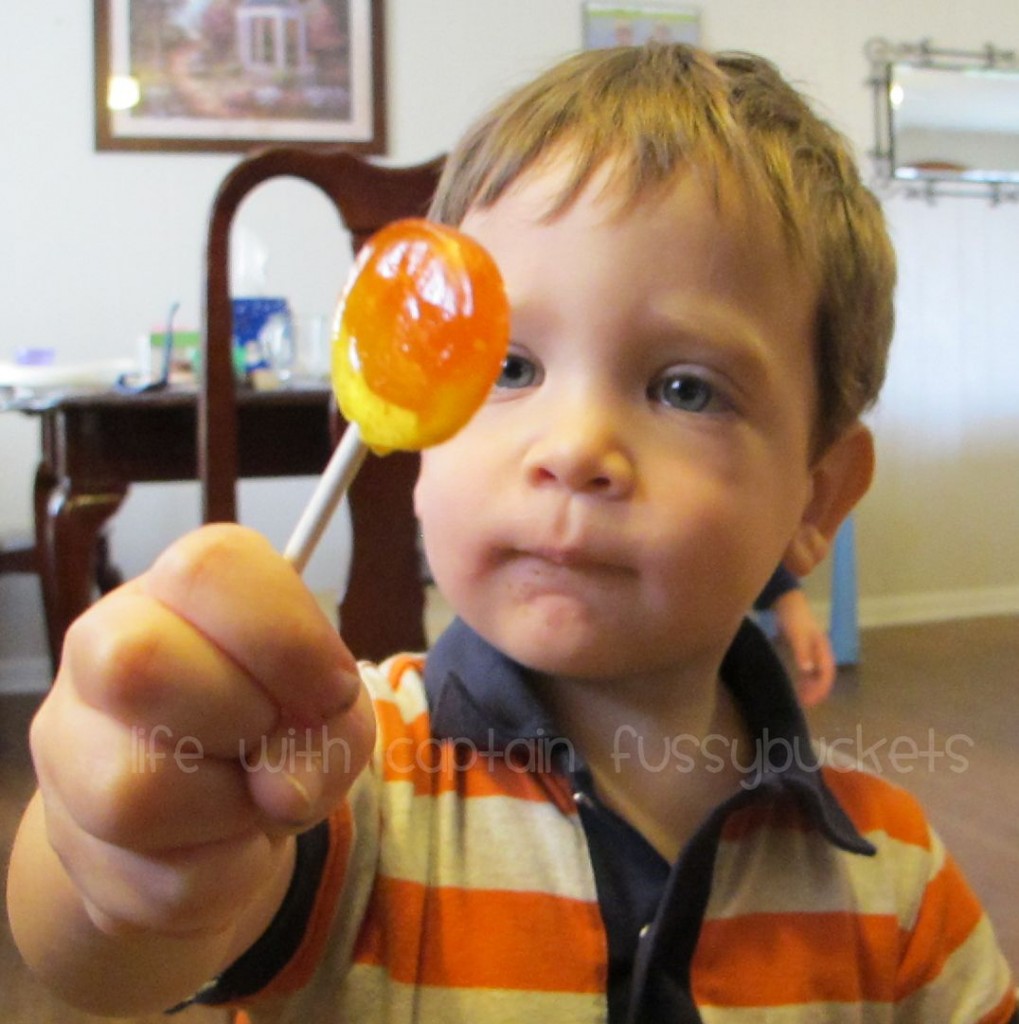 Our finished products:
Yes, I got into it, too. The Captain and I thought of things to write on the valentines and it was a fun time spent together. And the best part is that the recipients will get an awesome, handcrafted Valentine AND a delicious organic lollipop without junk! What a great combination!
If you're wondering what flavors were in the bag of YumEarth Organics lollipops…here is the mouthwatering list: Mango Tango, Pomegranate Pucker, Very Very Cherry (the Captain's favorite!), Sour Apple Tart, Wet Face Watermelon, Strawberry Smash, and TooBerry Blueberry. You'd be surprised at how GOOD these lollipops are. You will find that you don't need the extra junk that your other favorite candies probably contain. I'm so proud of YumEarth Organics for making good, quality candy that can be enjoyed without wondering what is in it!
You can purchase your bag of 30+ YumEarth lollipops from Target or Amazon.