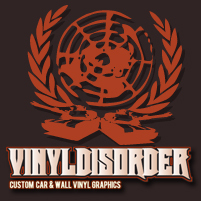 Over the past year, my hubby and some other member of our church have been working hard remodeling the youth space upstairs in our church. They built a coffee/soda shop, painted walls (and ceilings!) and really made the space fun and not so drab. The kids love it and have taken ownership of it, but it needed more. When I had the opportunity to review a wall vinyl decal from VinylDisorder.com, I knew that was the space we needed a decal on. I let hubby choose what he thought would be a good fit and after about thirty minuts of looking through all of the great decals VinylDisorder has, he chose this religious quote decal: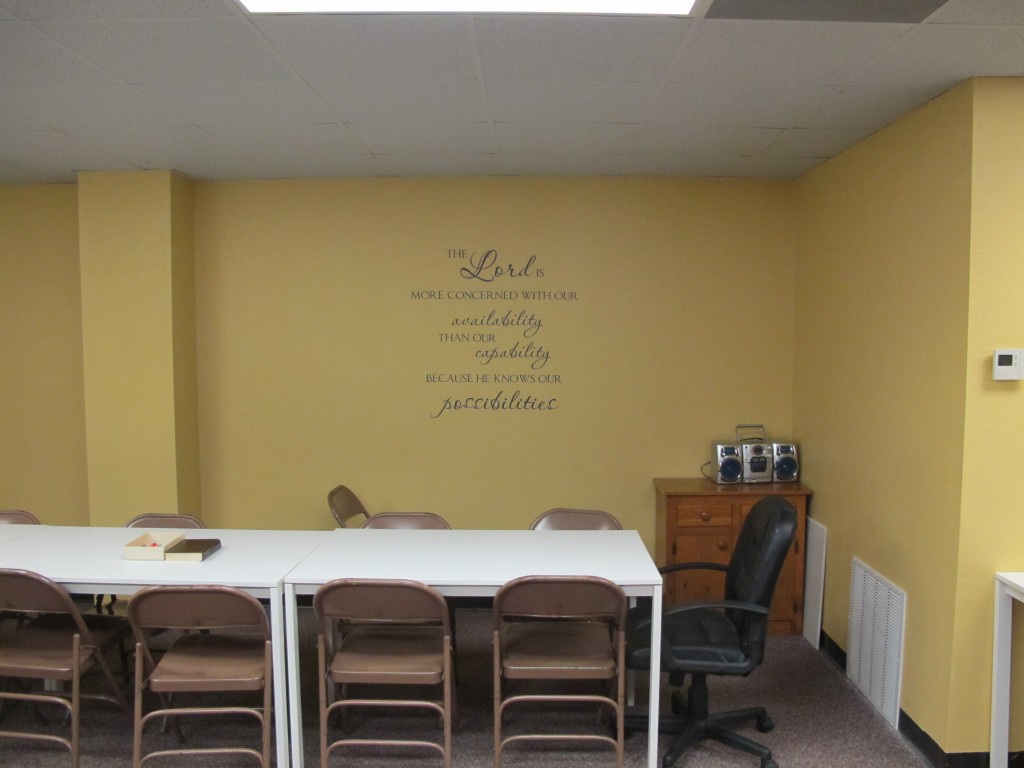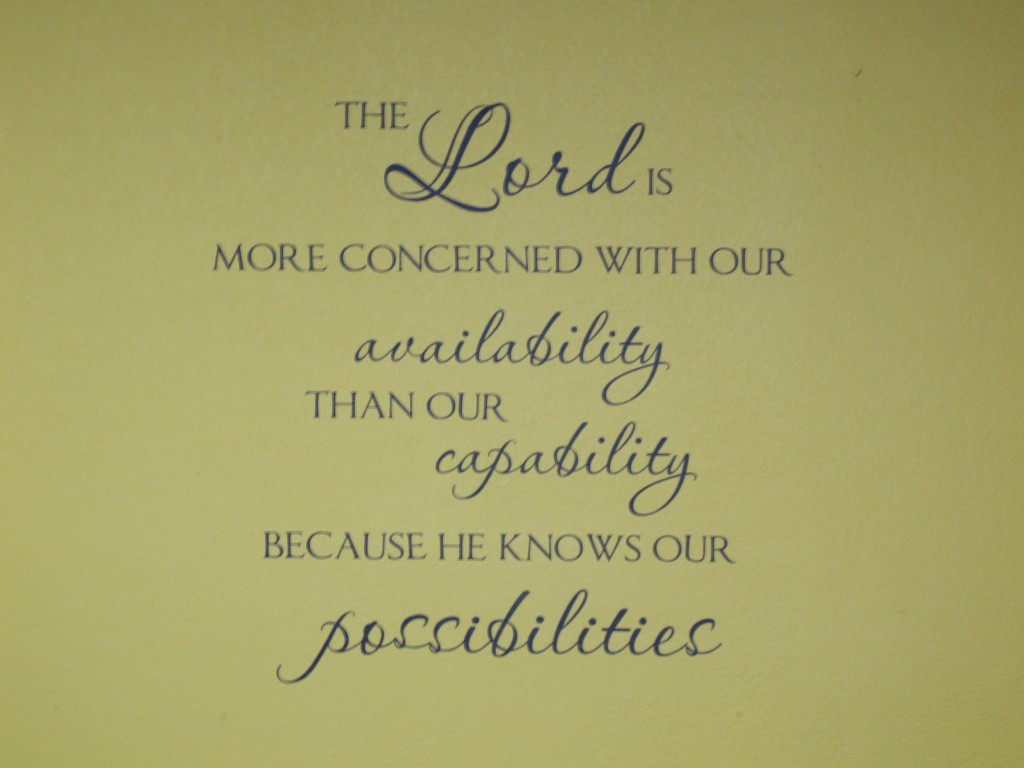 It is just perfect and really adds something to the room! Ordering online was really easy and the decal came quickly in the mail. It came in a HUGE cardboard tube and packaged very carefully so it was sure to get to us not damaged…and it did!
Hubby had to have one helper to put the decal on the wall because it was so big, but it took less than an hour and was well worth it!
VinylDisorder has everything imaginable to choose from, and you can even get the decals made for your car window, too. Or you can use the car decal for just about any surface. The only difference is that the specific wall decal is removable.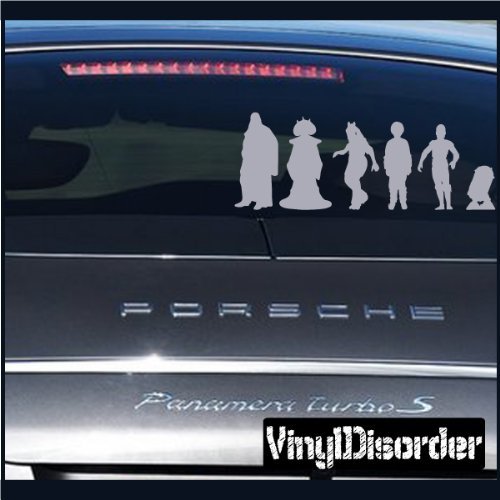 The wall decal we reviewed sells for $37.99, but there is a huge sale going on right now, which brings it down to only $25. I think that's a GREAT deal either way, for such a great decal. You can choose the color and size, as well, and customize just about anything. They also offer free shipping on orders over $50.
Connect with VinylDisorder on Twitter and Facebook and check out all they have to offer at VinylDisorder.com!
Mary G. is the lucky winner of a vinyl decal from VinylDisorder.com!