This natural candy post was brought to you by YumEarth. All opinions are mine.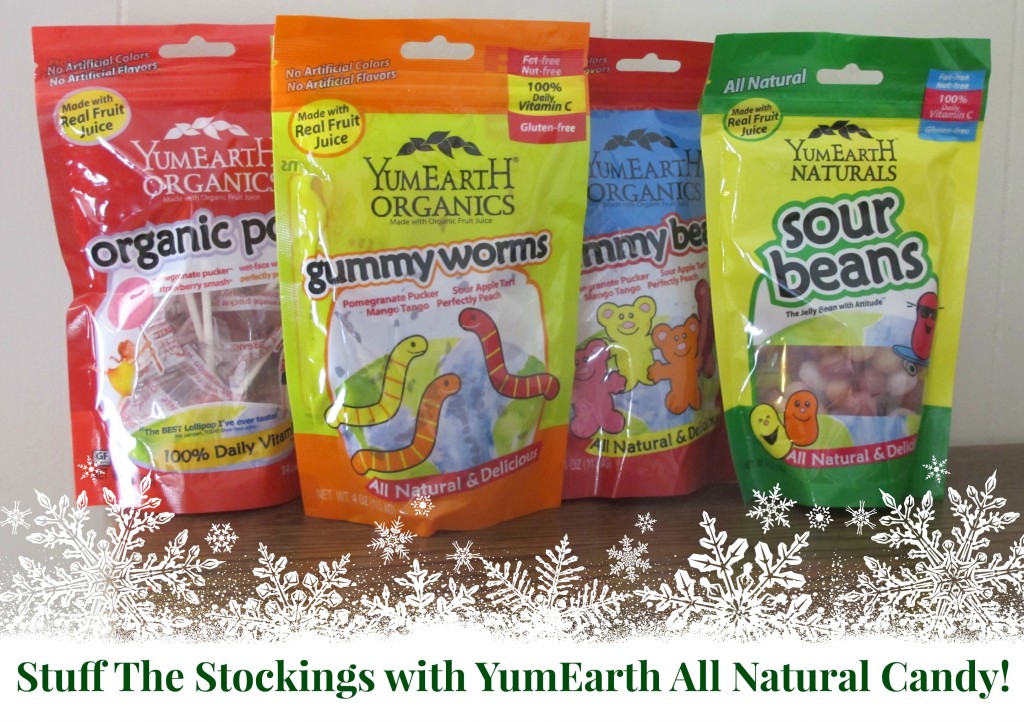 I have fond memories of that moment when I got to open my stocking on Christmas morning. It was always the first thing we got to delve into and it was always filled with special things! There was always candy, fruit, gum, and sometimes special treasures like jewelry, toys, or other fun stuff. Stockings are definitely one of my favorite parts of Christmas!
I want to recreate the feeling of excitement with the boys, but really want to avoid just overwhelming them with candy. I mean, after all, we still have Halloween candy left that I'm still trying to ration out and secretly hope that they will forget about!
Our favorite all natural candy, YumEarth, has expanded into mainstream markets, which means easier accessibility for you and me! Over 7,000 Walgreens stores now carry YumEarth Organics lollipops, gummy bears, gummy worms, and sour beans. Each bag sells for $3.49 and come in the perfect size for stocking stuffers.
My family's favorite YumEarth candy is the Sour Beans. They're sweet, sour, and delicious. They're fun to indulge in every once in awhile, and my boys would LOVE to see a bag of Sour Beans in their stockings this year.
Follow YumEarth on Twitter and Facebook to stay up to date on new products and information!
Enter to win all the candy you see in the picture at the top of this post, in the Rafflecopter form below. Good luck!