Arancini with Marinara and Broccolini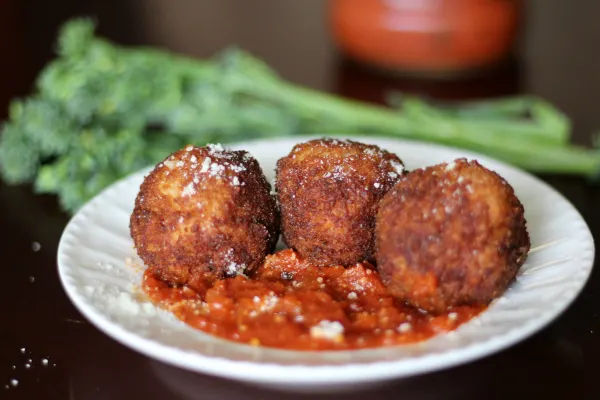 If I told you that our family loves an Italian inspired meal, that would be a complete understatement. There is nothing in this world that the boys and my husband get more excited about than the smell of Italian food cooking. Lasagna, spaghetti, pizza, alfredo chicken….anything and everything that has a remote taste of Tuscany, they will love.
When we visited Walt Disney World last year, we ate at a restaurant called Via Napoli in Epcot. He ordered a delicious appetizer called Arancini. He was not sure what it was, but he did love it…of course. I researched many recipes when deciding just how to make this recipe for our family. What I came up with was a delicious dish that we all love! I added a special Springtime ingredient – broccolini! This recipe was brought to you by Bertolli.
Have you tried Onigiri? They're a must try snack made with rice!
What's your favorite Italian dish?
SaveSave
SaveSave
SaveSave
SaveSave
SaveSave