When my eldest brother got married in July of '09, Captain Fussybuckets was 8 months old. We got him a cute little tux to wear to the wedding. Now Baby D can fit in the tux, but we have no wherefancy to go! Maybe he'll wear it to church one day, but we had to have a mini photo shoot anyway!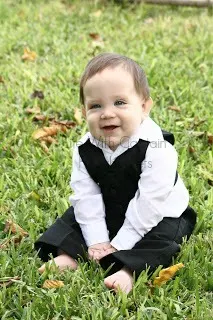 And my Father created this awesome picture of Baby D conducting his first orchestra: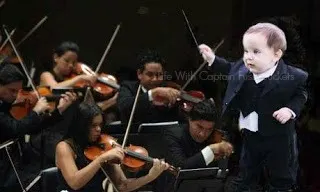 Here is Captain Fussybuckets and his cousin at my bro's wedding 2+ years ago!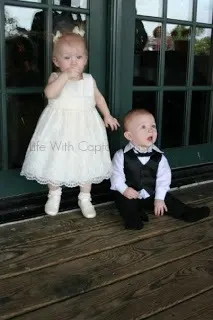 (It's quite funny to me because I was thinking that Baby D wouldn't fit in the tux anymore, because he's chubbier than CF was at this time and older than he was when he wore it. But, if you look closely, his little arms are still a bit too short! CF was long and lean and Baby D is shorter and chubbier! So cute!!