Blueberry Yogurt Muffins and Other Easy Breakfasts with Yogurt brought to you by Clover Sonoma. All opinions are mine.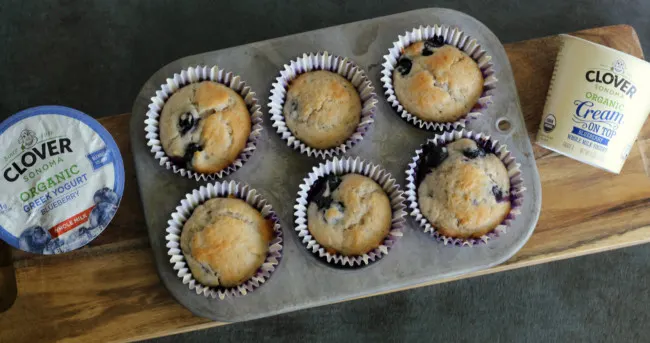 Next week, the boys will start back to school and the sleeping in will have to end. Ahhhh summer, how I will miss you! The boys will both eat lunch at noon, I think, which means breakfast will be of utmost importance! It is so important to have a filling breakfast to get them to lunch and keep their brains on their schoolwork and not their growling tummies. That is why I have had to come up with quick easy breakfasts made with yogurt and easy make ahead breakfasts like these Blueberry Yogurt Muffins.
We always have yogurt in our refrigerator. In fact, we have a mini fridge that is jam packed with yogurt, in every flavor you can imagine! It's easy for the kids to get what they want and serve themselves when they need a quick snack or breakfast.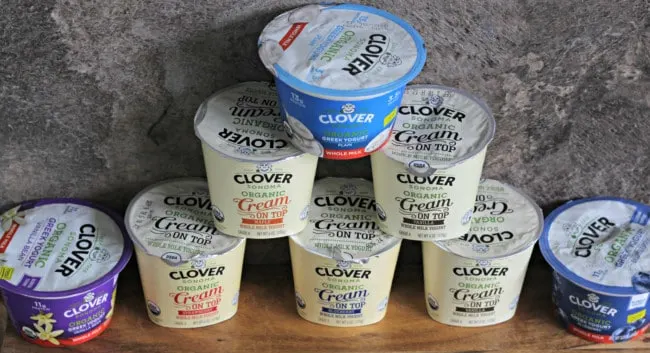 I was recently introduced to Clover Sonoma yogurt. Clover is a 100-year-old, family owned and operated dairy company from Petaluma, CA. It is newly certified as a B Corporation and meets the highest standards of verified social and environmental performance. Clover works exclusively with 29 small family farms in Northern California. Clover was also the first dairy in the U.S. to become American Humane Certified for the humane treatment of their cows. It makes me feel good as a parent and consumer to know that companies actually care about their animals, families raising the animals, and the consumers.
Quick Yogurt Breakfasts
I love that there are SO many options for yogurt. Clover Sonoma has many different varieties and flavors, like organic Greek yogurt and Cream on Top yogurt. There is plain, blueberry, strawberry, vanilla, maple and more! I like mixing raw honey with plain Greek yogurt.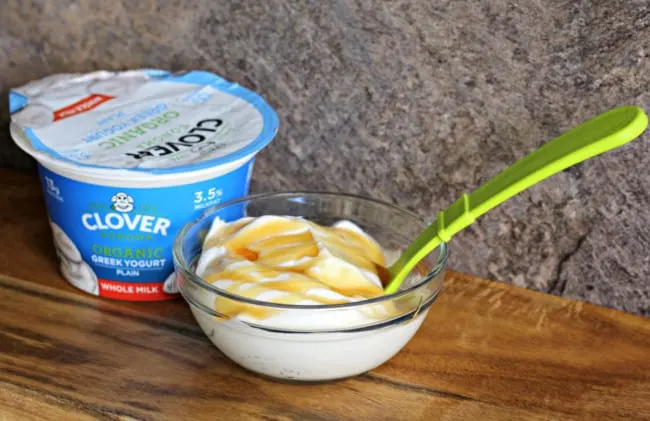 The Cream on Top yogurt is delicious, too! I love to add pecans to the Maple flavor.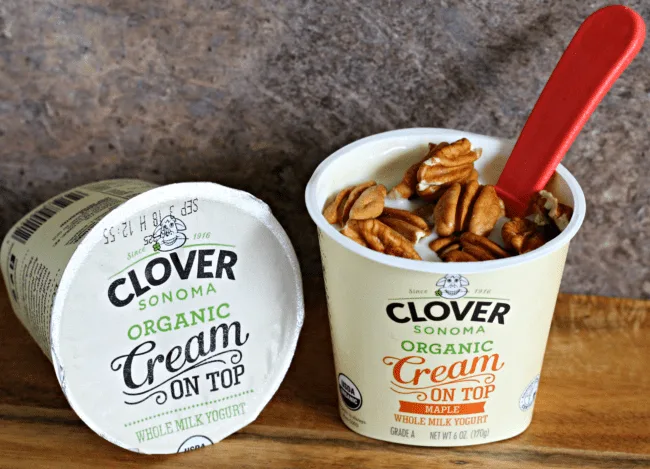 Another great breakfast idea is this sourdough cinnamon raisin bread!
Blueberry Yogurt Muffins
These blueberry yogurt muffins are quick and delicious, and made with two serving cups of Clover Sonoma yogurt. I used one Organic Cream on Top blueberry yogurt and one Organic Greek yogurt – blueberry, but you can mix and match, and be guaranteed to taste delicious.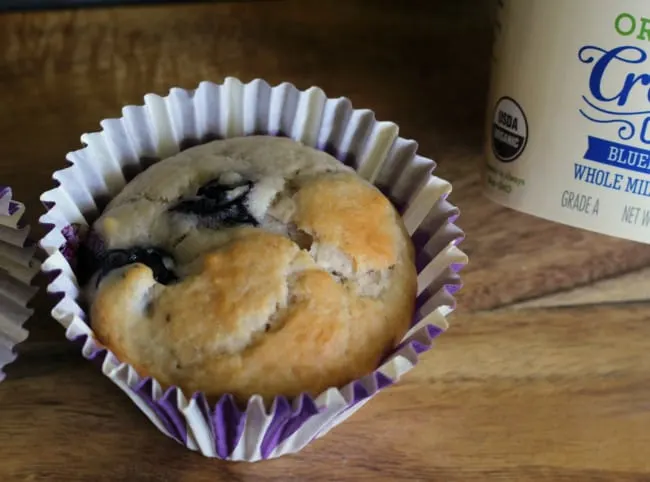 I love the texture when cooking with yogurt. It just tastes more hearty and delicious.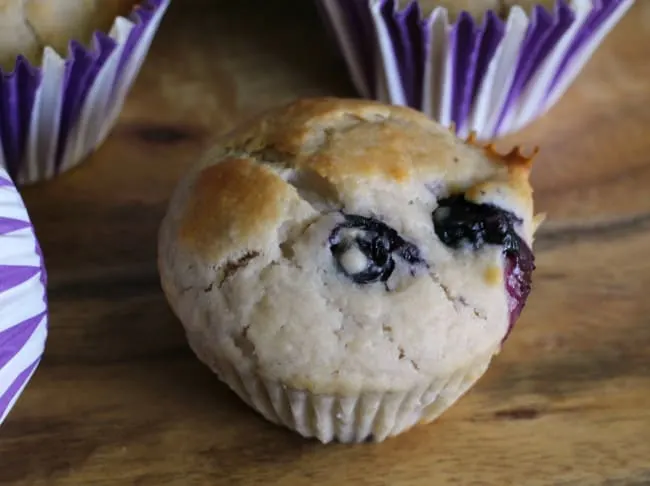 My boys LOVE fresh blueberries, so I used them in these muffins, but you can use canned or frozen, too. These muffins are SO GOOD!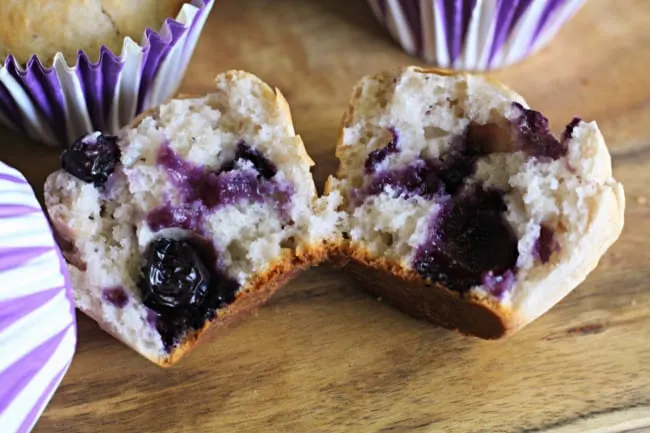 What is your favorite way to eat yogurt?