Book and Journal Keeper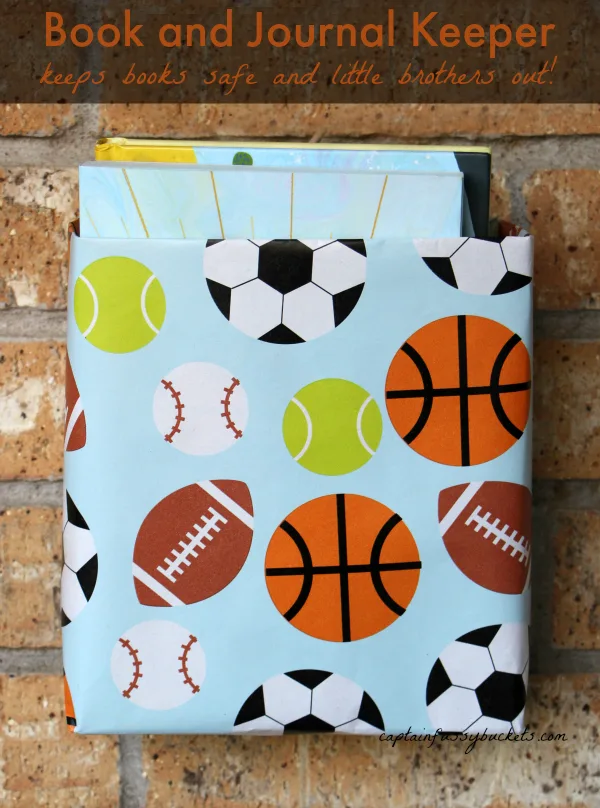 The Captain is 7 and loves to read. He has really loved discovering the world of chapter books this year! Often times we find him after we thought he was asleep, reading his Star Wars book, the Bible, or a book about animals or the solar system. Reading is such a gift and I am glad that he has found this love and is confident as a reader.
One problem that we have run into, however, is that he has two little brothers that love books, as well, but in different ways! While D is gentle with books and loves sounding out words, Baby Brother is two and very destructive! He loves to look at books, yes, but he also loves to throw them, drop them, and he is learning that we do not rip pages or color in books that are not coloring books. That's a tricky thing for a toddler to learn, isn't it?

I recently gave the Captain "The Plans I Have For You" devotional book and journal. He was SO proud to get the journal. As much as he loves to read, I do think that he loves to write even more, so he felt so special to have received it. He wanted to keep it safe, of course, so I created this easy to make DIY book and journal keeper. Here's how I made it!
Materials Needed:
empty cardboard box (we used an empty fruit snack box)

wrapping paper

packing tape

tape

scissors

wall hook – a removable hook if you think you will need to adjust the height or move it around, or a permanent hook that you can screw into the wall
Directions:
Find an empty cardboard box that would be a good size for holding books. Make sure it is pretty sturdy.

Use packing tape to fully secure the bottom of the box.

Cut the top flaps of the box off and if necessary, trim some of the top off to make it the perfect size for yor books.

Cover the box with wrapping paper and use tape to secure it, just like wrapping a gift. Cover any part of the box that will be visible.

Cut or poke a hole in the back of the wrapped box, equidistant from both sides so it will hang evenly.

Attach your wall hook to the wall in the area that you would like your book and journal keeper to hang.

Hang your keeper on the wall, and you or your child can store the book and journal they are currently reading, and it will be safe from little hands!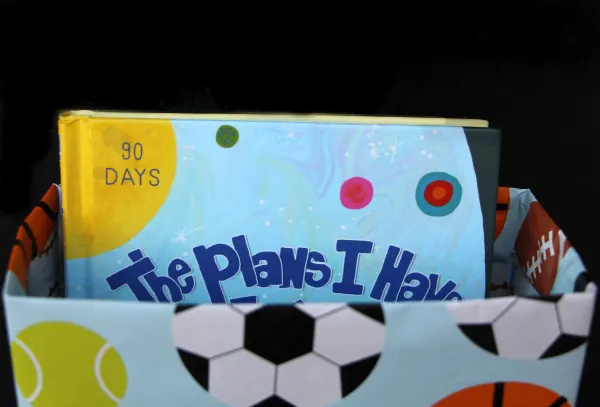 Now, about that fabulous devotional book and journal that we gave to the Captain! "The Plans I Have For You" is a beautifully illustrated, captivating, daily challenge for your child. Bestselling children's book author Amy Parker and illustrator Vanessa Brantley-Newton have created a pair of fabulous books to teach and inspire kids to dream and think about the future that God has planned for them.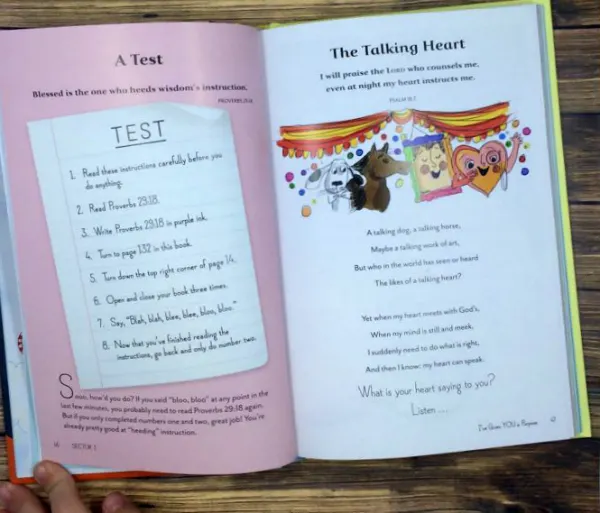 We have been reading the devotional book nightly and it is usually a one or two page inspirational message for kids. The journal goes beyond and prompts kids and pre-teens to think about and express what God is calling them to do.