This PE Teacher /Coach Care Package shop has been compensated. All opinions are mine alone.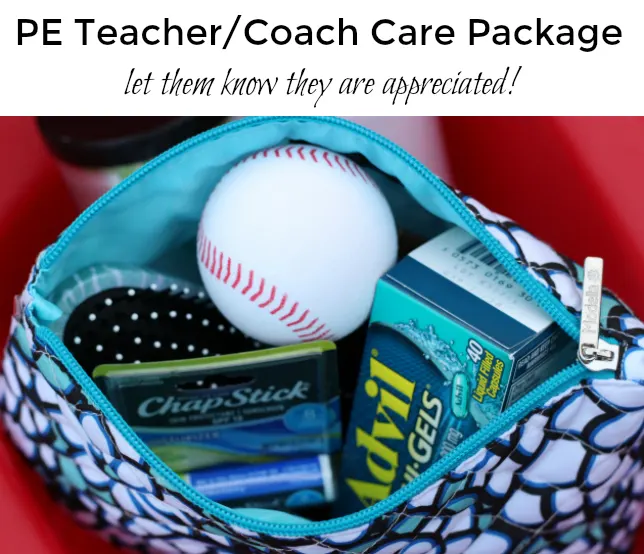 Teachers have a very difficult job. I was a classroom teacher and some days were just so trying. The person I was always in awe of was the physical education (PE) teacher. How do they even manage 80 five year-olds anyway? It truly is remarkable. Sure they get to "play" all day (haha) but they are also in charge of keeping these little ones safe and participating. Teaching PE or coaching is definitely a skill!
Hubby was able to volunteer at our boys' school recently and snapped this picture of our middle son working on his basketball dribbling in PE class. I am so thankful that he has a PE teacher that cares and is getting to practice sports that he loves, as well as learn new ones. And knowing from experience, the classroom teachers are thankful for PE teachers who let their kids get their wiggles out in the gym!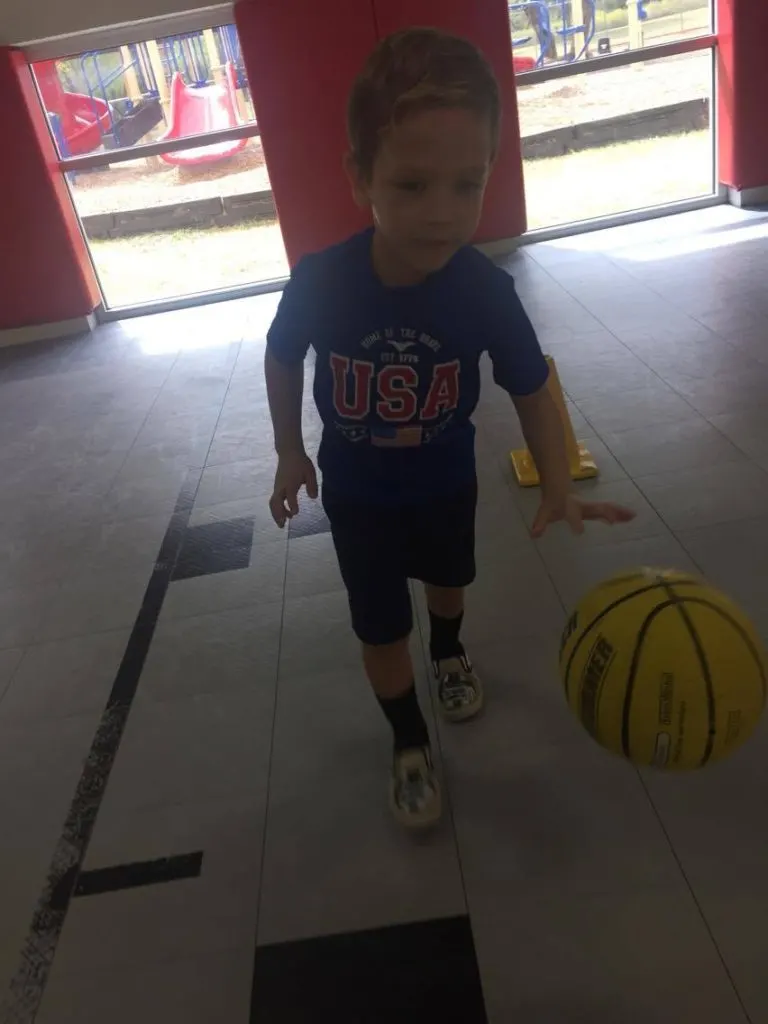 We are usually good about remembering to let teachers know that we appreciate them, whether it be with an encouraging word, card, holiday gift, or teacher appreciation gift. But, do not forget the PE teacher! They work extremely hard and need to be honored, too!
With school being in session for a few months now and stress and sick season in full swing, I think now is a great time to put together a special care package for your child's PE teacher or coach. They will be pleasantly surprised!
I brainstormed with the boys on a few things that a PE teacher or coach would need or like to receive. Note: the care package I put together is for a femaled, but you could obviously make it for a male or gender neutral…up to you!
How To Make a Care Package For A PE Teacher or Coach
(This is really simple and you can do it just about any way that you think is best!)
Ask your child(ren) or adults who know the person what they might like in a care package.

Find a basket or bag to hold all of the goodies.

Go shopping!
After you have purchased your items, just put them in the bag or a gift bag and have your child present it to their PE teacher or coach. They will be so surprised!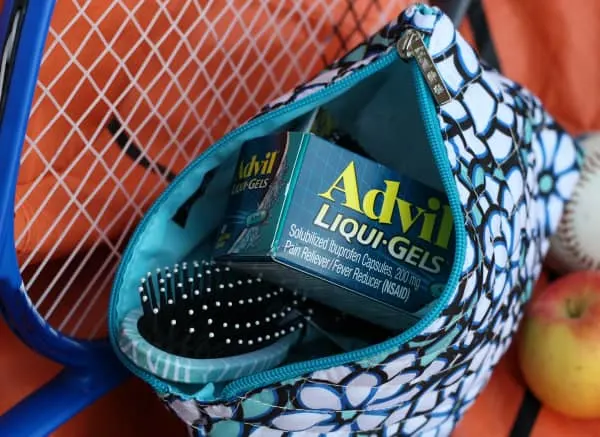 Suggestions for items in a care package for PE Teacher or Coach:
Chapstick®

Advil® Liqui-Gels®

reusable water bottle

instant coffee singles

protein rich snack to eat on the go

gum

mints

nail clippers

small, travel hair brush

hair elastics

travel size shampoo, conditioner, and/or body wash

loofah

extra sports equipment

Walmart gift card to buy anything you forgot!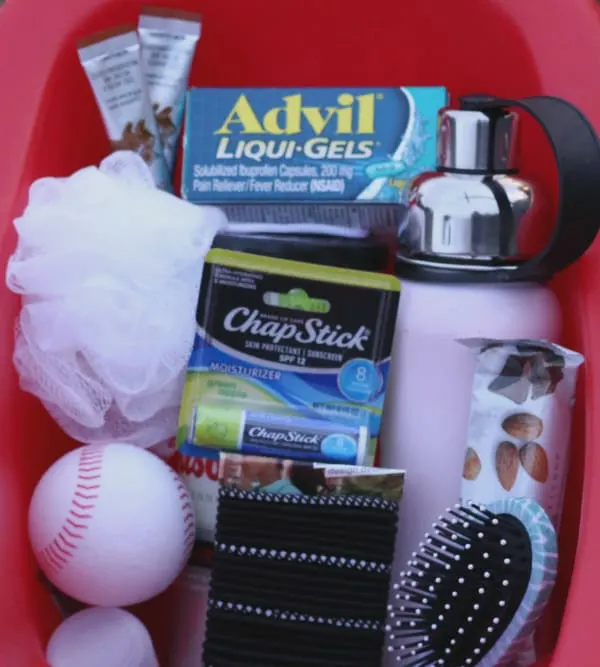 Those that keep our little ones safe, happy, learning new skills, and loving sports should always be appreciated and this is a great way to let them know! They are the ones who help our little ones do things like this: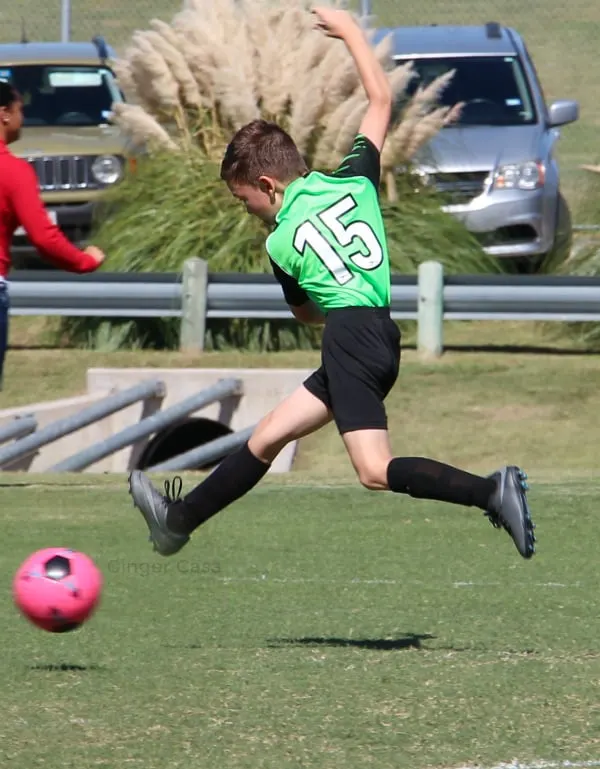 What else would you include in a care package for your child's PE teacher or coach?