Are you searching for a delectable snack that is not only delicious but also packed with flavor and nutrition? To top it off, this recipe is also vegan and easy to make! In this post, I will introduce you to an easy-to-make vegan peanut butter dip that combines the rich and creamy goodness of coconut cream with the nutty delight of peanut butter, all sweetened with a touch of maple syrup. Yes, it is a 3 ingredient peanut butter dip with nutritional value! But before we dive into the full recipe, let's explore why peanut butter is an excellent choice for your health.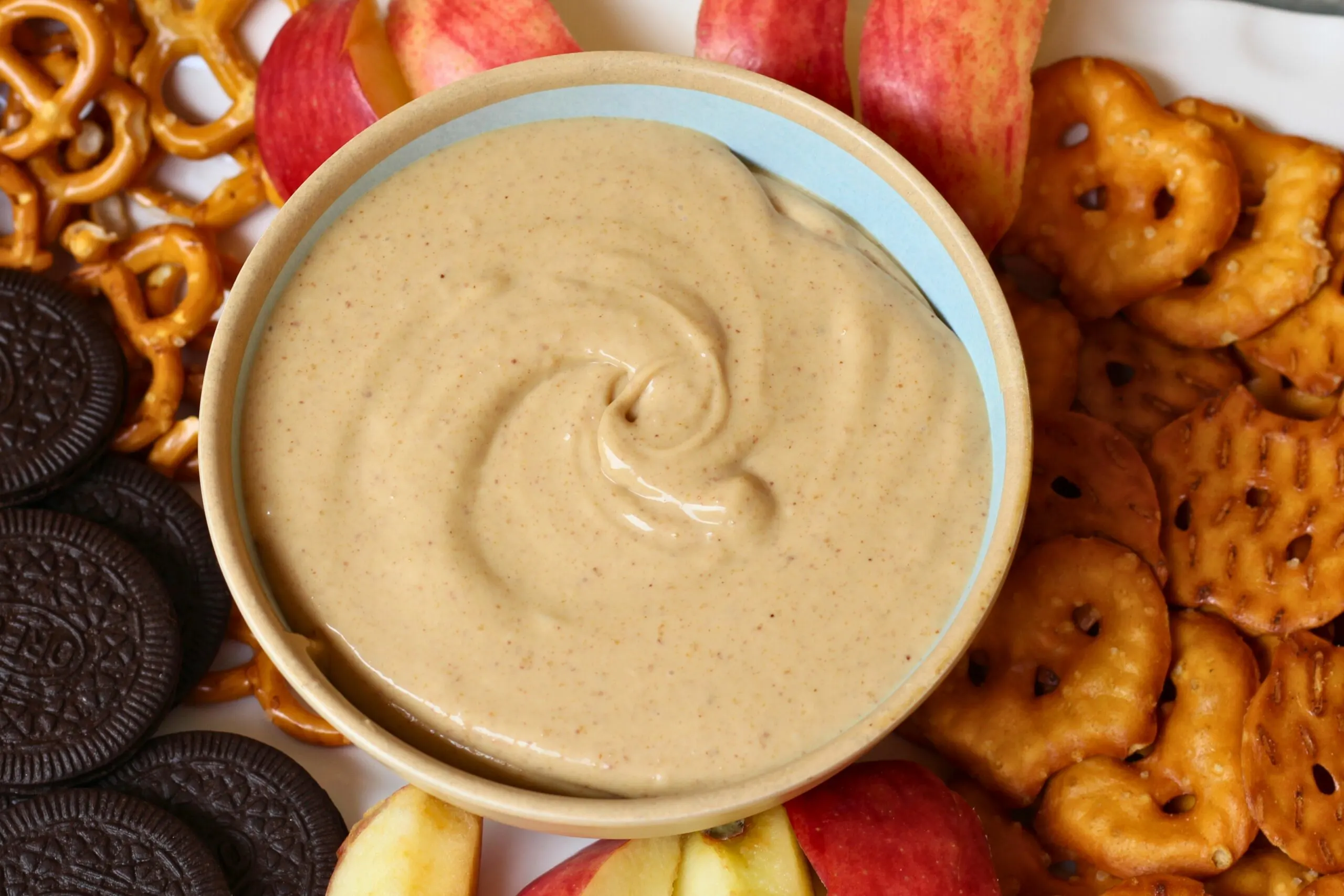 Why Peanut Butter is a Great Food Choice
Peanut butter is a versatile and nutritious food that has been a staple in many households for years. Here are some reasons why peanut butter is a fantastic addition to your diet:
Rich in Healthy Fats: Peanut butter is a great source of monounsaturated and polyunsaturated fats, which are heart-healthy fats that can help lower bad cholesterol levels and reduce the risk of heart disease.
Protein Powerhouse: Peanut butter is an excellent source of plant-based protein, making it an ideal choice for vegans and vegetarians. It can help you meet your daily protein needs and keep you feeling full and satisfied.
Packed with Vitamins and Minerals: Peanut butter is loaded with essential vitamins and minerals, including vitamin E, magnesium, potassium, and folate. These nutrients play vital roles in maintaining overall health.
Antioxidant Properties: Peanuts contain antioxidants like resveratrol, which can help protect your cells from oxidative damage and reduce the risk of chronic diseases.
Energy Boost: The healthy fats and protein in peanut butter provide a long-lasting source of energy, making it a perfect pre- or post-workout snack.
What kind of peanut butter is good for this easy dip recipe?
I like using natural peanut butter, which contains ONLY peanuts and maybe a little salt. Skip the peanut butters that have added oils and sugars because the bad cancels out the good nutrition in those! Here's a good post about which peanut butter to choose!
It does not matter if you use creamy, crunchy, or super crunchy peanut butter UNLESS you are just using an electric mixer or spoon to mix the delicious peanut butter dip. I use my Ninja so it crushes peanuts and turns it into creamy peanut butter anyway. But if you prefer a crunch, maybe the simple mixer is the way to go…your choice! If you use a Ninja and still prefer a crunch, you could add some peanuts for a crunchy topping!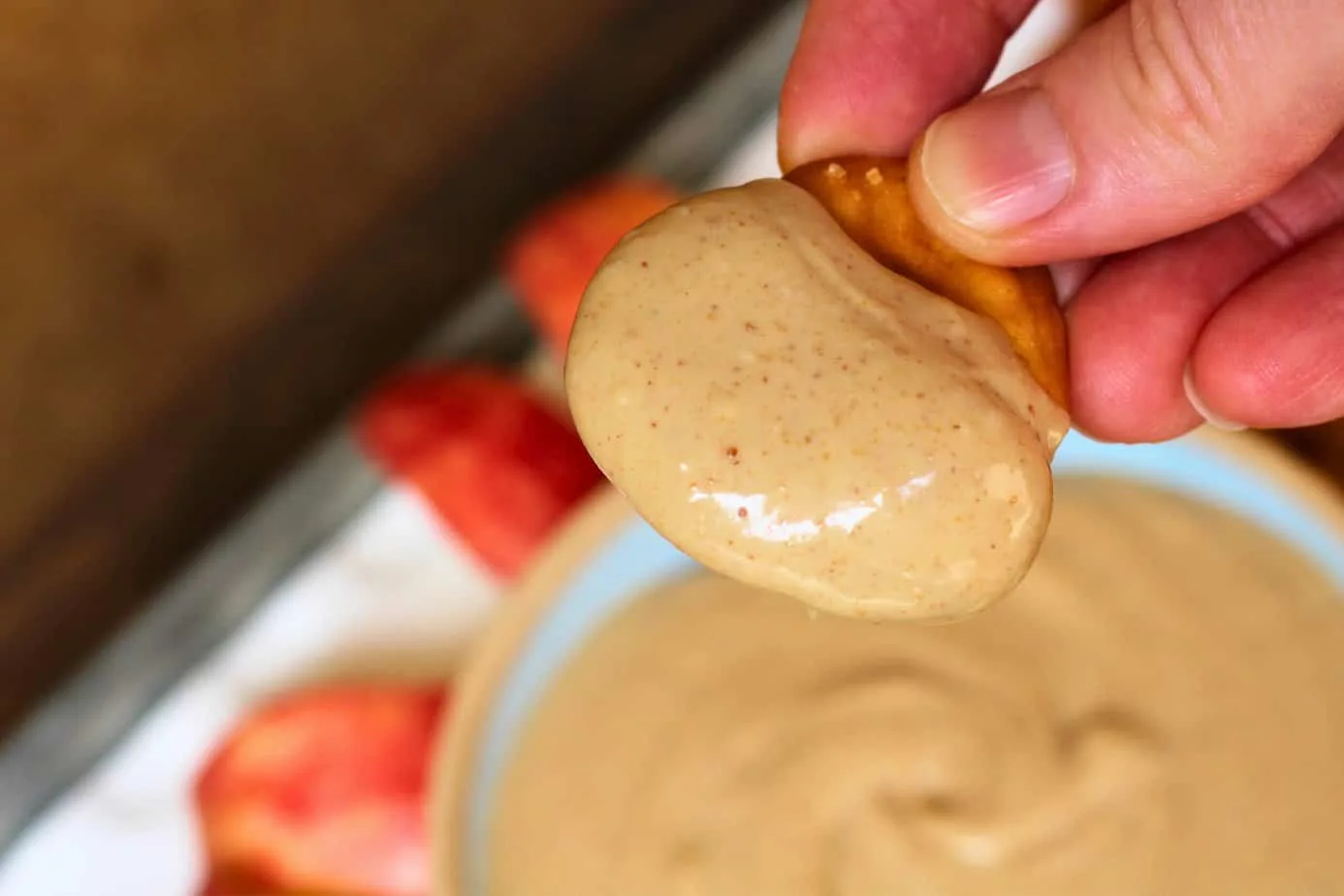 Why Coconut Cream is a Healthy Food Choice
Coconut cream is considered a healthy choice for several reasons, primarily due to its composition of healthy fats and other beneficial properties:
Rich in Healthy Fats: Coconut cream is high in healthy saturated fats known as medium-chain triglycerides (MCTs). These MCTs are easily digestible and quickly metabolized by the body, making them a readily available source of energy. MCTs are known to boost metabolism and may aid in weight management.
Heart-Healthy Fats: While coconut cream contains saturated fats, they are mainly in the form of lauric acid, which has been shown to have neutral or potentially beneficial effects on heart health. Lauric acid can raise both good (HDL) and bad (LDL) cholesterol levels, but the increase in LDL is generally considered less harmful than the increase in small, dense LDL particles associated with other saturated fats.
Weight Management: The MCTs in coconut cream may help with weight management by increasing feelings of fullness and promoting fat oxidation, potentially aiding in weight loss or weight maintenance.
Antimicrobial Properties: Lauric acid, found abundantly in coconut cream, has antimicrobial properties and may help support the immune system by combating harmful bacteria, viruses, and fungi.
Stable at High Temperatures: Coconut cream is heat-stable, making it suitable for cooking and baking. It can be used as a dairy-free alternative in various recipes, including curries, soups, and desserts.
Nutrient-Rich: Coconut cream contains essential nutrients like manganese, copper, and iron. It's also a good source of dietary fiber, which can aid in digestion and promote gut health.
It's important to note that while coconut cream offers these health benefits, it should be consumed in moderation, as it is calorie-dense. Incorporating it into a balanced diet as part of a variety of healthy fats can be a sensible approach to enjoy its nutritional advantages without overdoing calorie intake.
The best, most inexpensive coconut cream that I have found is at Target and it's organic, too! I bought some yesterday at my local Target for under $3. Walmart has a good coconut cream, as well, but it is a little more expensive. I have also bought some at Sprouts for under $3, but no matter what brand you get, just remember to get coconut CREAM and not coconut MILK.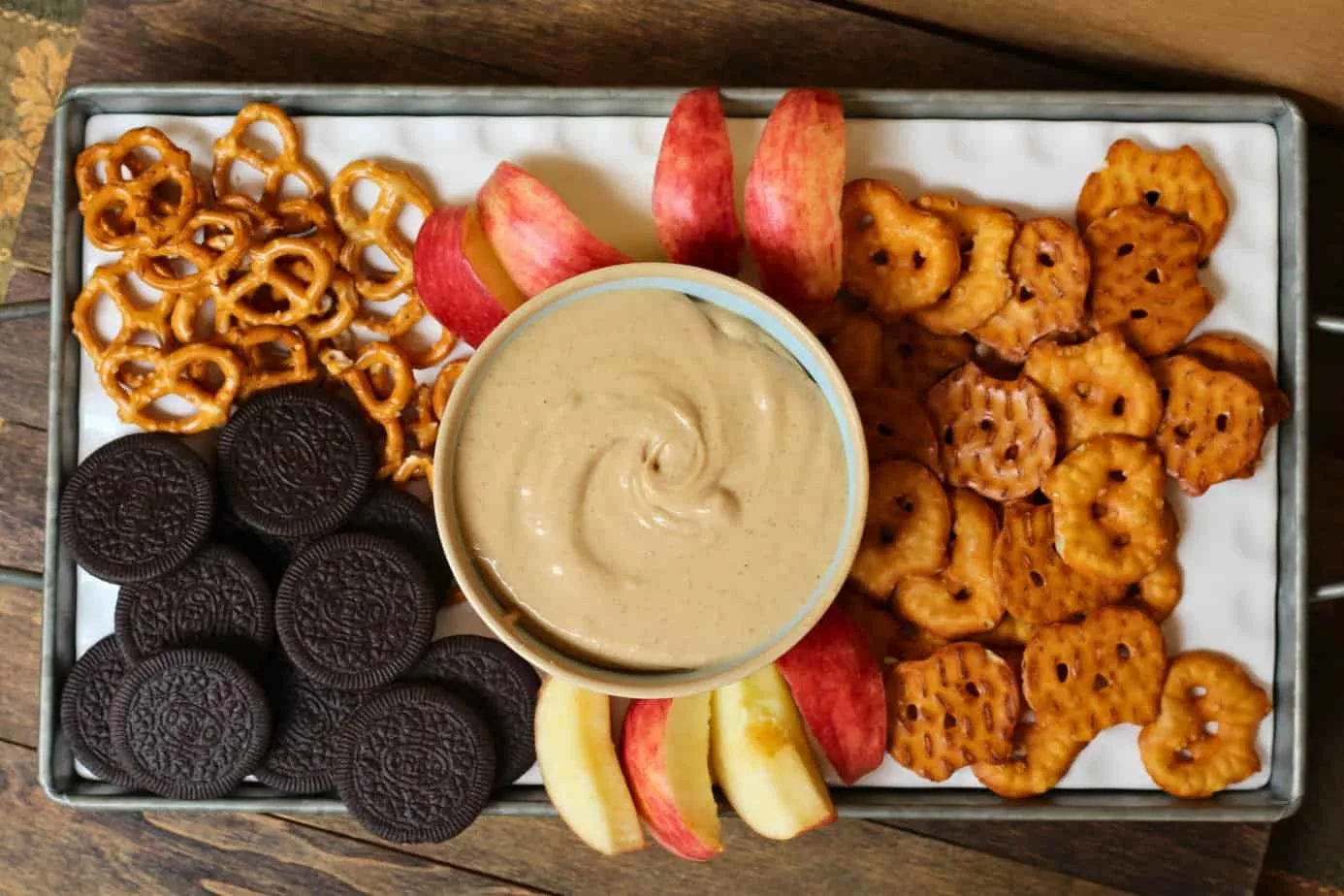 Why is Maple Syrup a Good Vegan Sweetener Option?
Maple syrup is a popular sweetener that is often considered a good choice for vegans and non vegans, alike, due to several reasons:
Plant-Based: Maple syrup is derived from the sap of sugar maple trees, making it entirely plant-based and vegan-friendly. It doesn't involve the use of animals or their by-products in its production.
Natural and Unprocessed: Pure maple syrup is minimally processed and doesn't contain any additives or artificial ingredients. It's a natural sweetener, which means it doesn't go through extensive refining processes like some other sweeteners.
Rich in Nutrients: Unlike refined sugars, maple syrup contains small amounts of beneficial nutrients such as manganese and zinc. Manganese is essential for energy production and overall antioxidant defenses, while zinc plays a vital role in immune function and wound healing.
Lower Glycemic Index: Maple syrup has a lower glycemic index compared to refined sugars. Foods with a lower glycemic index cause a slower and lower rise in blood sugar levels. This can be beneficial for people who need to manage their blood sugar levels, such as individuals with diabetes.
Distinct Flavor Profile: Maple syrup adds a unique and delightful flavor to dishes, making it a favorite among those looking to enhance the taste of their recipes without using artificial flavorings.
Sustainable Harvesting: When sourced sustainably, the harvesting of maple syrup can be eco-friendly and supportive of local communities. Properly managed maple syrup production ensures the long-term health of sugar maple trees and the surrounding ecosystem.
Versatility in Cooking: Maple syrup is versatile and can be used in various recipes, including desserts, sauces, dressings, and beverages. Its natural sweetness and distinct flavor make it a preferred choice in vegan baking and cooking.
Check out what to serve with tofu!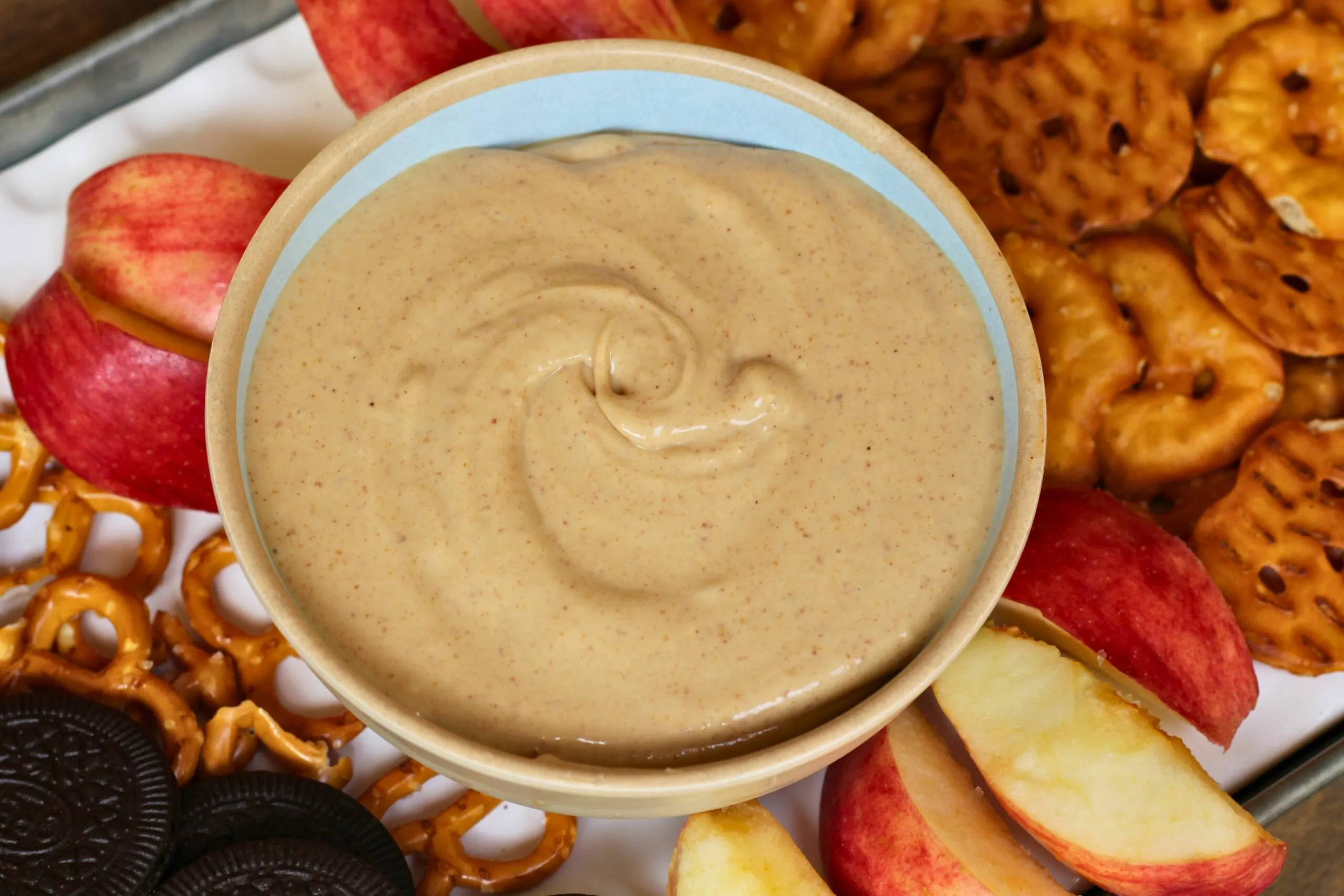 While maple syrup is a good vegan sweetener, it's essential to use it in moderation. Like all sweeteners, it contributes to overall sugar intake, and excessive sugar consumption should be avoided for optimal health. When choosing maple syrup, opt for pure, organic, and locally sourced varieties when possible, ensuring you're getting the best quality product.
Now, back to the peanut butter dip! It makes a great after school snack or dessert dip at a party or potluck. (Remember to always label your dip for those with peanut or coconut allergies!) You could always sub the peanut butter with almond butter or cashew butter if you know there are those in attendance with a peanut allergy, but be mindful that there are many with tree nut allergies, as well. (see this post explaining that peanuts are not tree nuts!)
This sweet dip an an extremely easy recipe! If you want to be healthier, it can be a peanut butter apple dip only for your kids after school. It is the perfect dip because it can be a creamy peanut butter fruit dip with a full fruit platter or almost like a crustless pie that tastes similar to a peanut butter cheesecake dip! I ate this delicious treat with gluten free oreos, gluten free pretzels, gluten free animal crackers, and apples, but you could use anything like: pretzel sticks, chocolate graham crackers,
Happy snacking!