Fall is officially here…it's my favorite season of the year! Tonight we had a delicious meal of Crock Pot Vegetable Beef Stew and Apple Crumble for dessert. The meal would have been delicious with a side of homemade cornbread, but it was delicious the way it was.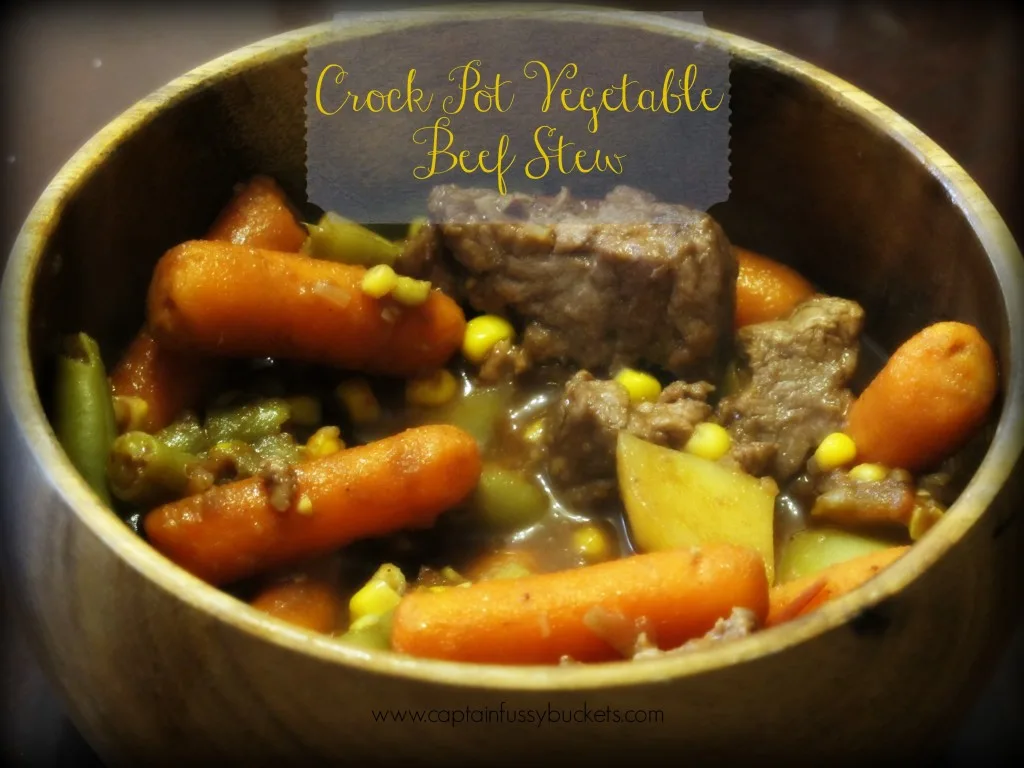 Crock Pot Vegetable Beef Stew is a great meal to throw together and the morning and eat for dinner, especially on those cool fall days. It is hearty, delicious, and you have your protein and veggies all in one bowl!
Do you add anything else to your beef stew to make it amazing? I'd love to know!