This home security system post was brought to you by Netgear and Best Buy. The reviewer has been compensated in the form of a Best Buy Gift Card and/or received the product/service at a reduced price or for free. Contains affiliate links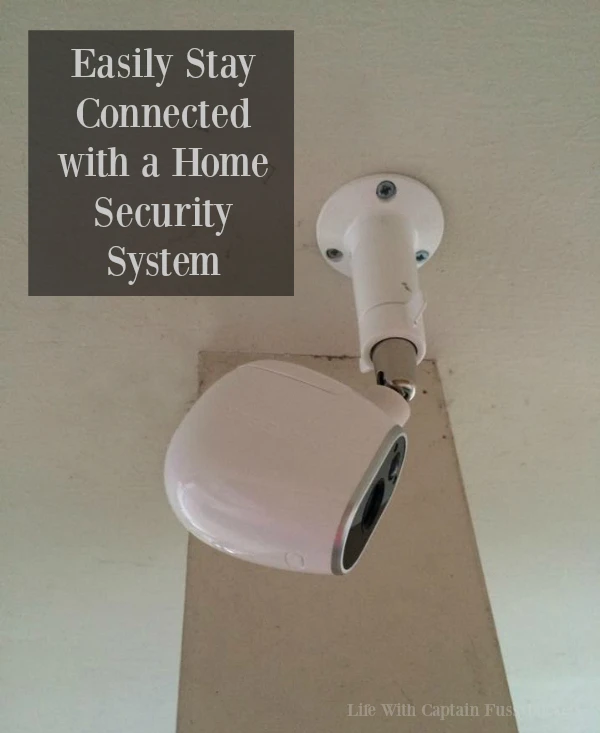 I am very lucky to be able to stay at home and be with my kids all day, as well as work from home. We live in a somewhat quiet town, but we live on a busy street and people come to our house often. Usually it's a neighbor or friend, but sometimes it is a solicitor or someone that I do not know. I feel like I do not have to answer the door when I am alone with the kids, but I like to know who it is before making that decision, especially if I'm trying to get someone to sleep or change a dirty. Also, we leave home often and really have no way of protecting our valuables while we are away. Our neighbors are watching out for us, but that's never a guarantee.
Having a home security system is something that I have wanted, but felt that it was too expensive or hard to maintain. I recently found out that there are affordable options with great features at Best Buy. Netgear Arlo Smart Home camera set is a great value at $499. It enables users to safeguard their home or business with reliable security cameras.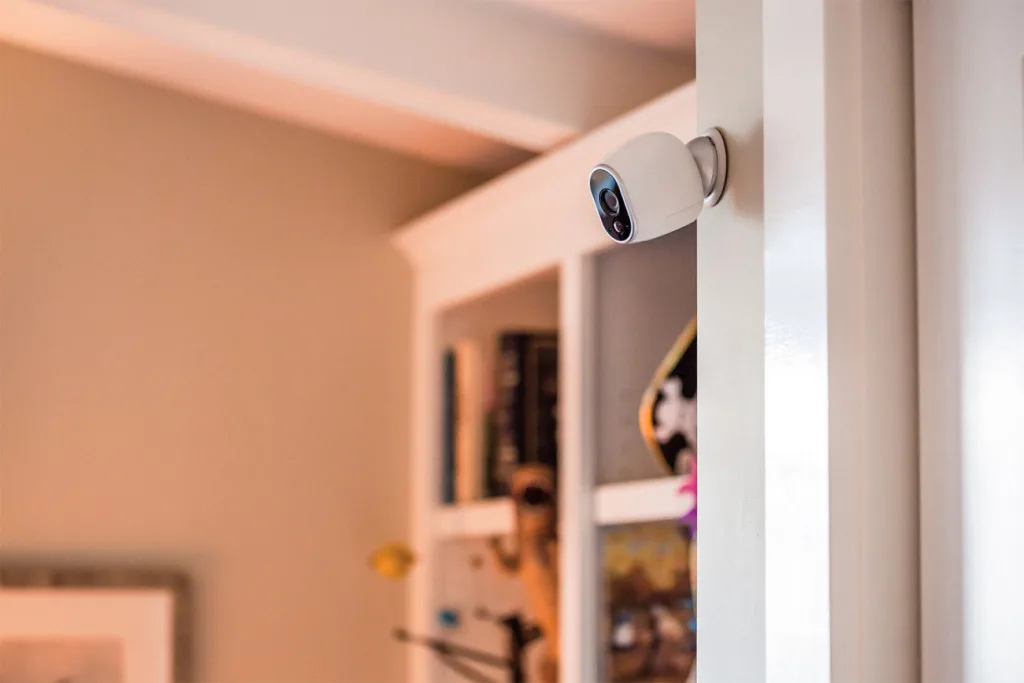 Hubby is the electronics installer around here and is quite good at it, I must say. He was excited about the new security cameras and installed them in less than an hour. We picked four places that we felt needed a bit of security, inside and out, and we have been pleased with what we are able to see at any time of the day or night. He installed the outdoor cameras with the swivel mount and the indoor ones with the simple magnetic mounts. I was in awe when I saw that they are completely wire free and so easy to install.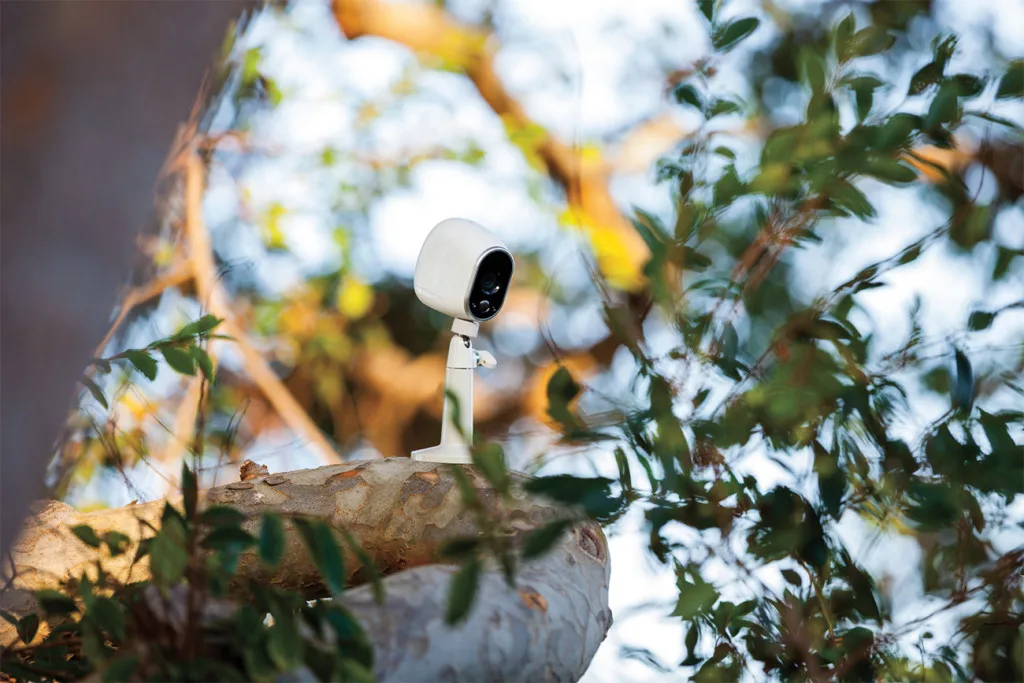 You can use the Arlo app to change the settings at any time. If you want to be notified every time there is motion detected at any camera, you can do so. Or you can set only one camera to notify you of motion. You can also adjust the sensitivity of the motion sensor on each camera so a leaf blowing in the wind or an ant crawling on the wall won't set it off. I, personally, love being notified when someone is at the front door, especially the mail man! You can even record anything manually with the app, or have it record any kind of motion. The choices are great and the security cameras really do make me feel more secure. I also love the ability to look in on the house when we are away!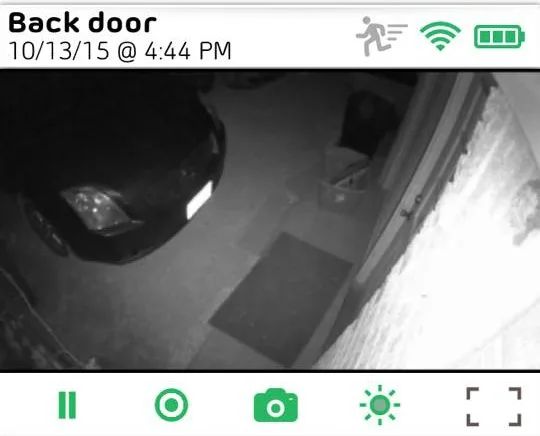 downloadable apps allow you to view live video from your compatible Android, Apple® iOS, Amazon Kindle, Windows, or Mac device

completely wire free

inside or outside use and weatherproof for temperatures from 14-122 degrees

enables you to capture 720p video footage day and night, with a 130° field of view

motion-activated design automatically records motion, sending an e-mail and app notifications

comes with 6 magnetic mounts and 9 mounting screws for easy installation on a wall or flat surface

works with other Netgear products

also makes a great baby monitor to watch baby or kids play in a safe room from another room!

In order to keep all of the new security cameras connected, as well as our multiple devices, hubby installed the new Netgear® Nighthawk™ DST Router and DST Adapter with Geek Squad included. This awesome router was developed between Netgear and Best Buy to help provide an easy, all-in-one solution to support their home's connected devices. Did you know that the average US household has 7 connected devices? Smart phones, tablets, laptops, computers, wi-fi printers, and more….the router can get quite the strain! The router:
comes with one DST, or "Dead Spot Terminator," adapter – to eliminate your Wi-Fi dead zones; place it in an area where you get little/no reception, to improve Wi-Fi access. Additional adapters can be purchased for other dead zones.

was built to support 10+ connected devices – you can also prioritize devices for streaming videos or music, and included advanced features for lag-free gaming

includes a Wi-Fi extender and Geek Squad Set Up and Support via phone & web, for one full year (The Geek Squad service via phone & web allows customers to call or get help 24/7 whenever they want, vs. the need to schedule an appointment.)