Summer is for popsicles and these easy watermelon lemonade popsicles were a huge hit for my family!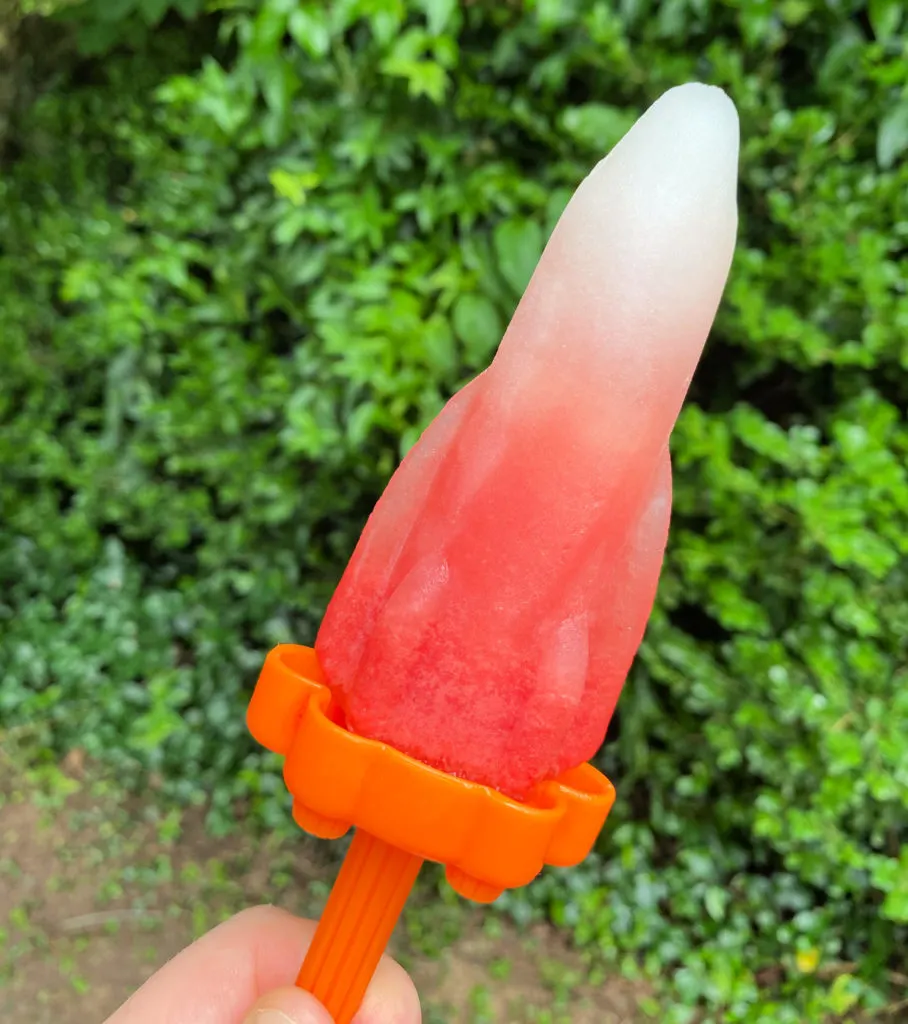 There is something so satisfying about eating watermelon during the summertime. Popsicles are also a huge summer staple in our house, so one day when I had a huge half of a watermelon chilling in my fridge, I decided to combine the joys of summer – watermelon, lemonade, and popsicles, and make this delicious treat!
A few years ago, I bought these sturdy rocket popsicle molds. These were the third popsicle molds that I have bought and definitely the most sturdy!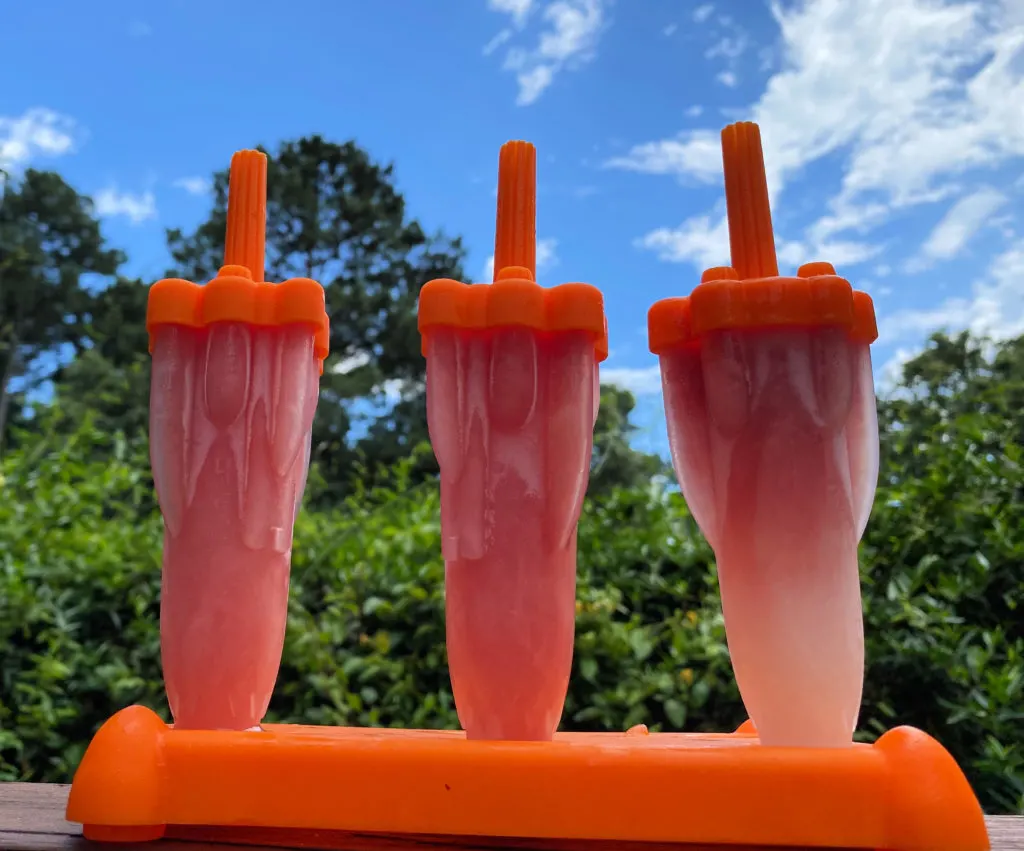 If you love watermelon sorbet and lemonade, imagine how delicious they are TOGETHER! It's so, so good. If they stay separated, it's good. If they mix together, it's still good. No matter what happens with these delicious watermelon lemonade popsicles, it's guaranteed to be sweet, sour, and yummy..perfect for a day by the backyard pool!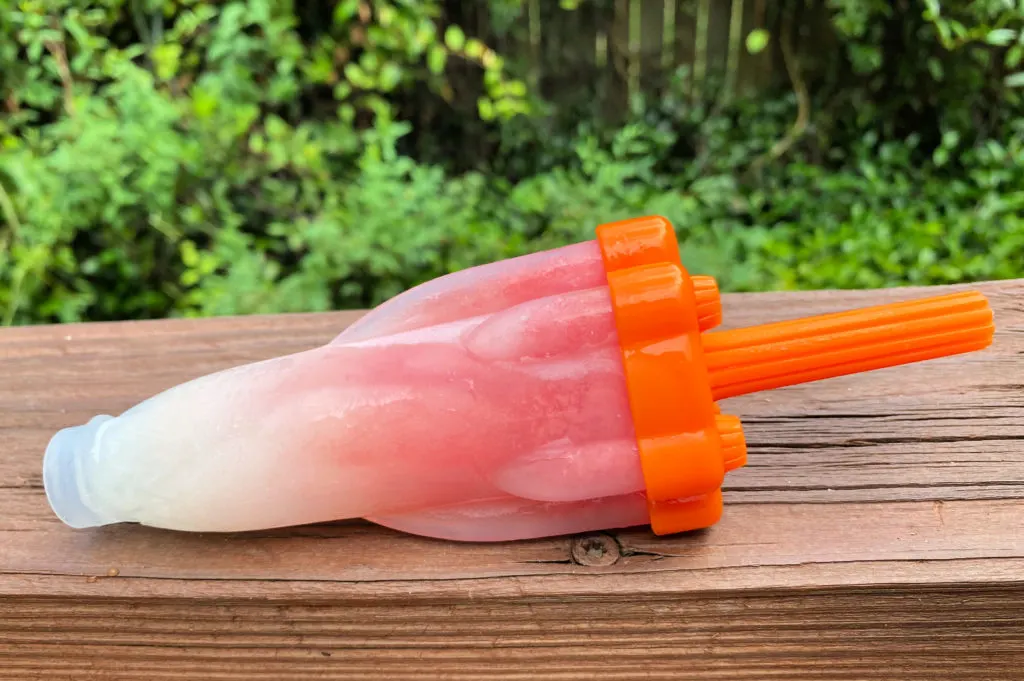 You can choose to pour the lemonade first and let it freeze, but if you let it freeze solid, it will be hard to get the popsicle stick inside. Unless you freeze it inside to begin with, but then you'll need to be careful with the watermelon mix or it'll get…sticky. So, a hint is to let the bottom layer set in the freezer for 20 minutes, take out and add the watermelon sorbet mixture on top, pop in the stick/top and freeze until solid.