This shop has been compensated. All opinions are mine alone. Teach your kids about fire safety.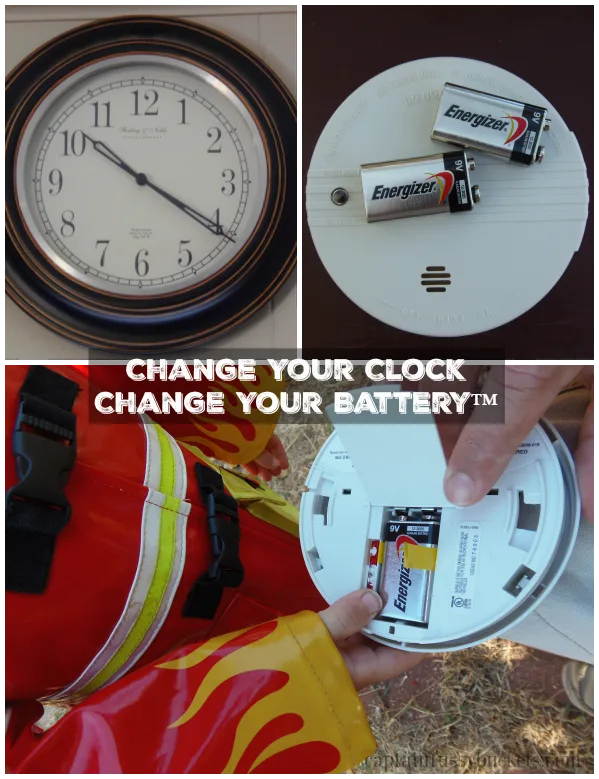 Our boys have always loved to play dress-up. If there is one real profession that they love pretending to be the most, it is a firefighter. I think it has to do with getting to spray a really huge hose and that they drive huge red trucks, but the boys just love it. Their love for being firemen has allowed us to teach them key facts when it comes to fire safety. Since they were all old enough to walk, and probably even before, we have been teaching them that we do not touch hot things, don't touch the oven or stove, don't play with lighters or matches, etc, like all parents teach their kids. But, there is really so much more to be taught when it comes to fire safety.
I realized it was time to have a big family discussion about fire safety, what to do in case there is a fire, and what a smoke detector is. (I figured they should know that it's not just something that goes off when Mommy burns something.) With the time change coming up, I had already picked up some Energizer® MAX® 9V batteries at Target to change out our existing batteries in our smoke alarms.
I told the boys that we would be having a "Fire Safety Party" and they were excited! They dressed up in their fire fighter gear and we took the party outside. I made it very kid friendly with a coloring sheet, crayons, cupcakes, and also a DIY Paw Patrol badge craft.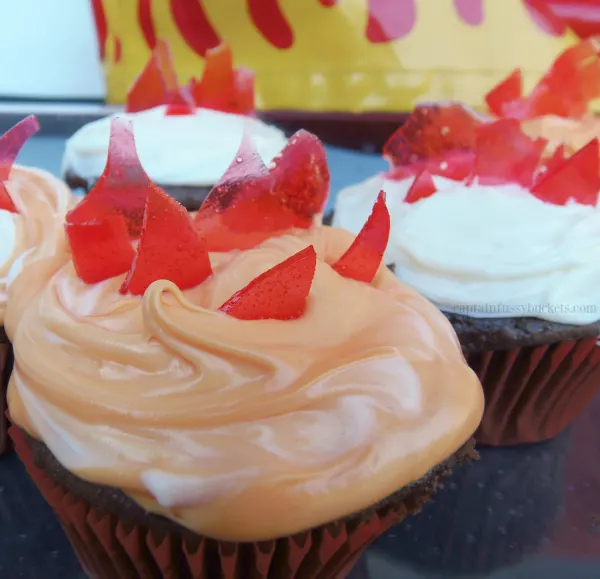 Mommy's attempt at fire cupcakes. The "fire" is melted cherry Jolly Ranchers that had been broken up.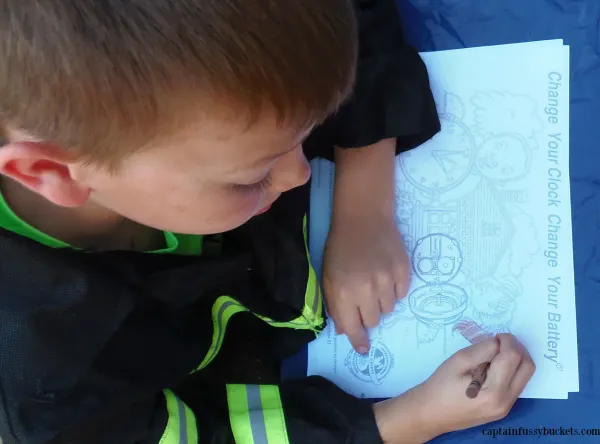 We then made a pretty simple DIY Paw Patrol badge. I am confessing that I used a badge printable template online, and they were easy for the Captain to make. The boys were so excited to have a badge like Marshall's from the Paw Patrol, which is one show that they all love! Dogs helping out, who can resist?
After that, Daddy gave the boys a great lesson on changing the batteries in our smoke detectors. He showed them how to do it, talked about what smoke detectors were for, and more about fire safety.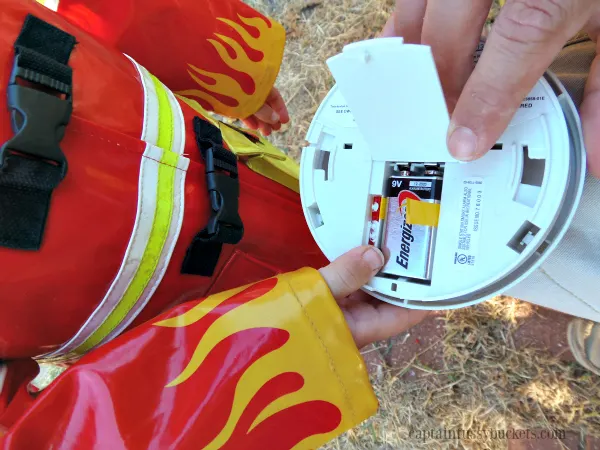 He then showed the boys how to check to see if the smoke detector was working properly with the test button.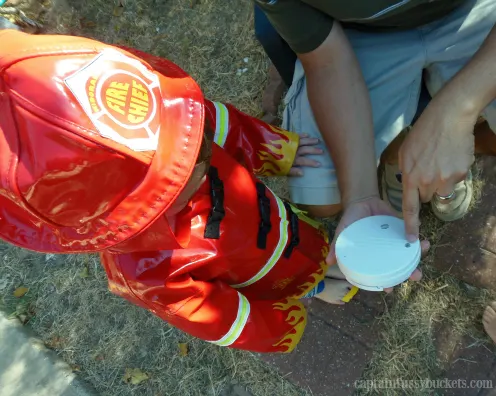 D wasn't a fan of the loud noise, but it was helpful for him to see how and what the loud smoke dector is for!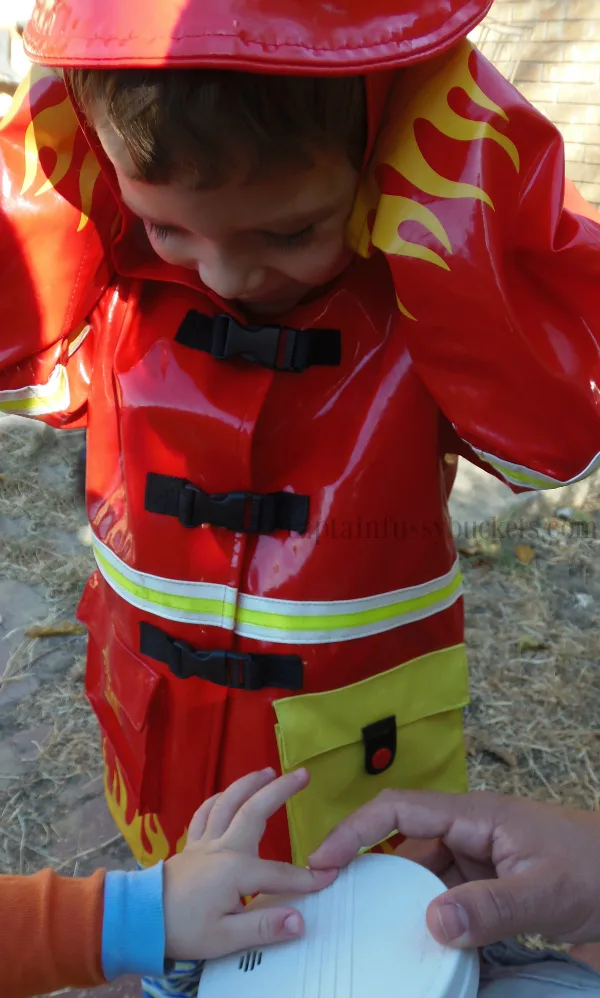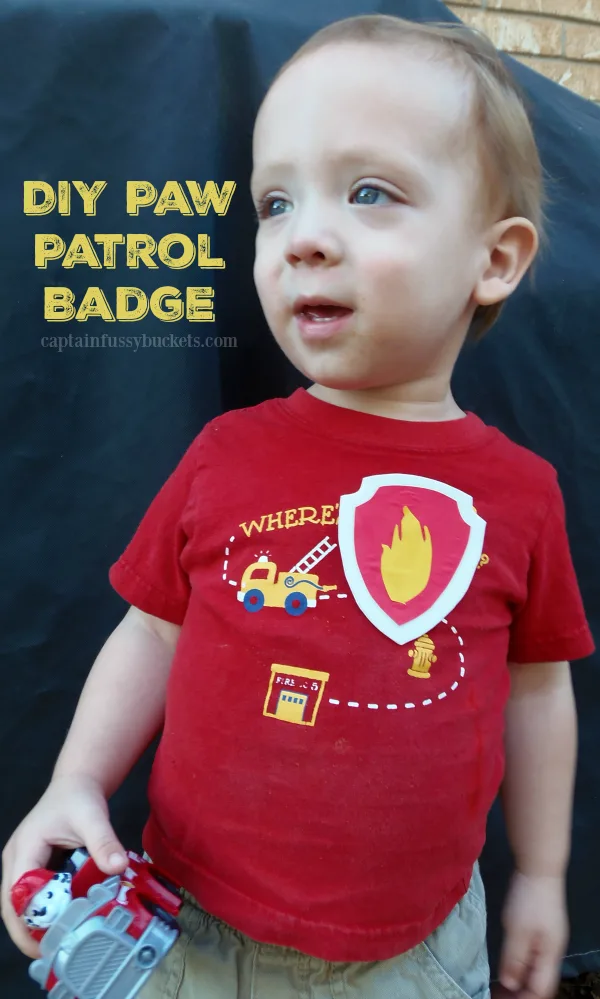 How do you teach your children about fire safety in the home?