Our boys are so in love with basketball right now. They both played in a league this past season and Hubby coached them both. Many trips to the store were made to stock up on snacks, drinks, and supplies! It really is amazing how much is put into these basketball games for kids.
Basketball is a game that I love, as well, and love to play with them. The boys are out shooting and having fun multiple times a day. We want them to work on their skills in different, fun ways, so I picked my husband's brain about fun games that they sometimes play at practice, and then had an exciting time at the court playing these games!
Four Basketball Games for Kids
21
This is a fun, fast moving game for shooting practice.
One basketball, only play on one goal

Adult shoots the ball and the first player to get the ball gets to shoot.

If any player scores, they shoot free throws consecutively until they miss.

Players try to tip the rebounded shot back in and if they are successful, they put the shooter back to 0.

Regular shots = 2, free throws = 1, three pointers = 3.

Every player is in charge of keeping his/her own score.

First player to 21 wins.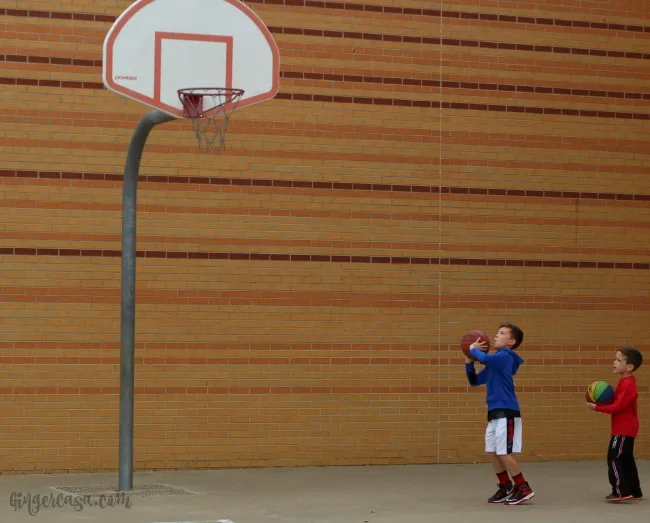 Around The World
Fast paced
Each player tries to make five shots from five different positions around the key.

Players line up behind the first shooter.

Once a player misses one of the five shots, it's the next player's turn.

Each player stands in the same spot until they have made their shot, then they move to the next position.

First to make the fifth shot wins.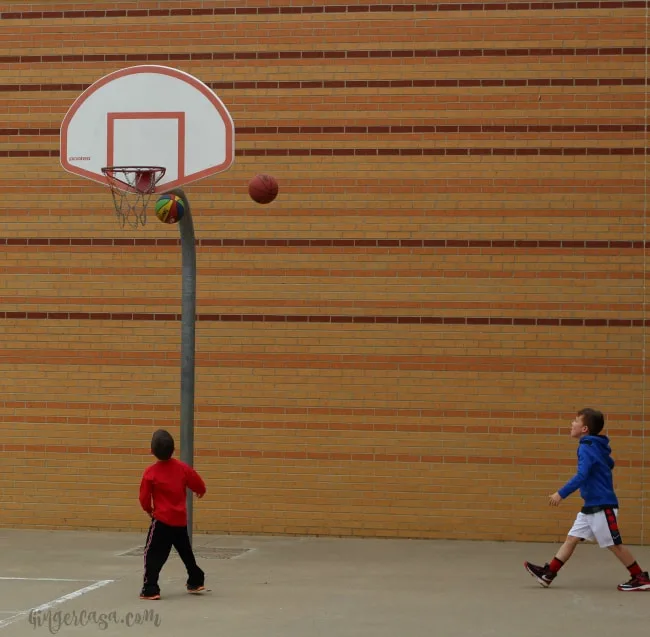 Knock Out
Line up players on the free throw line.

Only the first two players have a basketball.

First player shoots.

The object of the game is to make it before the person behind you makes it and knocks you out of the game.

First player can keep trying until he/she scores or someone knocks them out.

Play continues through all players until only one player remains…they are the winner.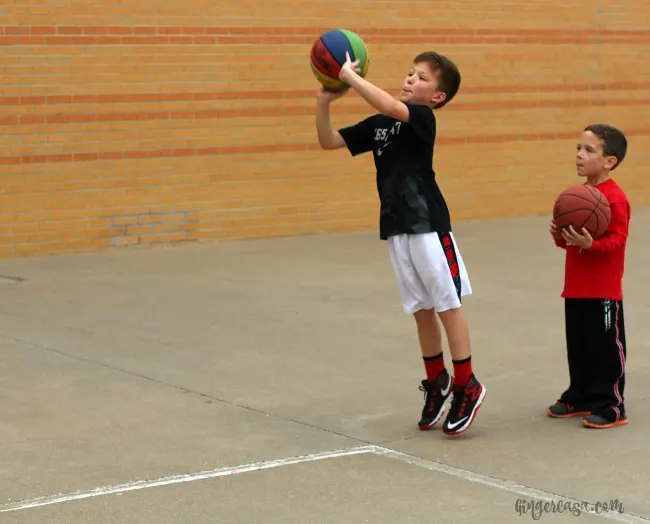 Buzzer Beater
This is a great game for practicing harder shots that might be necessary at the very end of a real game.
Depending on the age of your players, have them line up at a point that is out of their comfort zone. For some it may be the three point line, others at half court.

Give each player 10 seconds on the clock.

See how many baskets you can make in 10 seconds.

Person with the most baskets win, and really at this age, if anyone makes these baskets, they are a winner!
>>Check out this ultimate basketball party guide!<<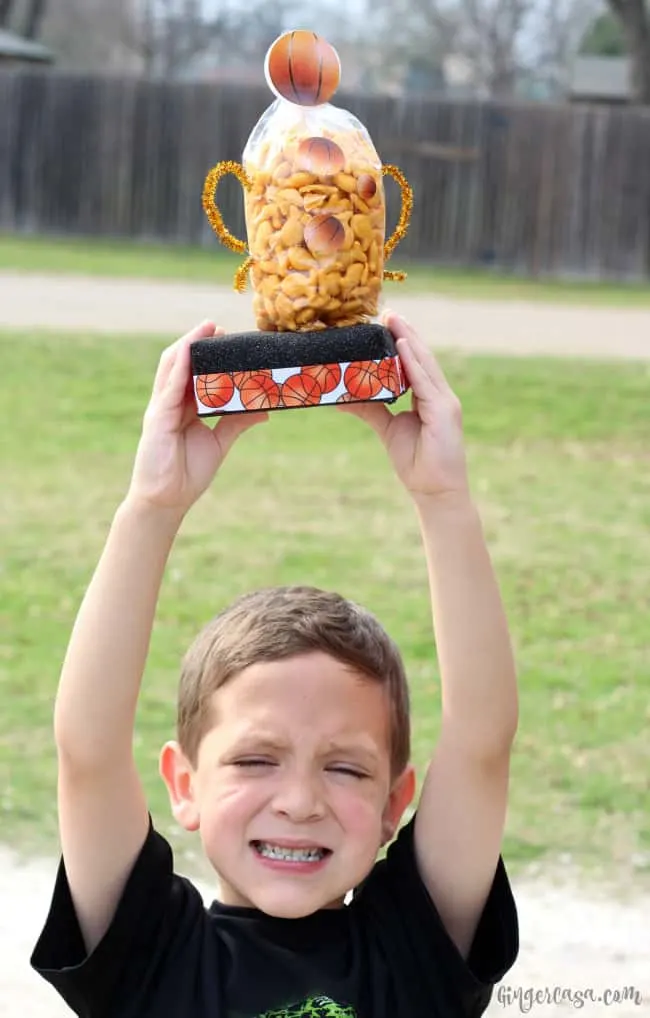 The boys thought that this Basketball Snack Trophy was so fun and they were excited to win it in our basketball competition! Brothers are competitive, of course!
DIY Snack Trophy
What does your family co to have fun and practice skills together? Do you have family competitions? What are some other basketball games for kids?
SaveSaveSaveSaveSaveSaveSaveSave