This post has been sponsored by Tom Thumb. All thoughts and opinions are my own.
Shopping with three inquisitive boys who can help me look for products is pretty fun. THEY are fun to be with. And I just discovered the SHOP, PLAY, WIN!® Collect & Win Game featuring MONOPOLY at Tom Thumb, and this has brought a new level of fun to our family shopping trips.
I play the MONOPOLY Collect & Win game at my local Tom Thumb, but you can Shop, Play, Win! at any of the Albertsons Companies stores like Albertsons, Safeway, ACME Markets, Jewel-Osco, Vons, Pavilions, Randalls, Shaw's, Star Market, Carrs/Safeway, United Supermarkets, Amigos, Albertsons Market and Market Street stores. Go to your local store to pick up a game board, purchase participating products while there to collect tickets and then visit www.ShopPlayWin.com or download the app to get started on the online game.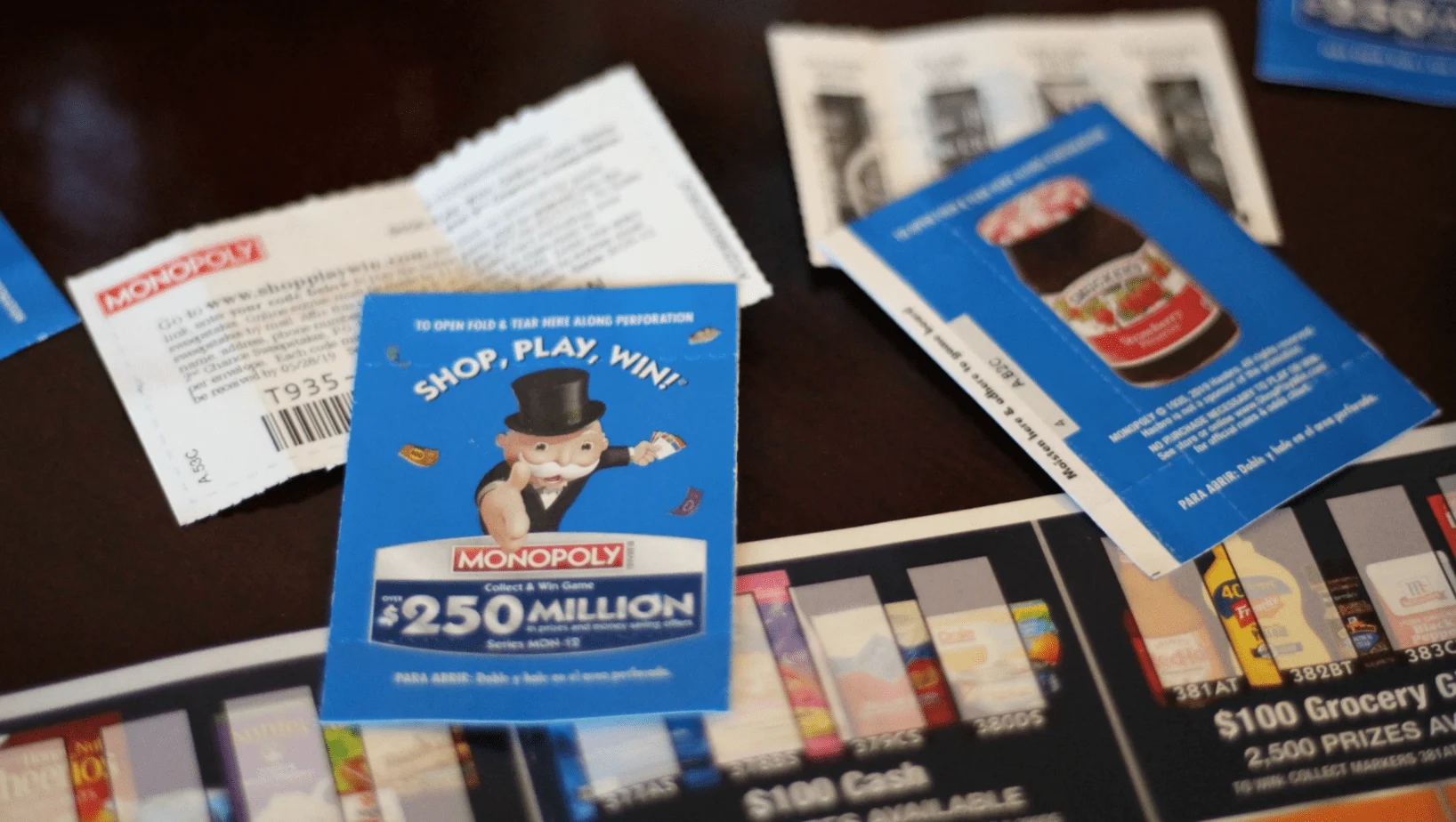 The MONOPOLY Collect & Win Game allows me to play while my kids enjoy looking for qualifying products on our shopping list. Their favorite breakfast and breakfast-for-dinner food item, Aunt Jemima pancake mix, was right by my favorite, Quaker Oats, in the breakfast aisle. We also grabbed some Kraft shredded mozzarella cheese and Prego traditional sauce for dinner, along with a few other grocery items. Then, we received a game board and playing pieces at the register, to put on the board when we got home.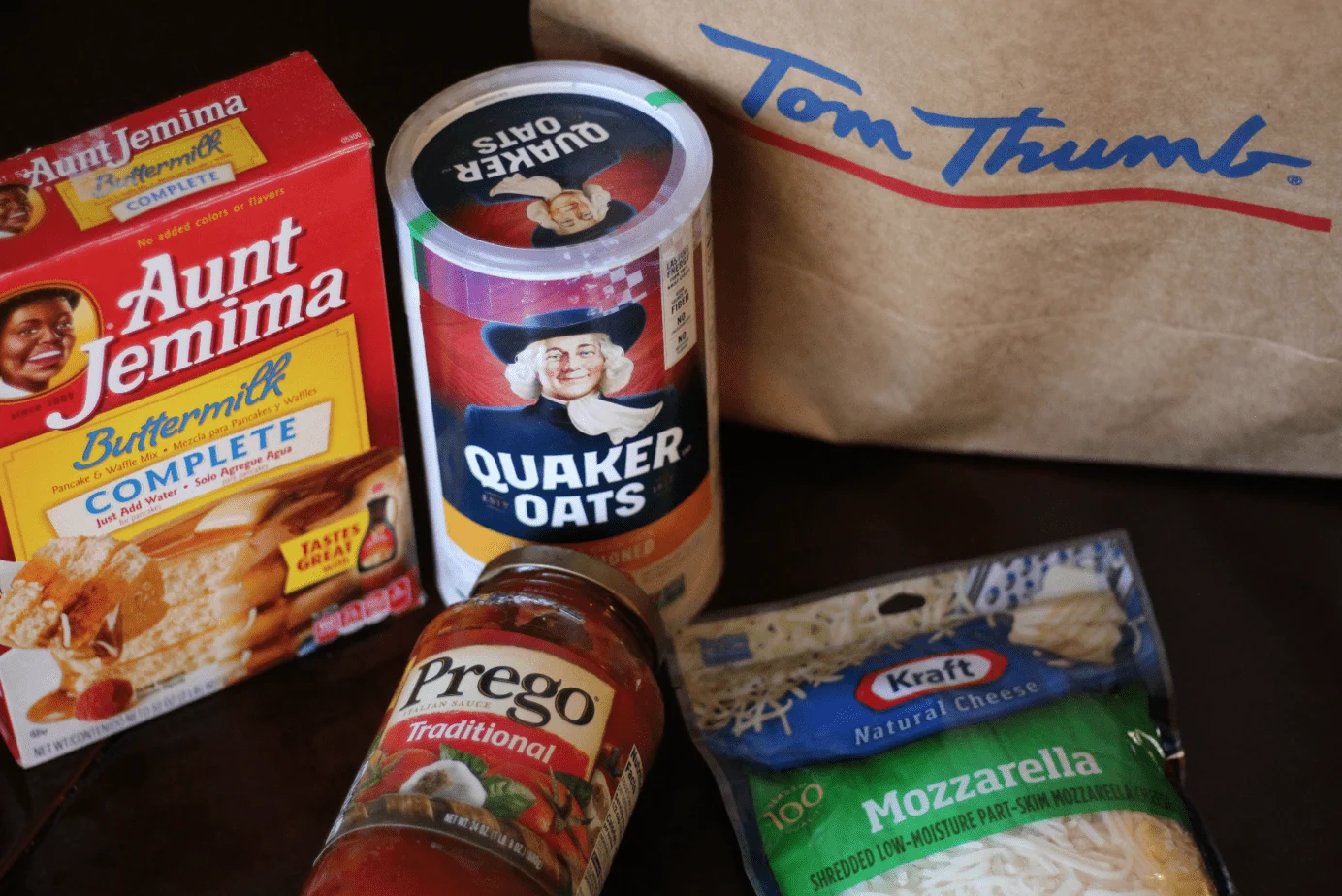 I have a few ideas to make shopping fun for the whole family. If I am organized, I will hand each of the three boys a list of things that we need. Their job is to look for them and cross them off as we find each product. The 5 year old needs a little more assistance as he is not fully reading yet, but his brothers are there to help. When given a task, they usually work together and the outcome is pretty great. Another idea is to have the kids draw the shopping list for him or each other, but that is for a day when we have LOTS of time!
Once all of the game pieces are affixed to the game board, we can hop online or on the Shop, Play, Win App (which you can easily download here) to enter or scan the online codes and see what we won. There are so many ways to win, and it is all from shopping for things that are already on our list. Throw in the savings that we get from using our free Tom Thumb loyalty card and Just for U deals and it really does add up to many big wins.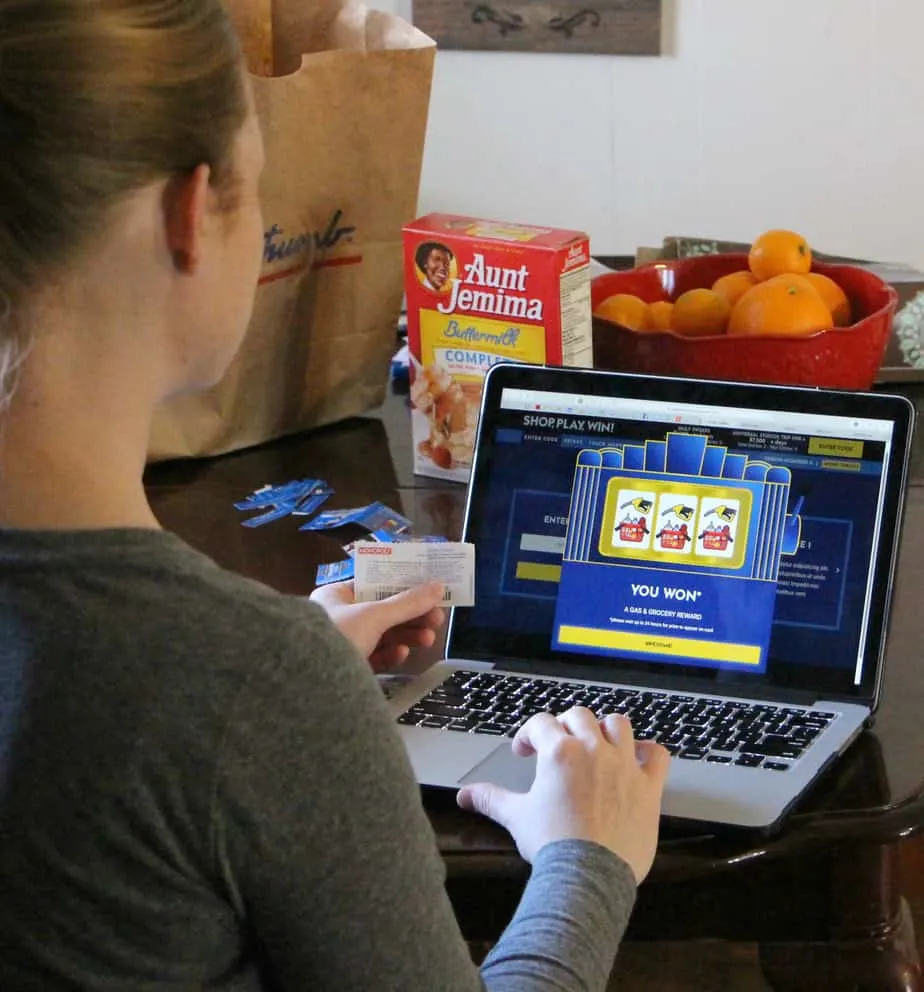 And guess what? My kids are actually eager to go shopping at Tom Thumb again so we can get more game tickets and see what kind of fun prizes that we might win. There are MANY things to be won, like Shutterfly and Starbucks items, gas or grocery rewards, and of course the big prizes! I also received a money saving coupon, which I can get excited about!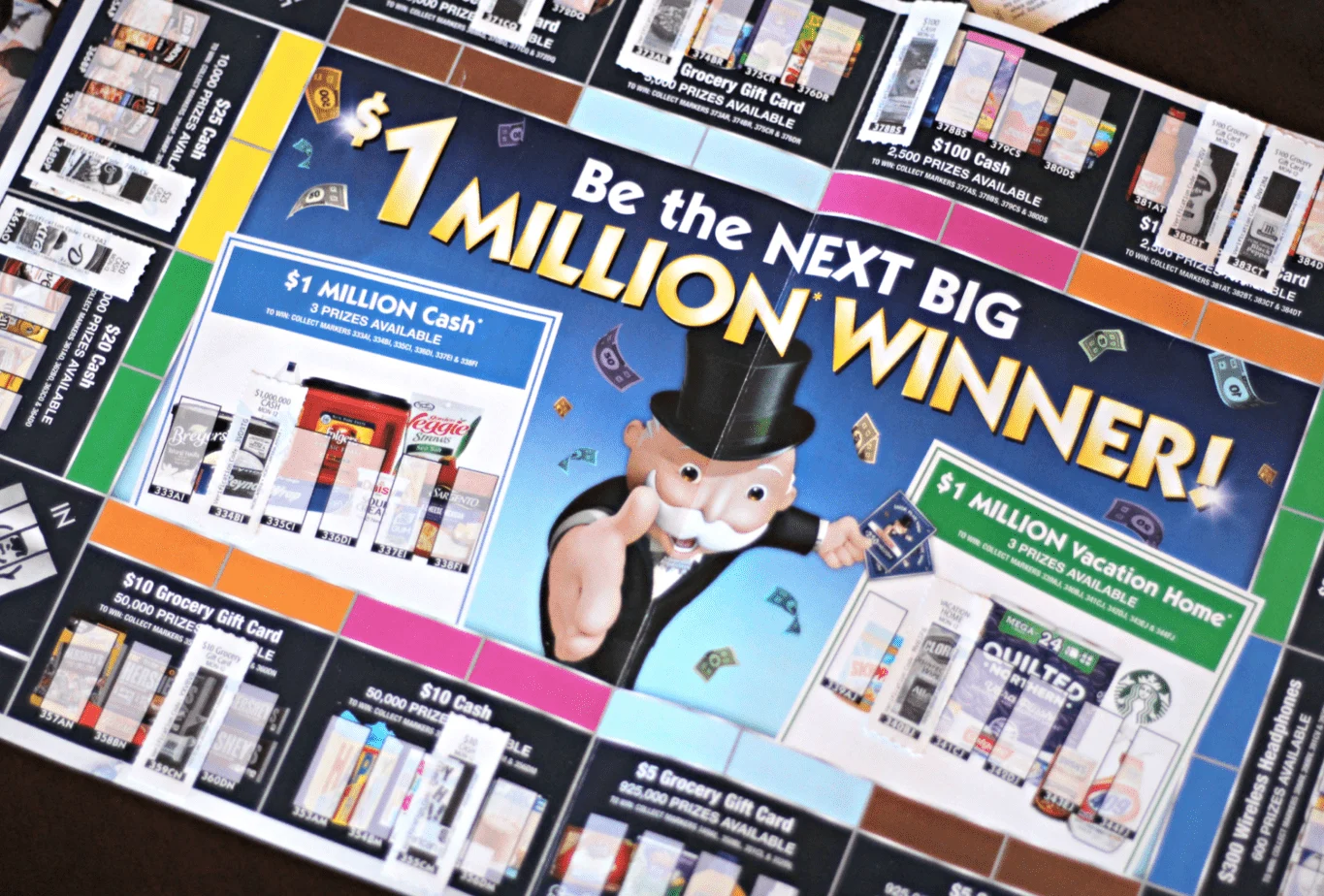 I encourage you to play the MONOPOLY Collect & Win Game at Tom Thumb. It really is a fun way to make grocery shopping even more exciting! And come back and tell me what you win! Visit www.ShopPlayWin.com to get started, and start collecting tickets in-store.