Scroll to the bottom to download and print your Father's Day printables! Dad and Grandpa Fact Sheets!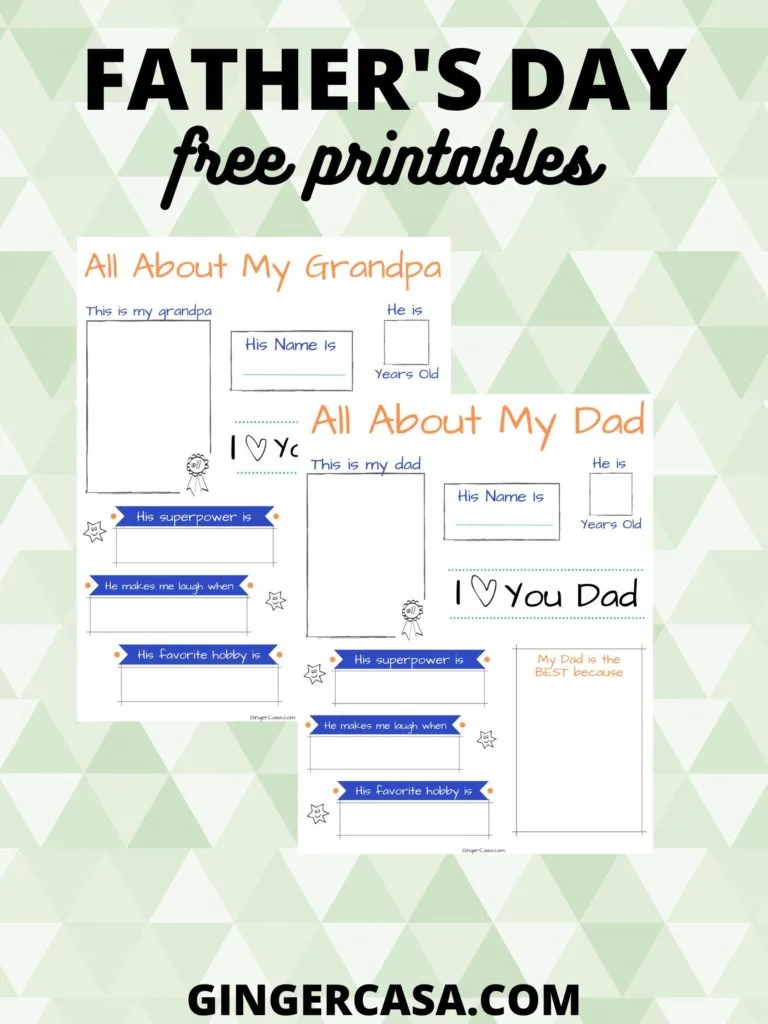 Father's Day is coming up soon, and it's time to think about fun, easy, low cost gifts to give Dad and Grandpa this year! I'm all about making memorable gifts that can be enjoyed and kept for years to come and these Father's Day printables – All About My Dad and All About My Grandpa are perfect for Father's Day!
Simply scroll to the bottom of this page, click on the page you wish to print, download and have your kid(s) fill the pages out! This would make a great school, church, or daycare Father's Day project, too! Just send this link to your families to print at home and complete. (Please don't print and distribute free printables such as this…that breaks copyright laws and hurts small bloggers like myself.)
Here's an awesome Father's Day gift idea >>> DIY Beard Oil.
Some of my favorite things are printables like this one. Whether it's for Mother's Day, my birthday, or any other day of the year, Moms and Dads truly want to hear what their kids are thinking and printables like these allow kids to be creative and clever! There is a spot for kids to draw Dad and Grandpa, write out his name and how old they think that he is, as well as write about their superpower, what they do that makes them laugh, favorite hobby, and why Dad and Grandpa are THE best!!
If you're looking for a meal that Dad will love for his big day…check out this Superhero Sandwich or Bacon Waffles for breakfast!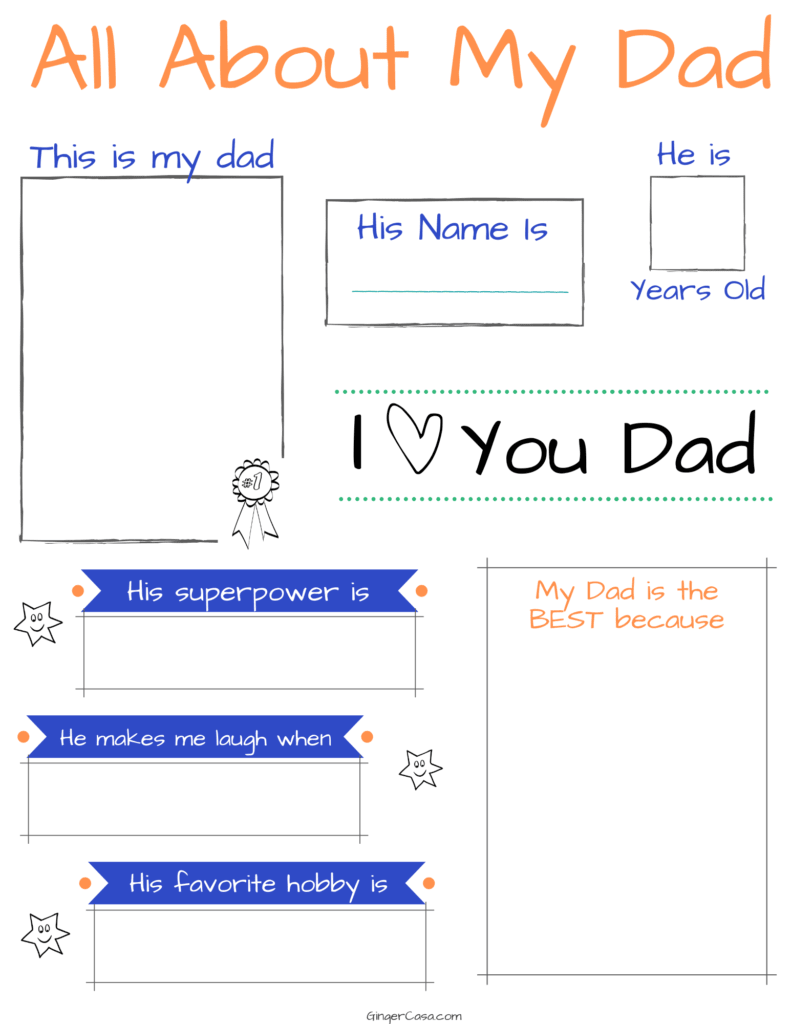 What is your favorite way to celebrate the dad in your life? I'd love to hear about your special traditions or favorite memories in the comments!
Other ideas for Father's Day: crafts for kids to make!