Recently there was a Graco Safety party in DFW to announce the awesome new Graco SnugRide Click Connect 40 carseat to a few bloggers. I was unable to attend the local #GracoSafety party like I had planned, but thanks to my sweet mother-in-law and blogger friend, Staci, from 7 on a Shoestring, we received this awesome Graco SnugRide Click Connect 40 carseat to review: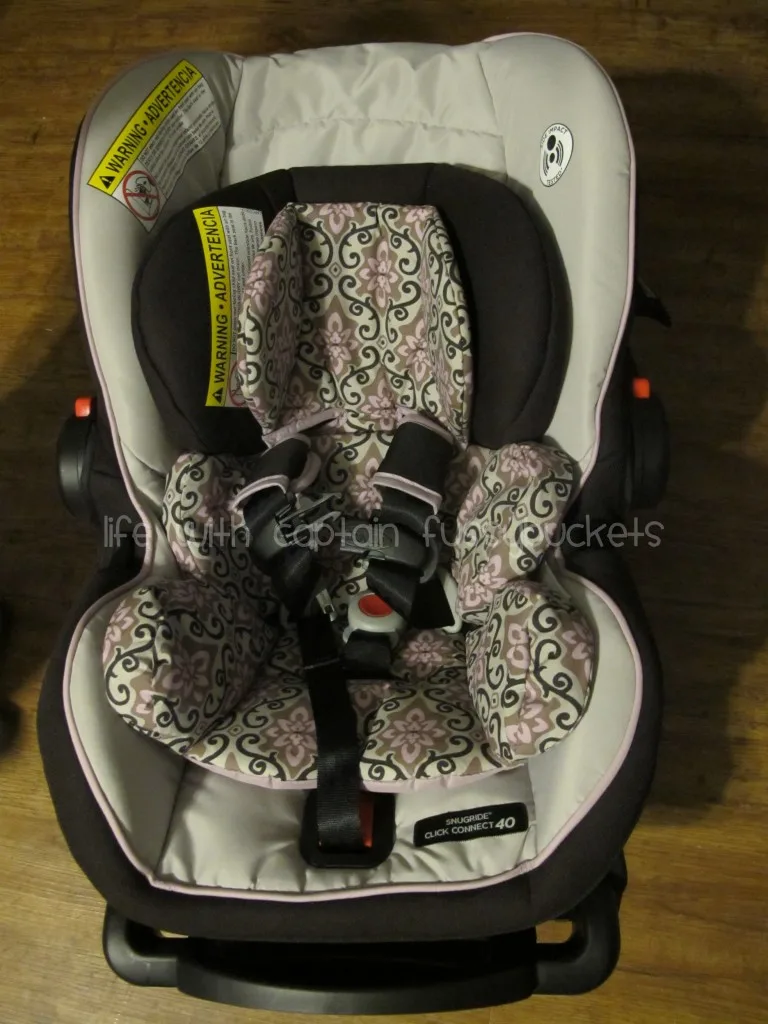 This is the only carseat that provides rear-facing protection for babies from birth to 2 years old. This carseat easily grows with babies from four pounds up to forty pounds and allows children to stay rear-facing longer, which is recommended by the American Academy of Pediatrics. The AAP says that babies are five times safer when rearfacing than forward facing in a carseat until at least age 2.
The boys had a great time snapping in their "Baby" properly: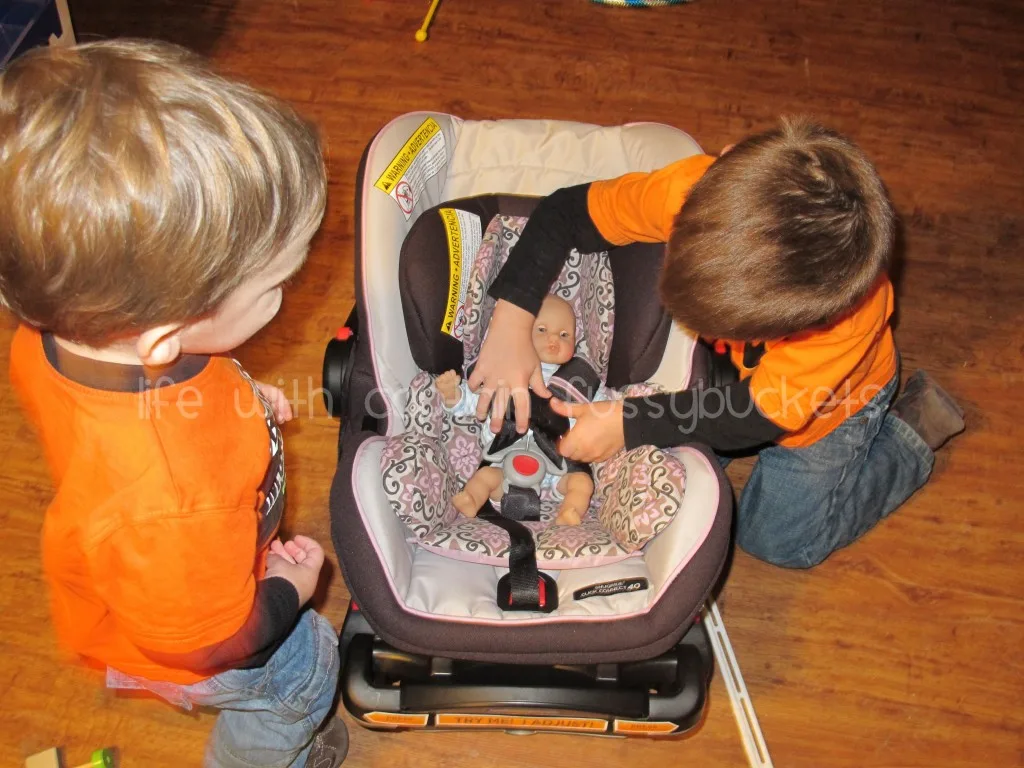 I was curious as to the height limit of the carseat, and I quickly found it in the owner's manual. Kids MUST be 35 inches or less in height, as well as weigh between 4 and 40 pounds.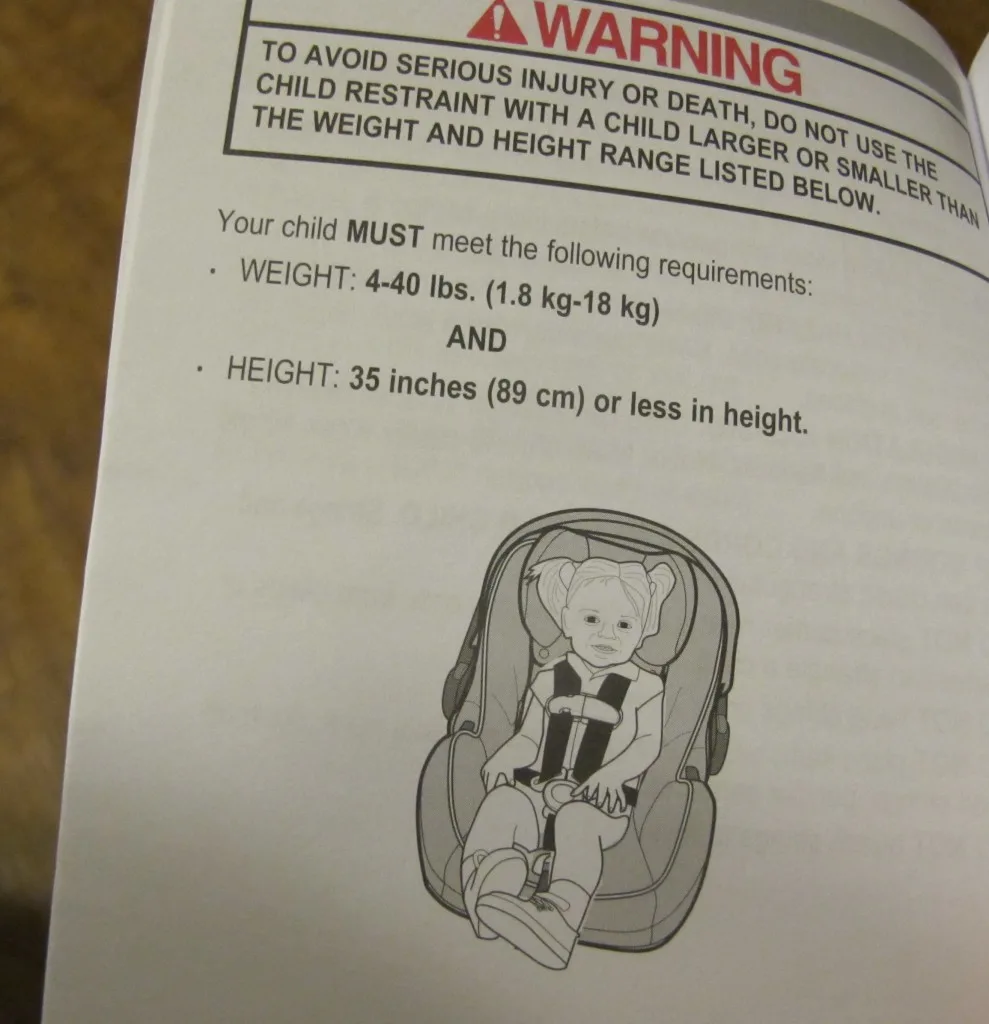 My favorite part of the SnugRide Click Connect 40 is the head support height adjustment. As Baby grows, simply raise the head support. It's super easy to do and you don't have to worry about taking out straps and such.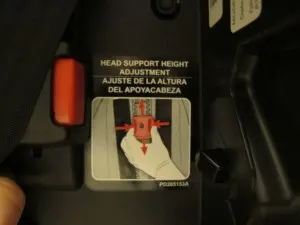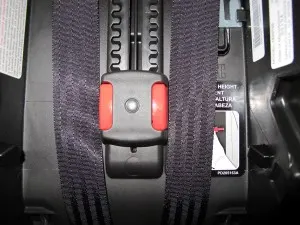 The carseat base is fairly simple to install, as well. I just follow the easy directions in the manual and secured the base in with the seatbelt: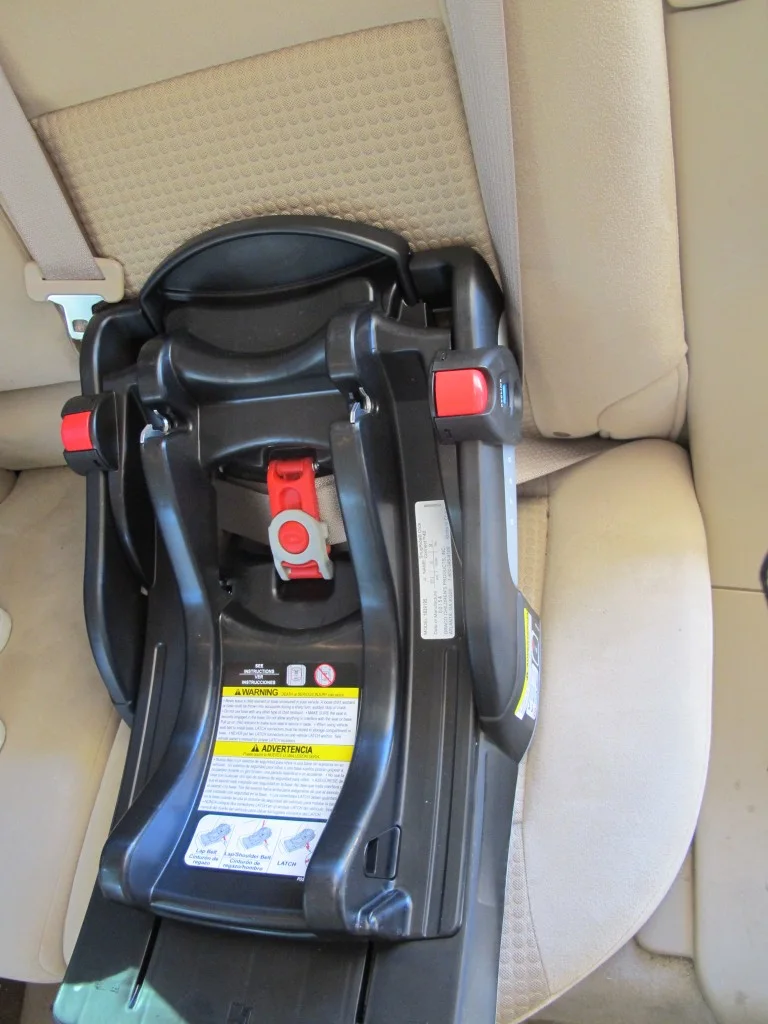 I didn't get a picture, but the front of the base has a slide out "tray" where your child can place his or her feet and keep your seat clean. I thought this was a great idea, as Baby D always gets dirt on his seat!
This is what the carseat looks like, installed with the base, on it's maximum height head support setting: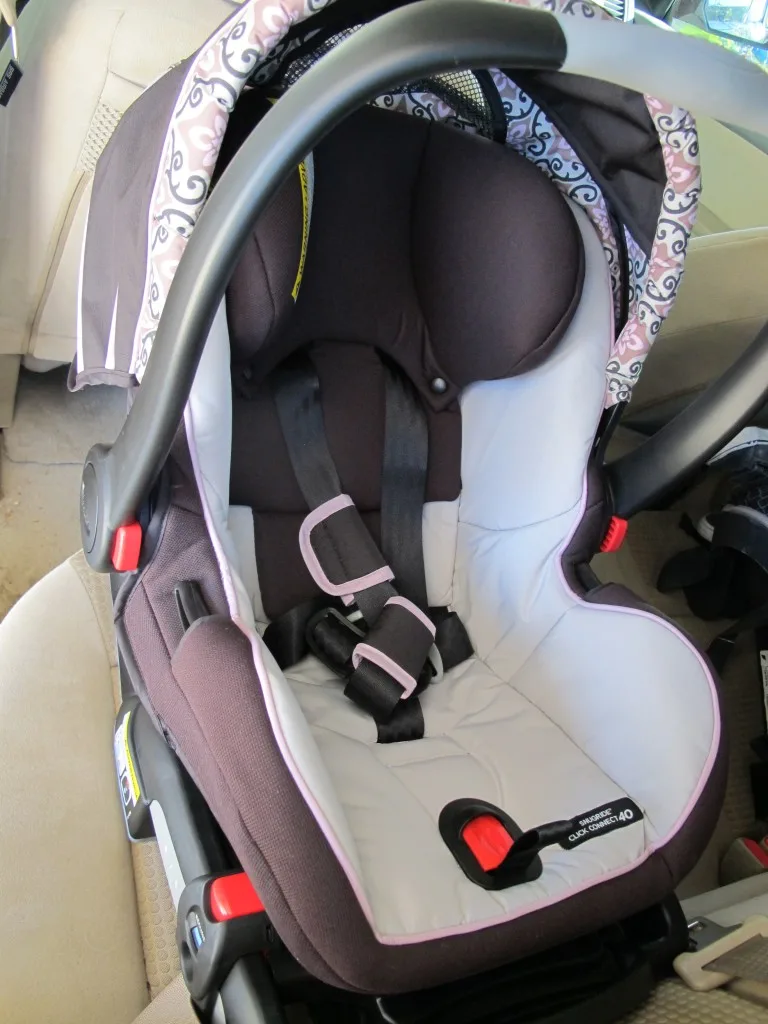 It is very roomy! Baby D, however, refused to sit in it when I was taking pictures, so I can't actually show you that he fits in it, but he does! I will say that he has a big head (no really, he does!) for his age, as big heads run in our family, so he isn't as comfortable in this seat as your average 22 month old, I'm fairly certain. I do feel comfortable putting him in this seat and know he would be safe and secure! However, this particular carseat is going to our precious little niece who is making her appearance by the end of the year, hopefully!
I also LOVE how this Graco carseat clicks in with any Graco stroller. So if you already have one, like I do, all you have to do is click the seat in and you're good to go!
The carseat we received was the Mena print and the other option is Moonstruck: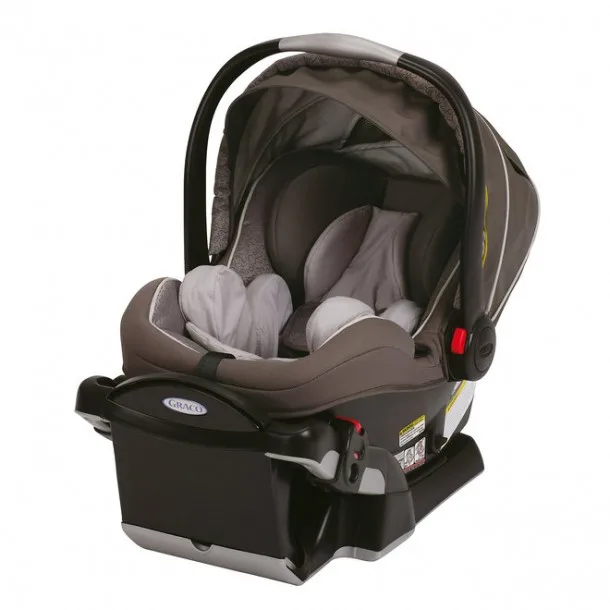 The Graco SnugRide® Click Connect™ 40 – the first and only newborn to two-year infant car seat that actually grows with your baby from four pounds all the way up to 40 pounds. The car seat is designed for a parent on the go. The infant car seat can be easily removed from the base and used as a carrier when the infant is small, providing portability and convenience so you can easily move your infant in and out of the car without disturbing them.
The American Academy of Pediatrics recently made the recommendation to keep all children in rear-facing car seats until the age of 2. Graco set out to make this product so parents can keep infants rear facing longer while still keeping them comfortable.
To learn more about the Graco SnugRide Click Connect 40 carseat, visit GracoSafety.com. This carseat can be found at Babies R Us or Toys R Us for $219.99.
Connect with Graco on Facebook and Twitter for more information on this and other Graco products!
This is a sponsored post written by me on behalf of Graco. The opinions and text are all mine.