This Beard Boss post is part of a social shopper marketing insight campaign with Weave Made Media® & Remington, but all opinions are my own. How To Help Hubby Save Time In The Morning And Be A Beard Boss
Waking up and getting ready for work is hard for most adults. Late nights, kids waking in the night, noisy birds that love to tweet at the first hint of sunlight…all of these things disrupt our sleep and make getting out of bed and starting the day rough. I know…adulting is hard! Here's how to help hubby save time in the morning!
I noticed that some days Hubby needed a little extra help to get his day started. Keeping the facial hair trimmed and looking good is apparently a big deal and can take awhile without the proper tools. The Remington Beard Boss Perfecter Stubble and Detail Kit is available at Walmart and on Walmart.com.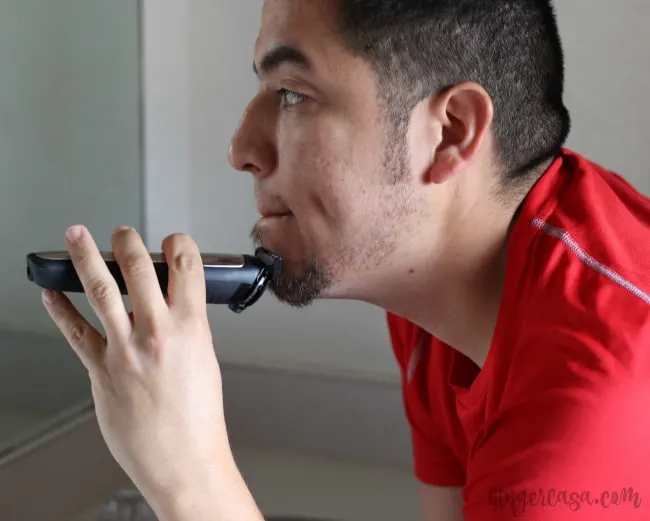 The Beard Boss Perfecter is 100% waterproof, so hubby can use it in the shower or by the sink and not worry about getting water on it. It has many uses and would make a great gift Father's Day or birthdays!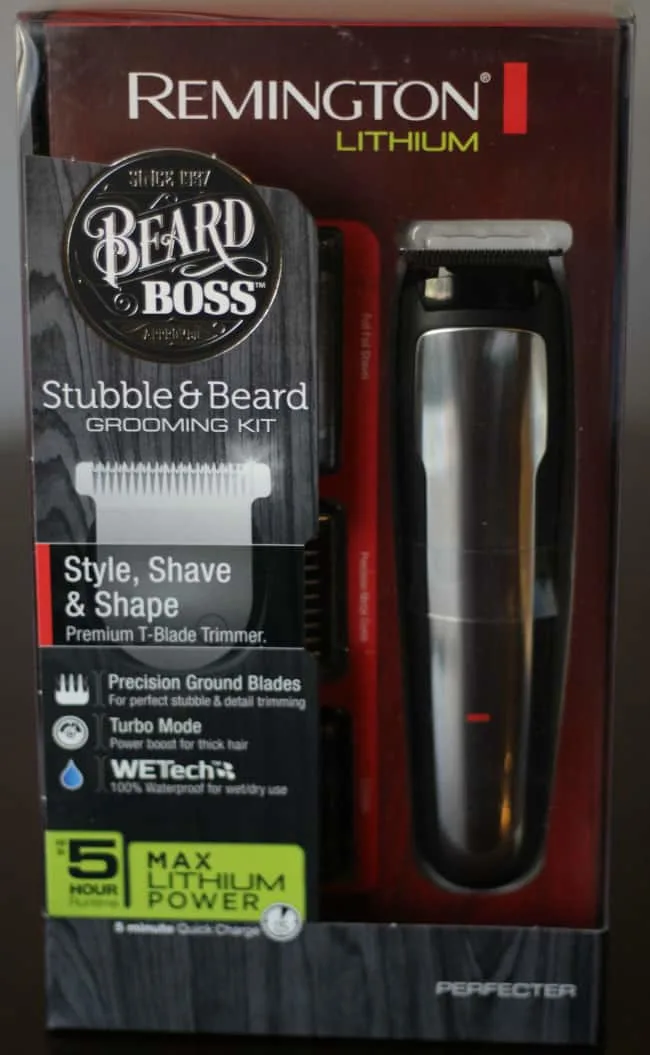 The precision metal comb is a great piece of the Perfecter so your man doesn't have to switch the guards as he is shaving/trimming his facial hair. You can lock in the length you want and zip around facial hair quickly. And while hubby doesn't have a full beard, the Perfecter can totally tackle any length of facial hair.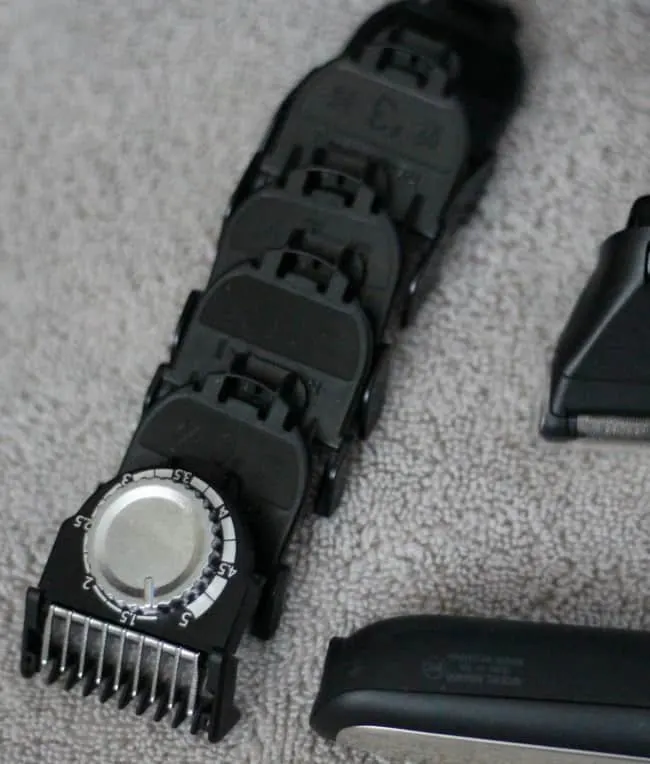 The premium T-Blade provides ultra close trimming and pinpoint precision and control for perfect stubble and crisp, clean edges. That way, he can shape and make it look perfect in less time.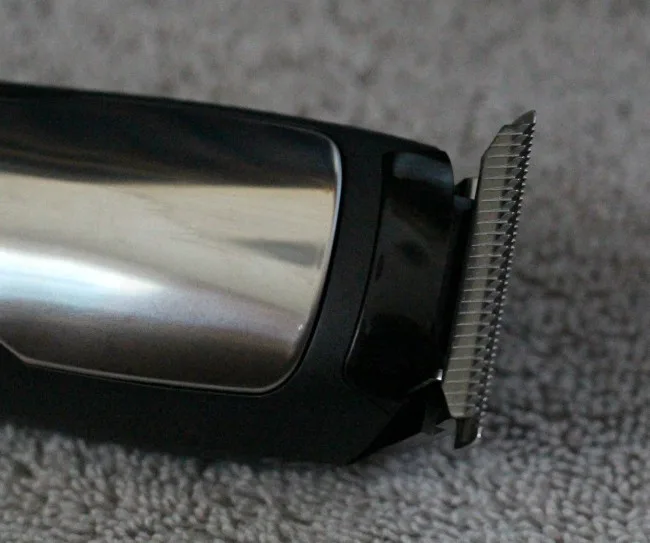 Hubby loves that the Perfecter was easy to set up and use. The lithium battery gives 5 hours of cordless run time, allowing for months of trimming before actually having to charge, which allows us all to save time in the morning!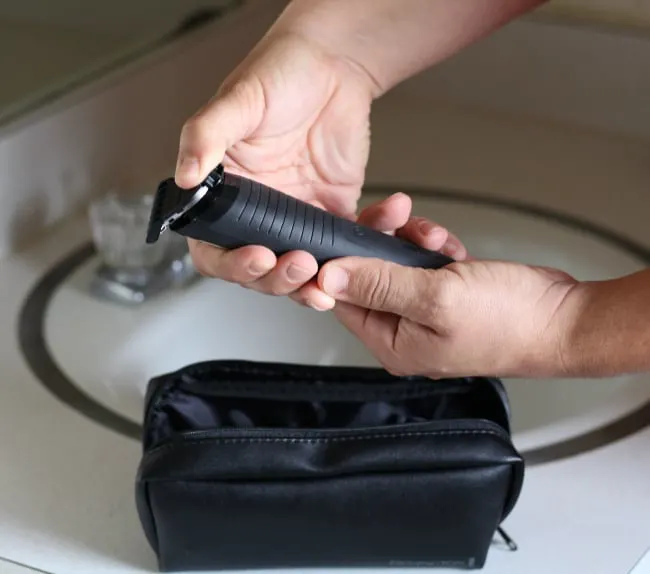 Hubby's mornings are a lot more productive and he has more time to spend with the boys before they go to school because of the Perfecter.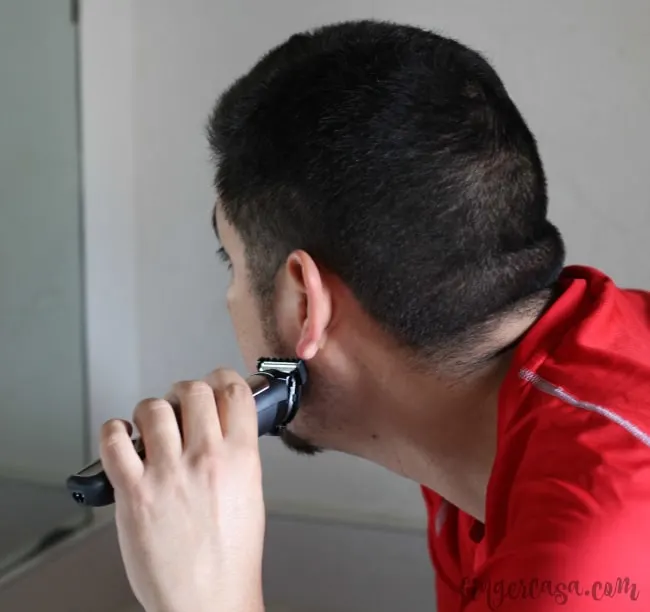 Oh and I did I mention that his facial hair is tamed and his face is much more kissable … because the Perfecter is actually fun to use and he can trim everything up quickly!