This post has been brought to you by Little Pim. All opinions are mine.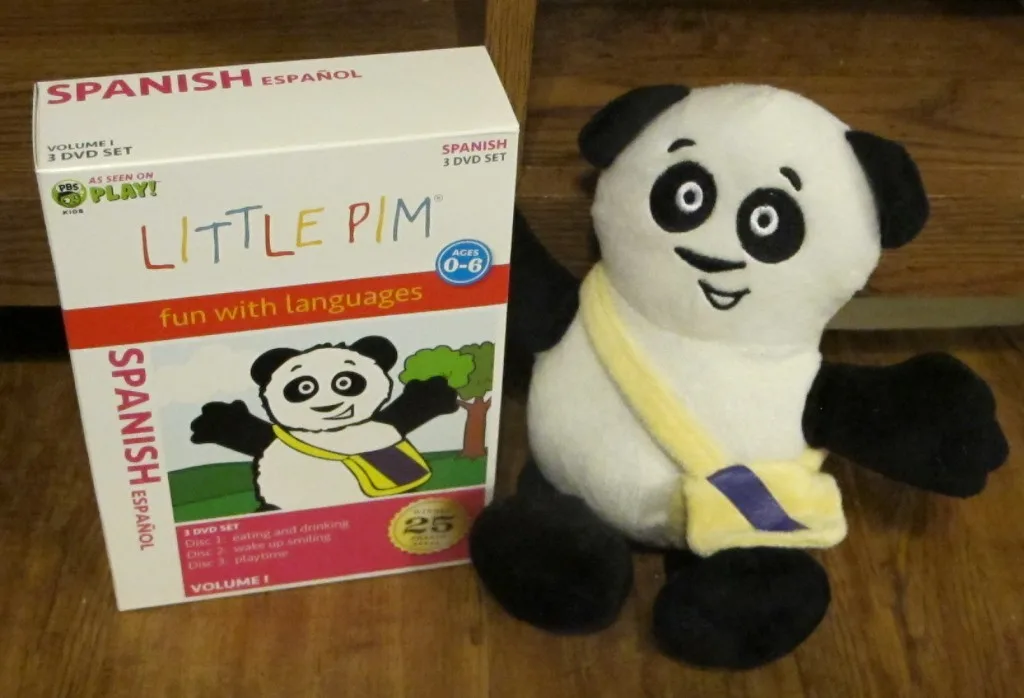 The boys are of both Argentine and Mexican descent, and their grandparents and many of our relatives speak Spanish. Hubby can hold his own in a conversation in Spanish, but isn't fluent, but he really wishes that he was. We have talked about how we want the boys to learn Spanish and be comfortable speaking Spanish with our relatives, but they have yet to learn much. That's why I was excited to review Little Pim's Spanish learning DVDs.
We were sent the Spanish Discovery Set, which includes three DVDs, a poster, and an adorable plush Little Pim. The DVDs are an introduction to Spanish in a simple way for young learners. Each video contains seven episodes that are broken up into five minute intervals, perfect for little ones and their short attention spans.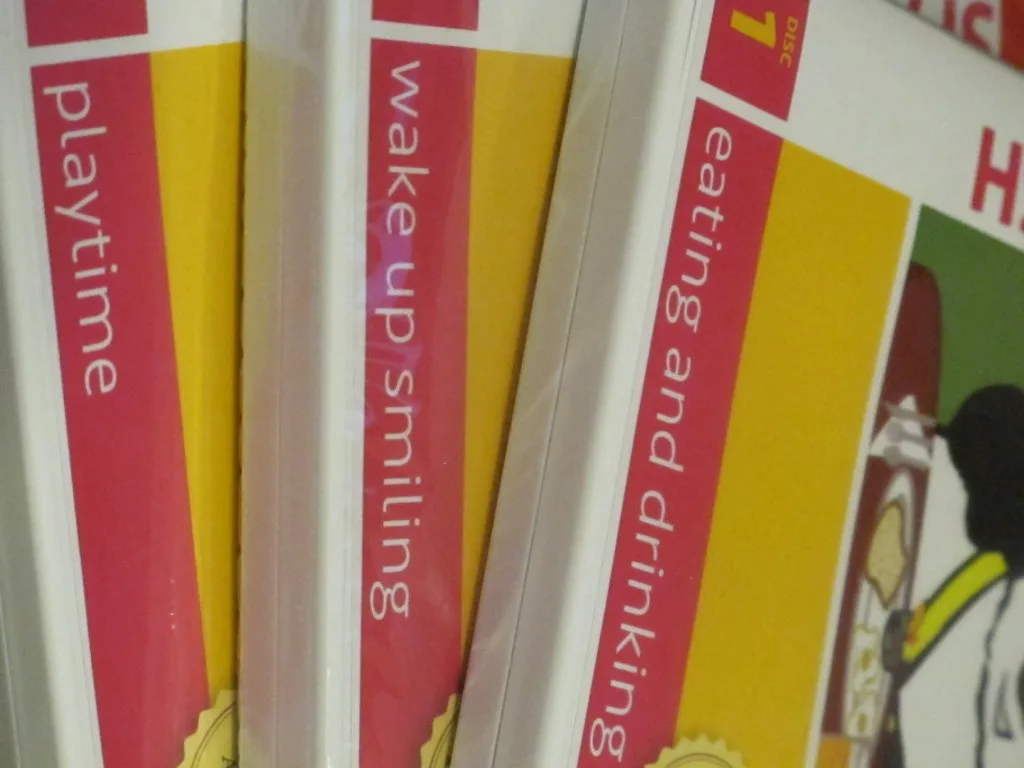 The boys have enjoyed watching the Little Pim Spanish DVDs and love practicing the new words they learn. The Discovery Set won't make them fluent in Spanish, but it's a great start!
We love how the DVDs use scenes from everyday, familiar life and add the written words as they are spoken: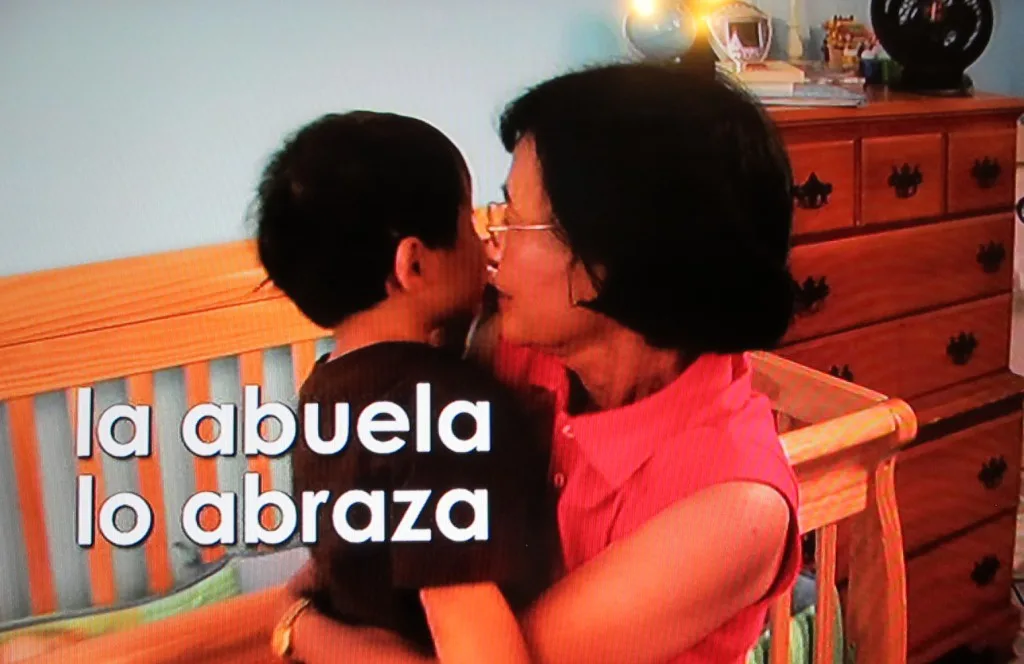 It helps the boys to see and hear new Spanish words at the same time: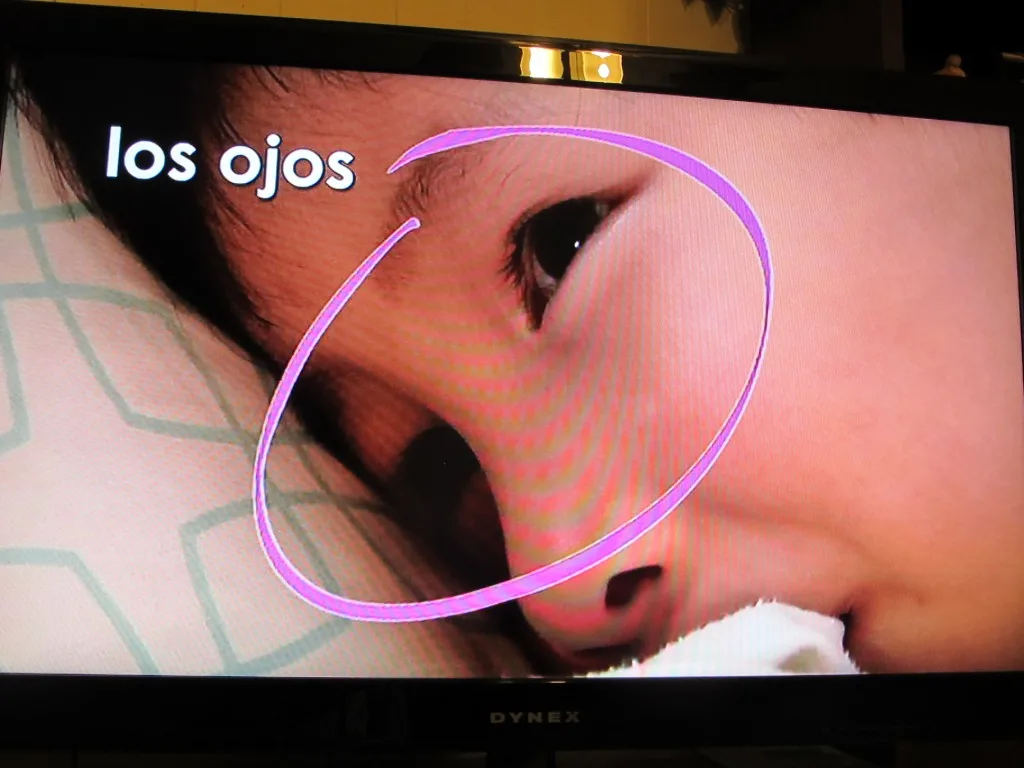 There are many options to choose from on the Little Pim website. The Complete Set, Immersion Set, and even flash cards and a Teacher Version are available to get your little one speaking in another language. If you are wanting to teach your kids a different language, there are 11 to choose from!