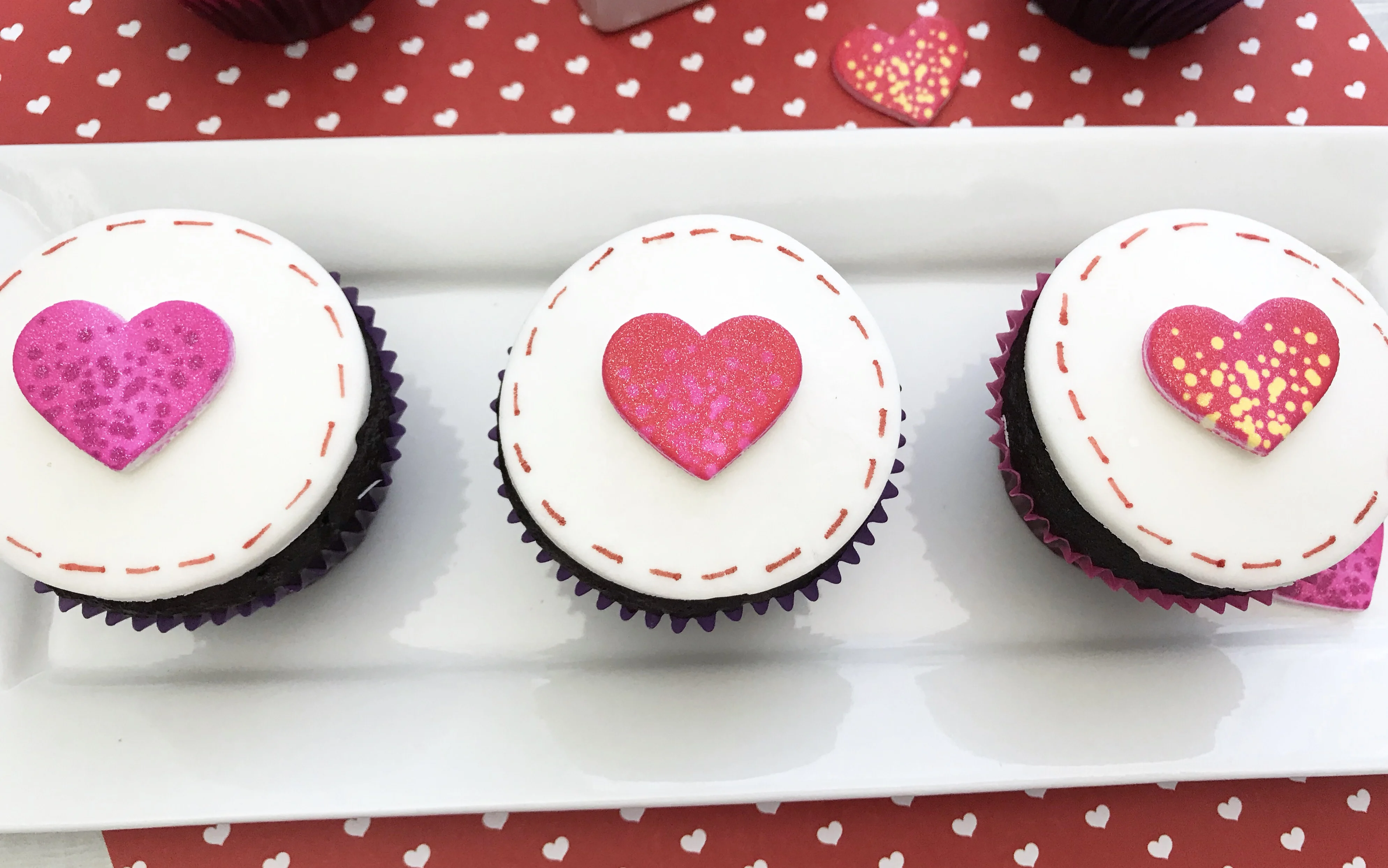 So the time has come and you are asked to bring Valentine's Day cupcakes to your child's class party or event. Maybe you tried to sign up for plates and napkins, but you were too late. (ha!) So what do you do when you want a cute, easy cupcake recipe for Valentine's Day? This is it!
These cupcakes whip up pretty quickly and they can be made with little ones for a little bonding time with the kids.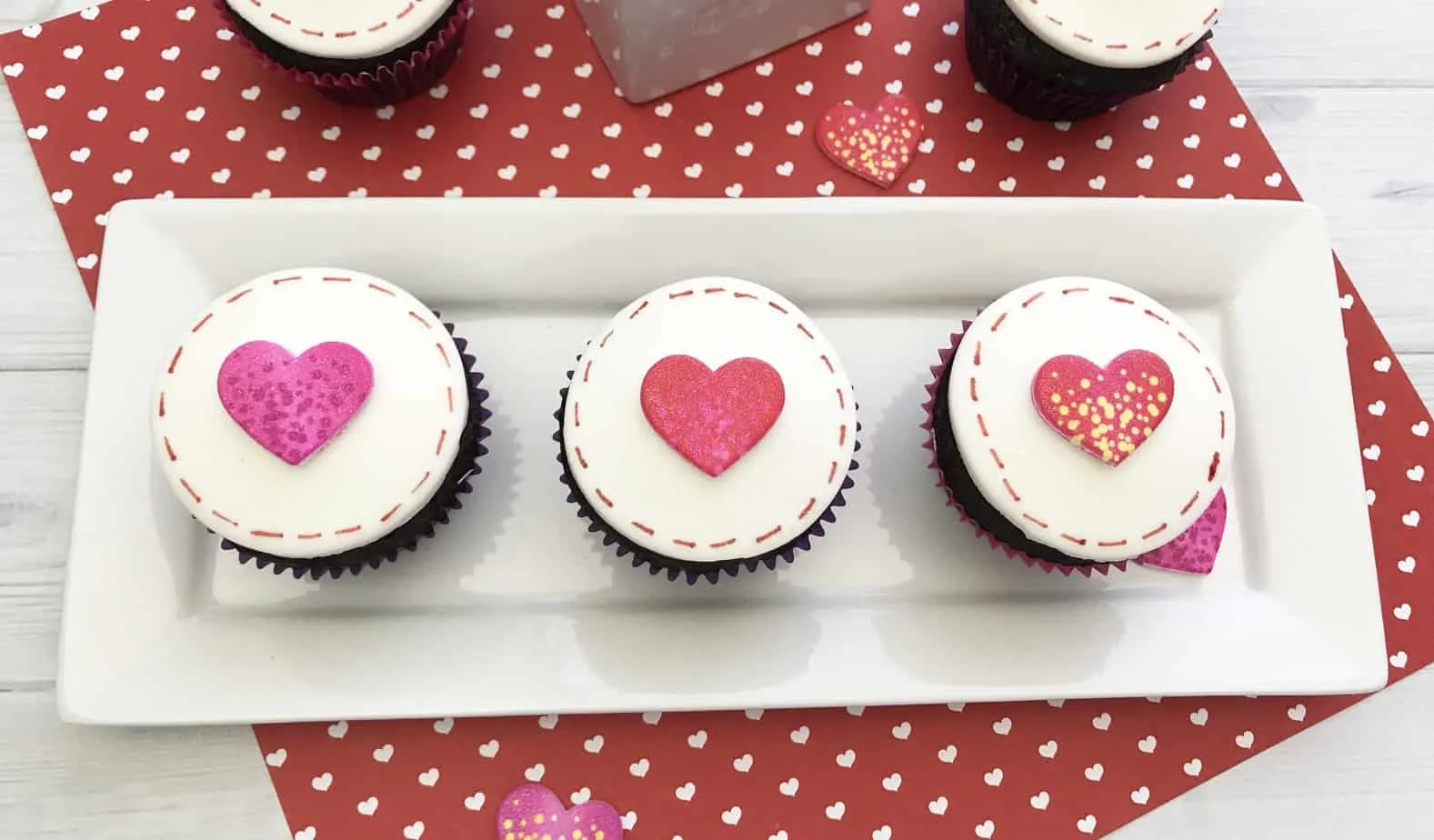 You can go all out and add each child's name to the fondant or stick with the heart and "stitching," but whatever you decide, these heart cupcakes will definitely be the hit of the party! If you are the room mom, these cupcakes plus these kid-friendly Valentine's Day activities will make the party complete.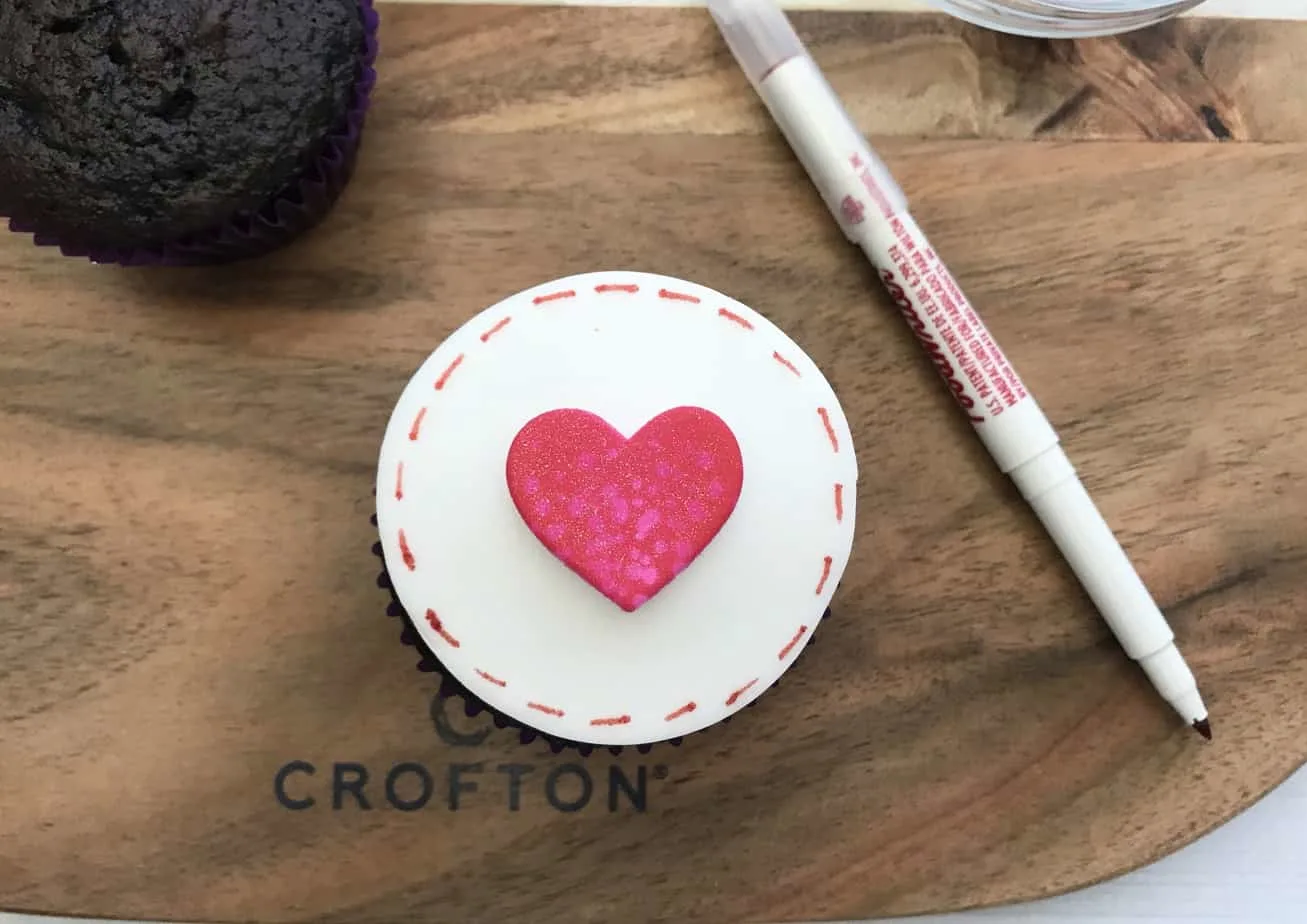 The Wilton fondant, markers, and cutter all make this baking project a breeze! Add on some cute candy hearts and they're done!
Cutting the fondant is super easy, and this is where the kids can help!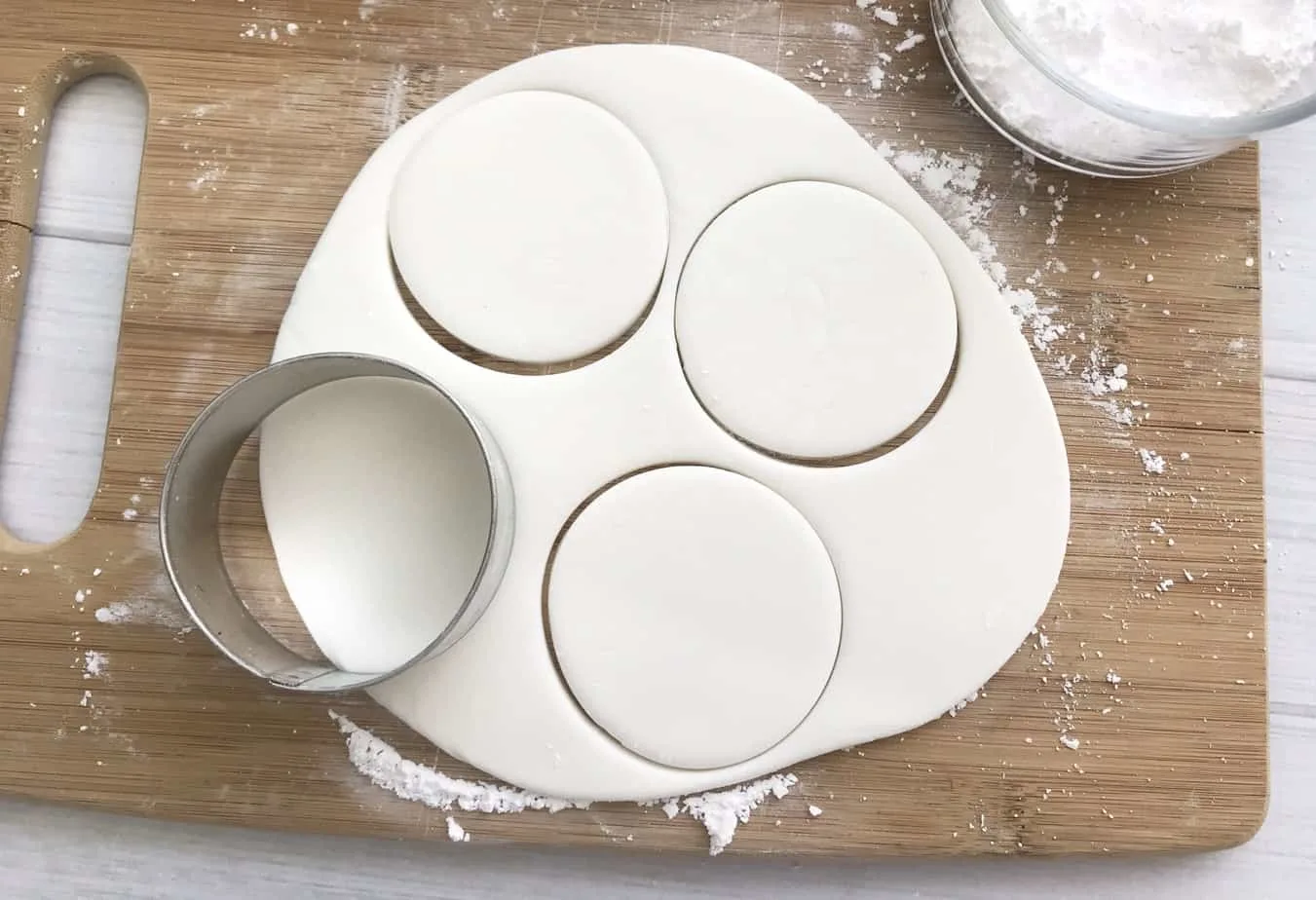 Scroll down for complete recipe.
The simple chocolate cupcake recipe is quick to make. You can even premake a batch of cupcakes and store them in the freezer or refrigerator if you want to bake one day and decorate the next day!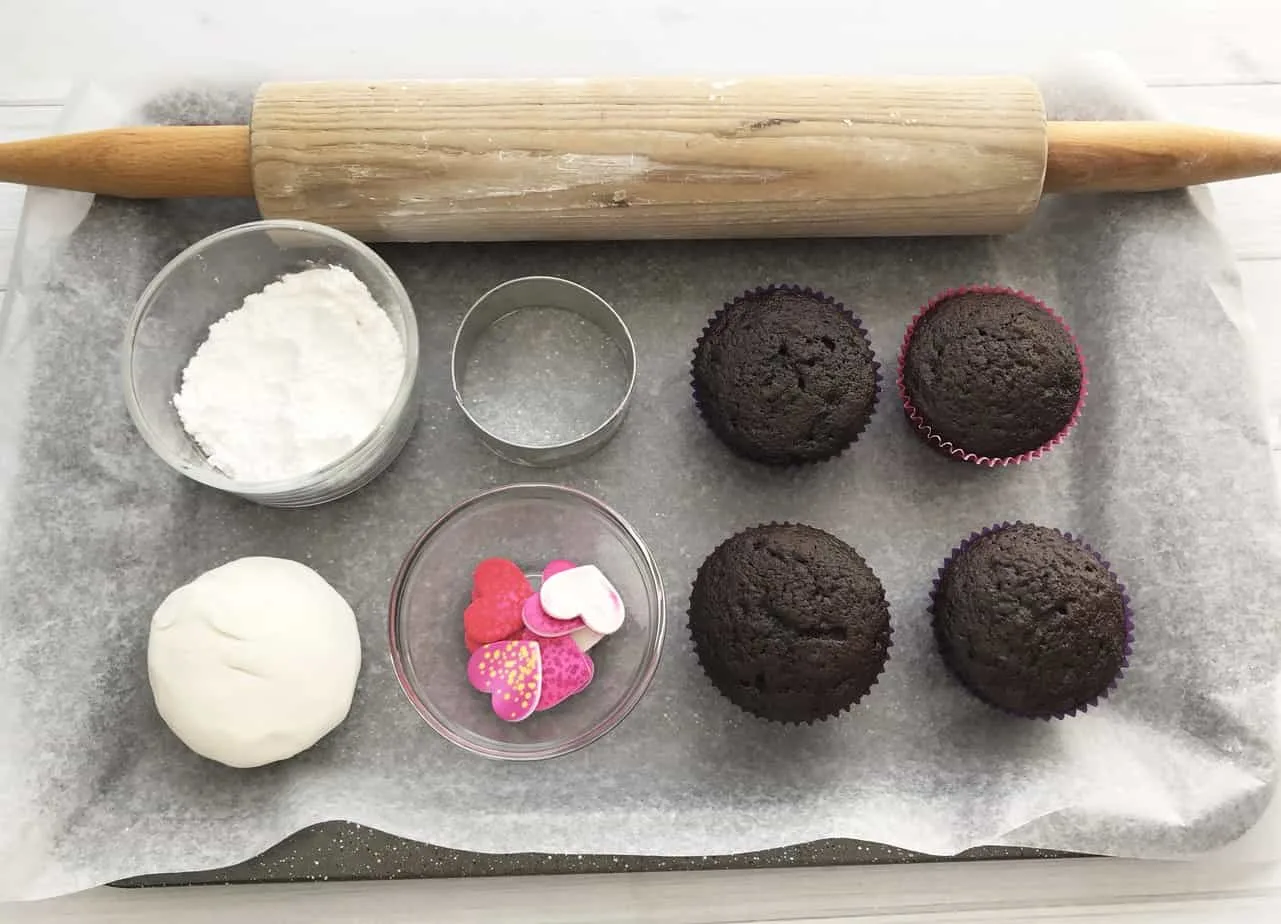 What I love the most about fondant is that it's not super messy, but still tastes delicious and looks fancy!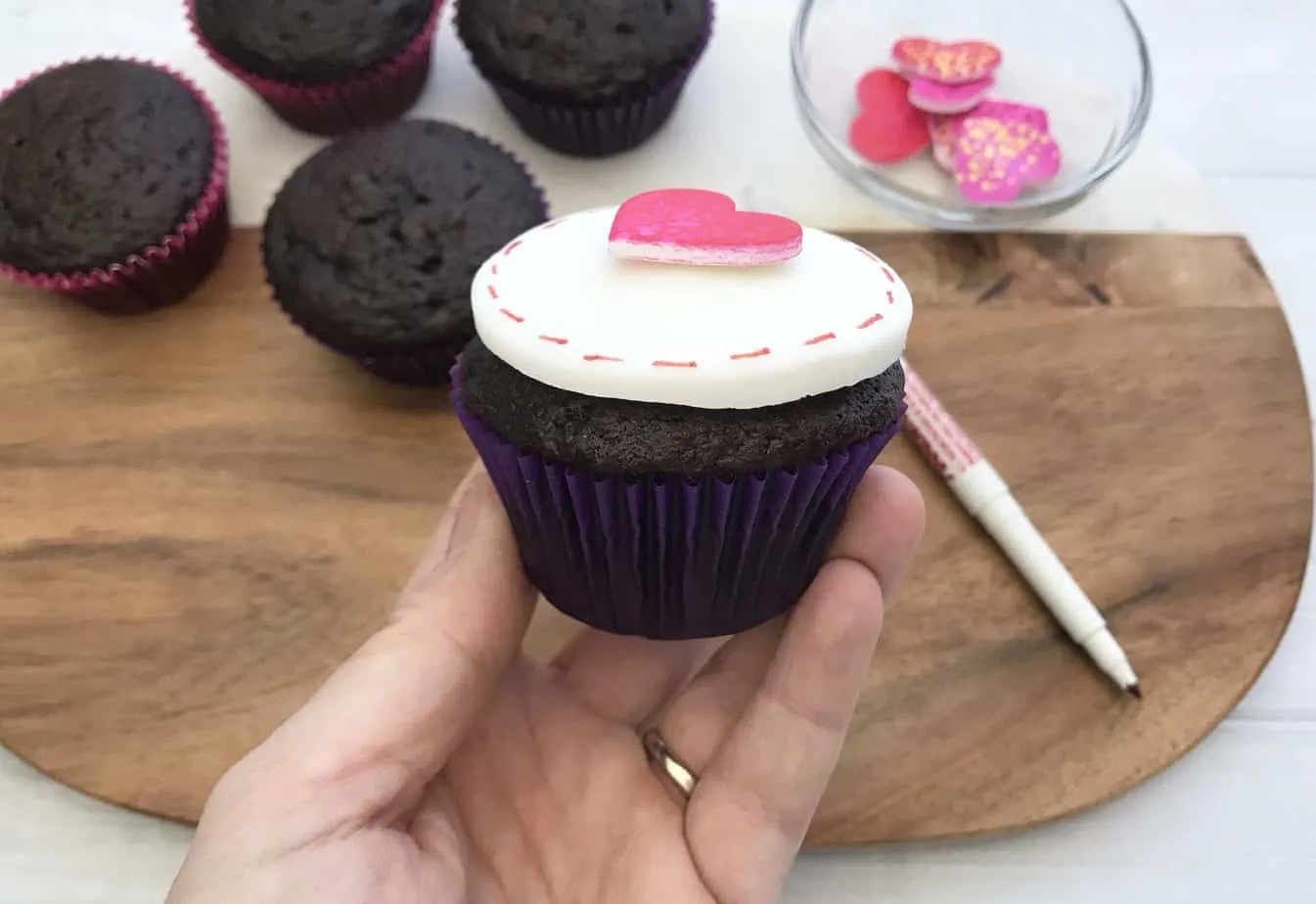 You can add just about any heart candy that you can find, or you could make your own with heart cutters and colored fondant. And if hearts aren't your thing, you could sub out letters or animals, if you are looking for something for a different theme other than Valentine's Day cupcakes.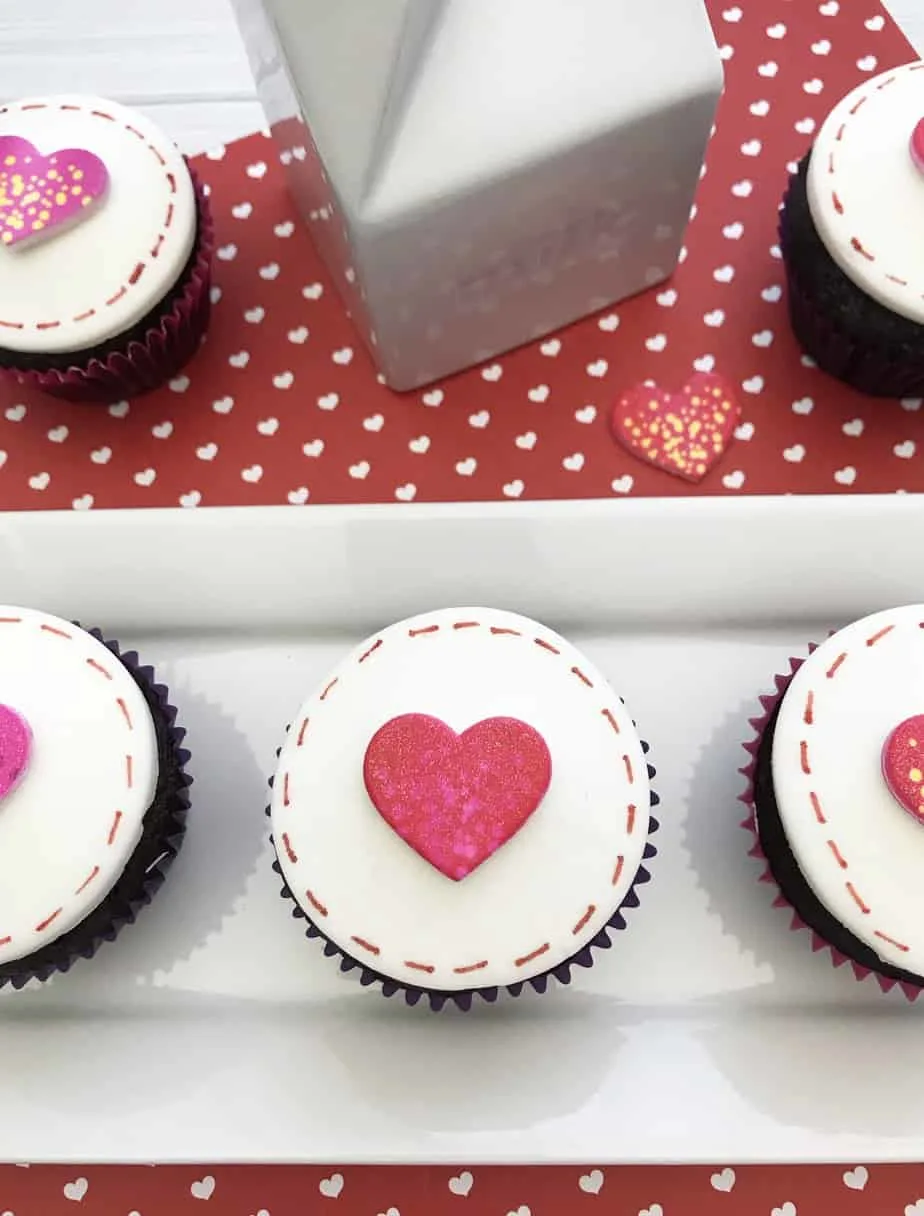 Where will you take these adorable Valentine's Cupcakes this year?