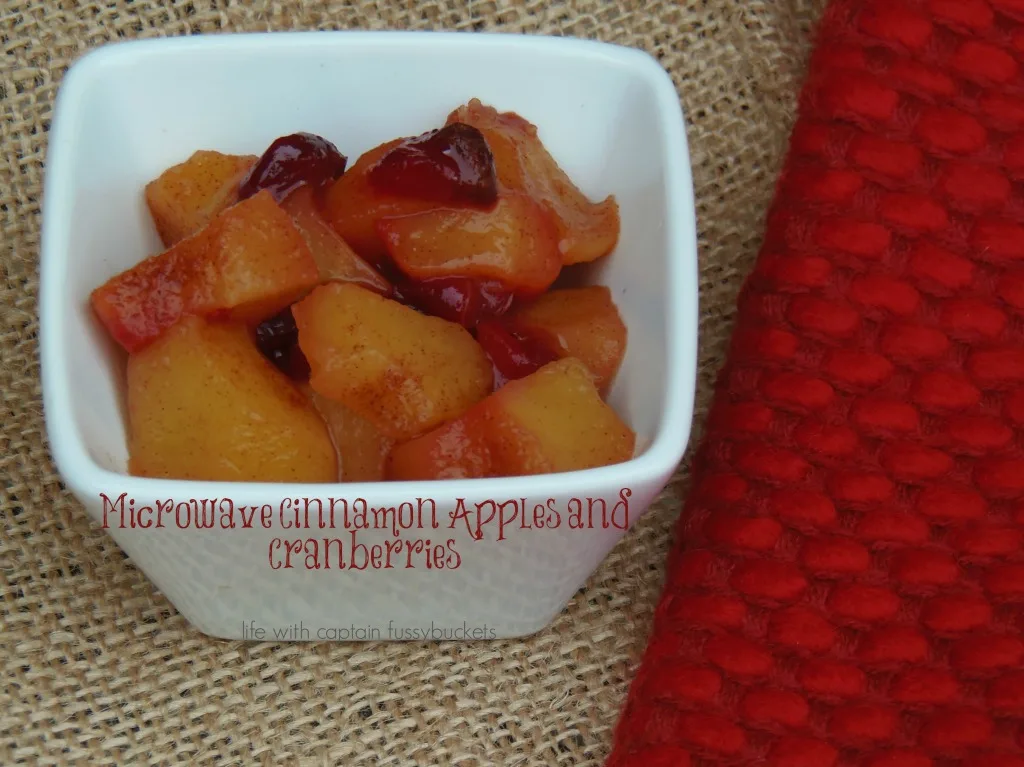 Whenever the boys need a quick snack, my go to is always fruit. They love it and it's quick, easy, and healthy. Sometimes they want more of a dessert, but I don't want to whip up a big batch of cookies. Microwave cinnamon apples is usually what I make for them, and all three of them devour it! With the holidays here and cranberries in the stores, I wanted to try out a new spin on our old favorite.
Ingredients for one serving:
one apple (I usually use Gala or Fuji)

4-6 cranberries

1/8 tsp cinnamon

1/2 tsp honey, sugar, or maple syrup
Directions:
Peel, core, and cut apple into cubes.

Sprinkle cinnamon and your choice of sweetener on top of cubed apple and cranberries in a microwave safe bowl.

Cover with a glass plate or microwave safe lid.

Microwave for 3 minutes, or until apples and cranberries are tender.

Serve by itself or with ice cream or homemade coconut whipped cream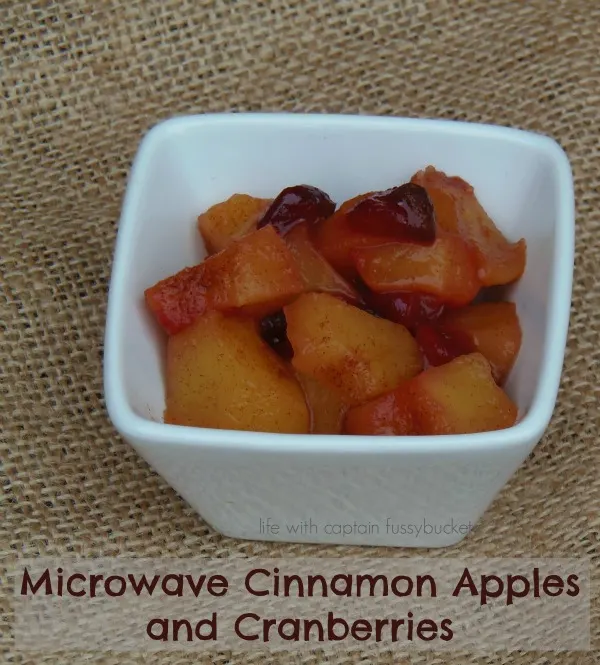 This treat is great for after school, after dinner, or even while cozied up by the fire, watching a Christmas movie with your family. Everyone will feel special and festive with this dessert!
*Cranberries are so versatile and can be used in any sweet or savory recipe, but are very tart, so you will want to adjust ingredients accordingly when adding cranberries to a recipe. Fresh cranberries are very different than dried cranberries because dried cranberries are usually sweetened. When adding dried cranberries to a recipe, you don't want to add too much additional sweetener.