This mini layered chocolates shop has been compensated. All opinions are mine alone.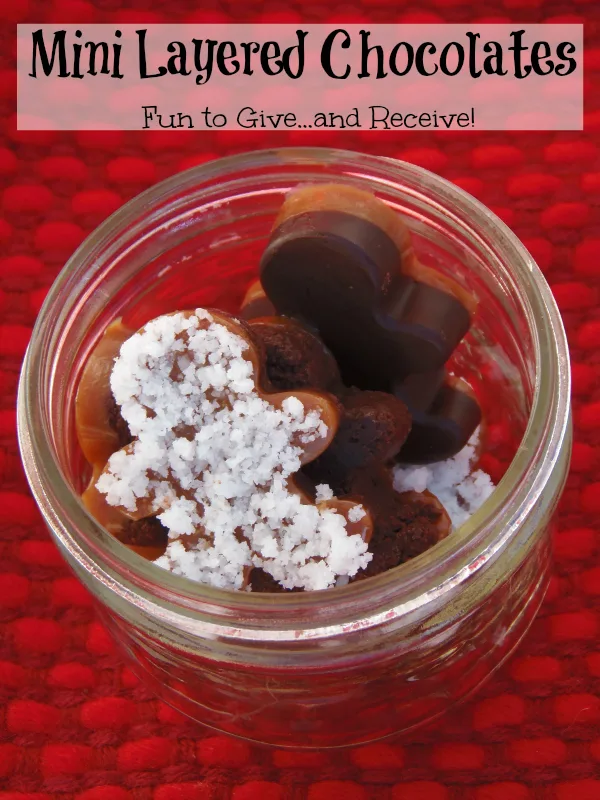 Every Christmas, I like to give homemade gifts to neighbors, teachers, and friends. I do not like to give the traditional gifts like fruit cake and dipped pretzels, although they are delicious. I just don't want to risk giving something that they have already received. I personally love bite sized mini foods, so I thought about making these yummy mini layered chocolates for gifts this year. I really had a blast making them, as you can individualize each piece and make them all different. Plus, it is a great way to save money when you need to buy gifts for a lot of people and homemade gifts are always enjoyed!
The ingredients I needed for the chocolate candy were Baker's semi-sweet and baking chocolate, angel flake sweetened coconut, caramel bits, pretzel sticks, sugar, and I already had the silicon baking mold with the gingerbread men at home.
I wanted to make the coconut more of a "butter" so I put it in the food processor for about five minutes until it had a smoother consistency.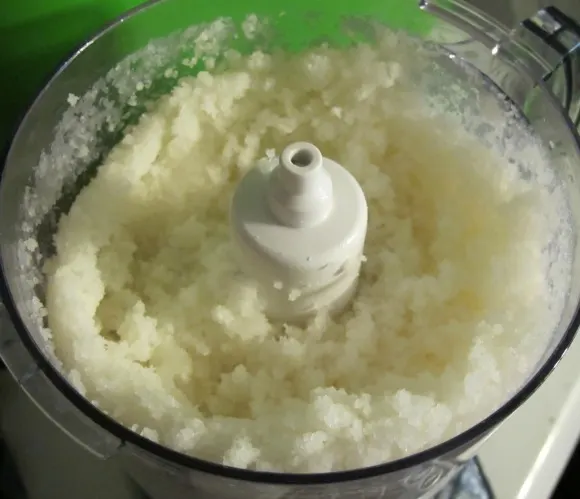 Then, I followed the directions on the baking chocolate for melting it in the microwave. I melted 1 1/2 bars (not squares, but entire bars) of semi-sweet baking chocolate and stirred, then added 1/3 cup of the coconut that I had pureed in the food processor, along with 1/4 cup of sugar and mixed well. This mix was brownie-ish and oh so yummy! I spooned about 1/2 – 1 tsp of the mix in each mold and pressed it down. To harden it a bit, I popped it in the fridge for about 20 minutes.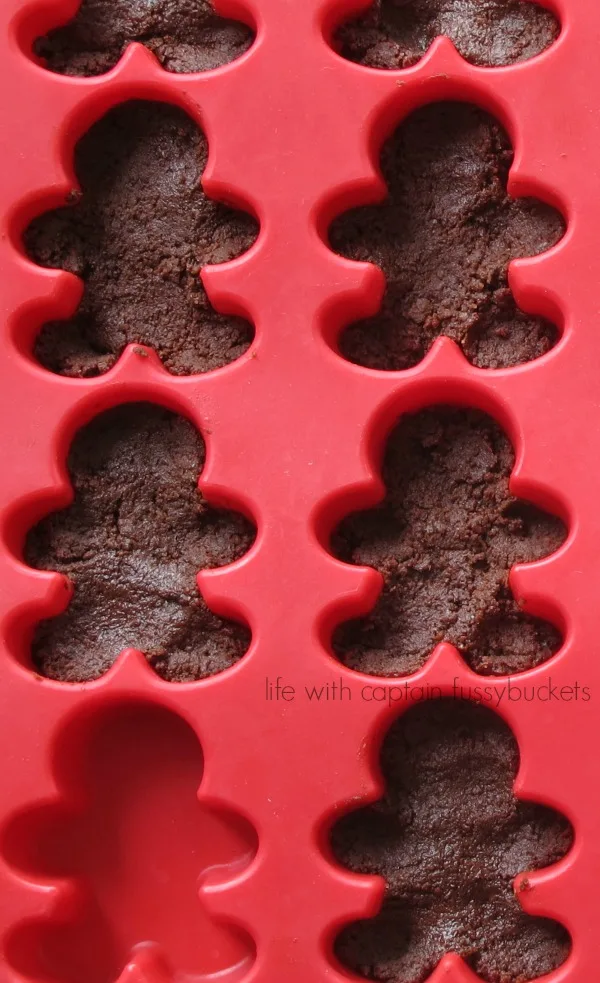 After that, I melted some German's sweet chocolate bar and also the caramel bits and just played around with making different layers in the gingerbread boy molds. I even made some that were just sweet chocolate and caramel, which were definitely the smoothest mini layered chocolates.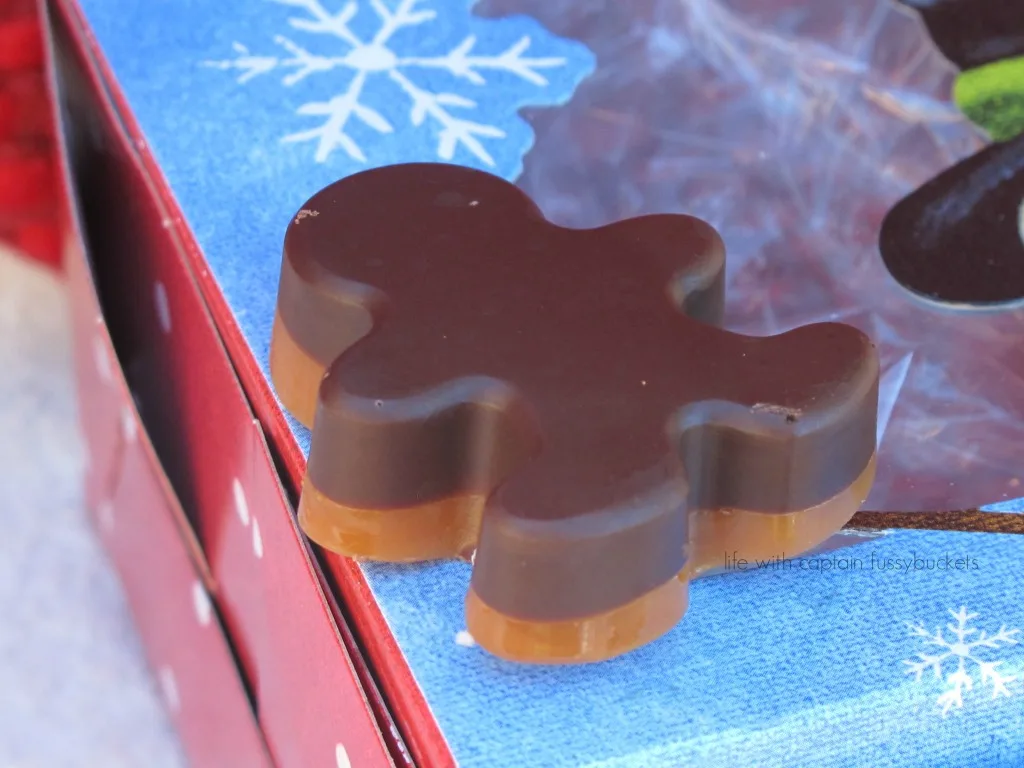 I love the variety of the little gingerbread men layered chocolates. The Captain has a tree nut allergy, or else I would have put some nuts in there, too. I did make a few with pretzel sticks and those were my absolute favorites.
It was very simple to pop about 5-6 mini layered chocolates in a small Mason jar for a gift!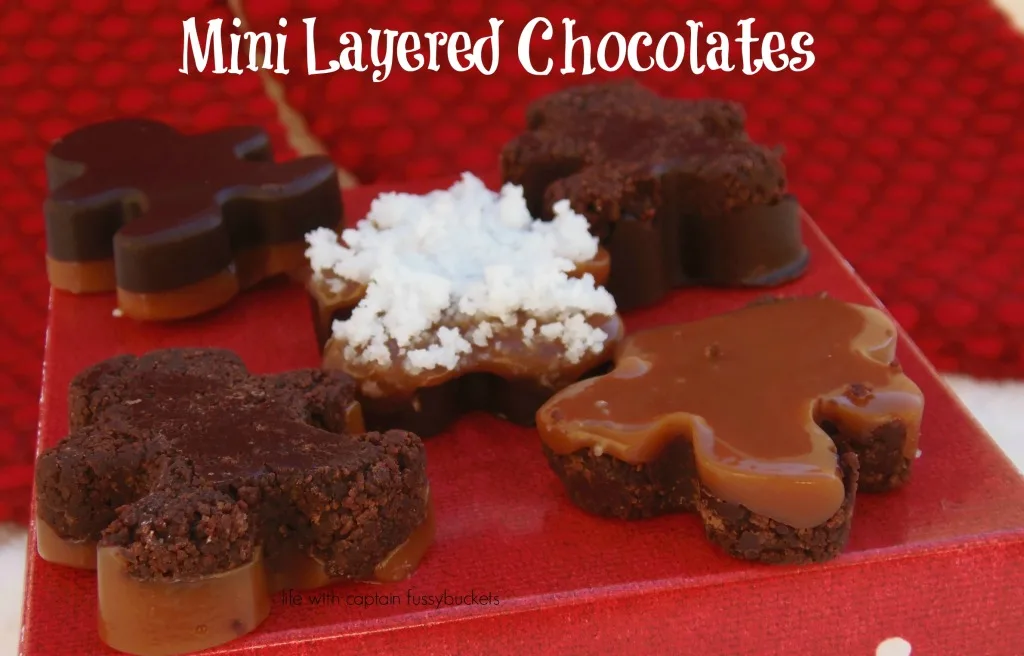 What is your go to holiday treat that you enjoy making for gifts?