contains affiliate links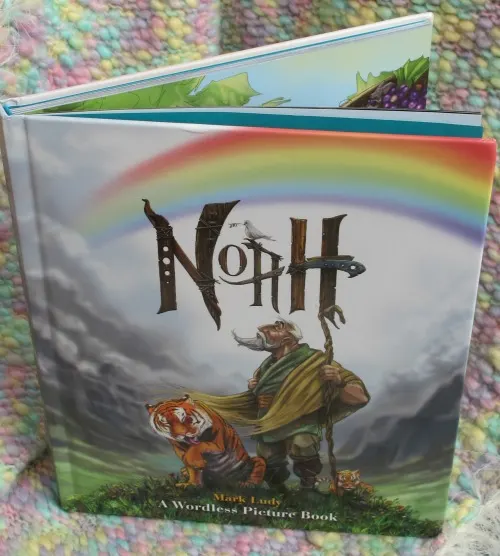 If there is one thing that never gets old, it's reading books. We love to sit down with a good book and read it together. The Captain is a good reader and he loves to read, too. I never knew how refreshing it would be to open and explore a wordless picture book, though! We were sent "Noah" by Mark Ludy to review and the pictures truly do speak for themselves. Looking at the detail that the illustrator put into these pictures is just amazing.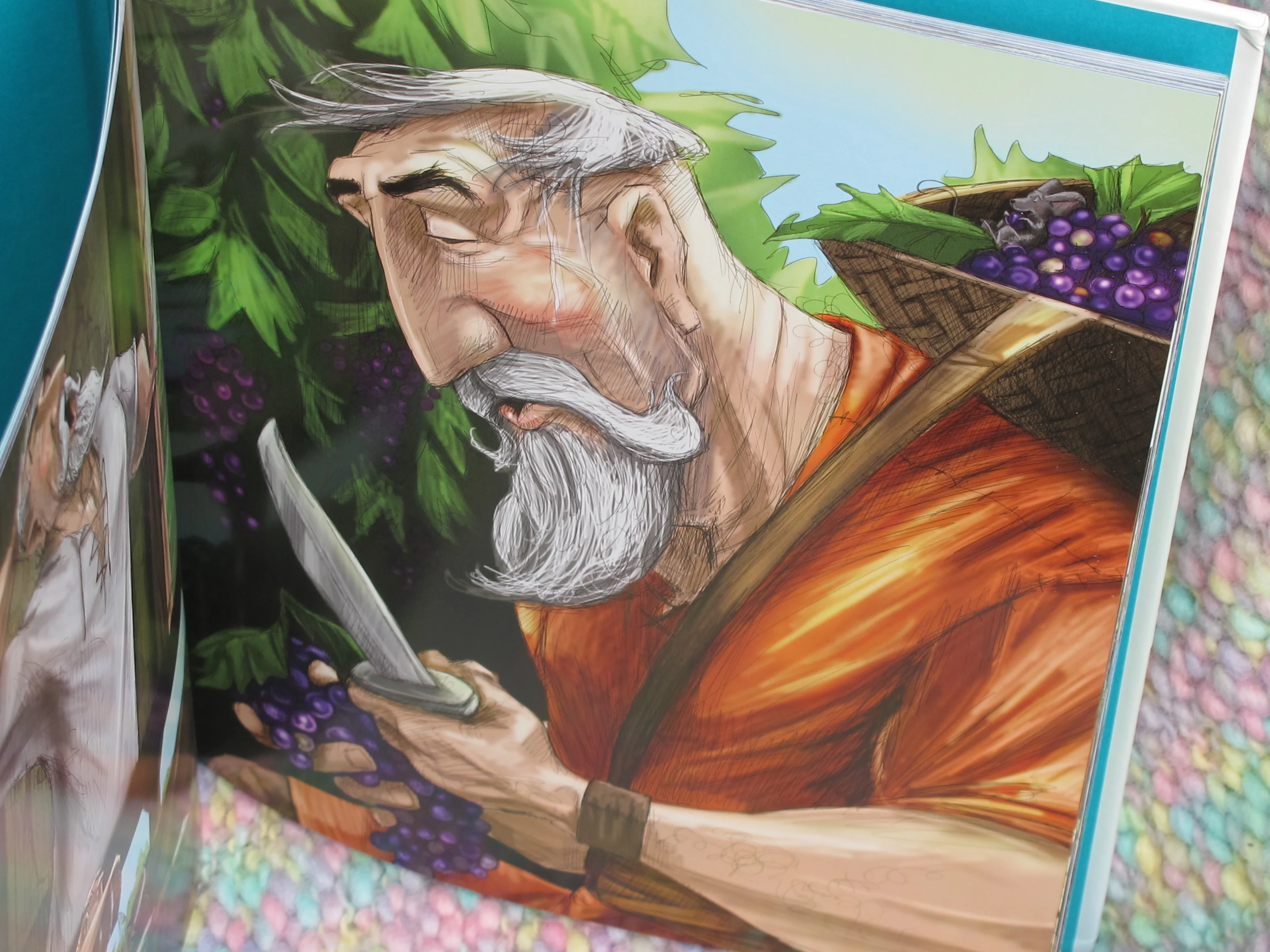 The boys are already familiar with the story of Noah, but even if a child isn't, they will be intrigued and engaged with these beautiful pictures. Children can use their imaginations and what they know about the story of Noah already to tell a full story with this book. It has also inspired us to open the Bible and reread the story of Noah to see the inspiration Mark Ludy used when drawing.
The following picture is my favorite in the book. Noah is looking up at God with a look of awe, fear, and undoubtedly has many questions running through his mind. But he trusted God. Noah knew that God was in control and he wanted to do whatever was asked of him. What a wonderful lesson for this kids. Trust in Him and you will be richly blessed!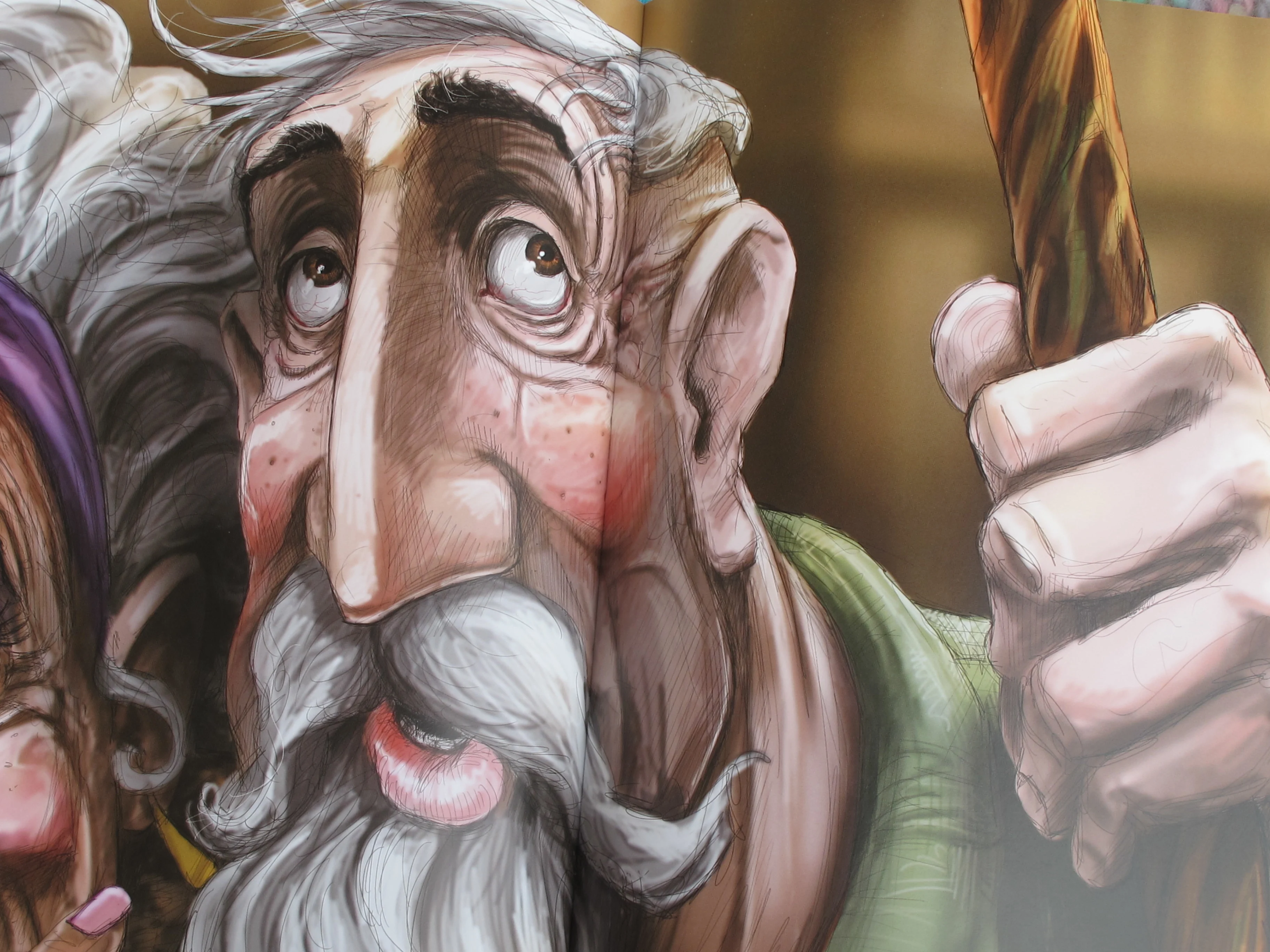 I highly recommend this beautiful hardcover picture book for you or a someone you know. I guarantee you will find yourself getting lost in the book – all 64 pages, thinking of what it must have been like for Noah so long ago! (Bonus: Find Squeakers the mouse on every page!) Purchase NOAH on Amazon for less than $15. It would make an awesome Christmas gift!