Give an Oil Change Gift Basket and Bless Someone with a Year of Protection for Their Car!
I received Mobil 1™ Annual Protection motor oil, a Mobil 1™ Extended Performance oil filter, and
compensation from ExxonMobil as part of a sponsored program. All opinions are my own.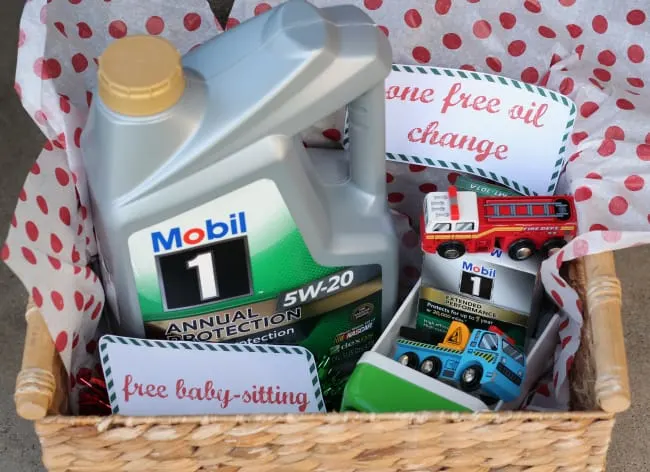 I remember the first time I took our family van for an oil change. I'm embarrassed to admit that before I was married, my dad took care of the oil changes, and after I was married, my husband made sure that it was done. It wasn't until I had two kids that I took the van to get an oil change for the first time! My husband had a lot of work to do and the van needed an oil change, so I figured I could do it on the way to run errands. Well, I pulled into the first oil change place, they asked me what kind of oil I wanted and what service I needed and I froze. I had no idea! I eventually settled on the cheapest option, which worked, but it wasn't really the best for my van. I know of many single moms and dads who are responsible for every single aspect of their home
life. I thought the other day…wouldn't it be such a load off their backs to have someone take care of one of their many tasks for once? That's when I had an idea to bless a single parent with an Oil Change Gift Basket.
I started the gift basket with Mobil 1™ Annual Protection (M1 AP). This is a new motor oil product that offers customers the benefit of only having to change their oil once a year! It extends oil life, maximizes engine wear protection and prevents harmful deposits. Imagine being able to not even think about getting the oil changed for a whole year!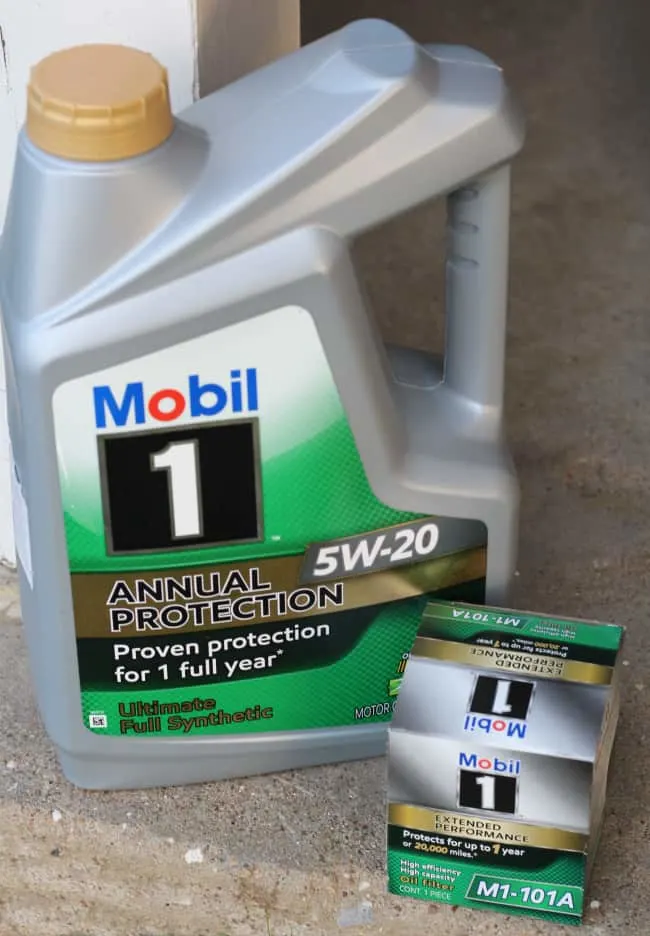 Along with the M1 AP, I bought ExxonMobil's Mobil 1™ Extended Performance oil filter that protects engine systems for up to 20,000 miles. Using this oil filter along with the M1 AP, customers can rest easy with proven protection for up to a full year or 20,000 miles, whichever comes first.
I easily picked up both of these products in the Auto Care section at Walmart. If you are gifting this to someone else, you will need to know what kind of oil filter their car requires, but someone in the Auto Care department will be able to help you.

To build the Oil Change gift basket, I just used a fun basket that could be reused for something else later and filled it with fun holiday tissue paper. I added in a few toy trucks and cars for little ones to have fun with (and to stick with the theme!) Next was a five-quart jug of Mobil 1™ Annual Protection. Did you know that synthetics are better than conventional motor oil? It's a good idea to trade up to synthetics…just another reason why this motor oil is so awesome.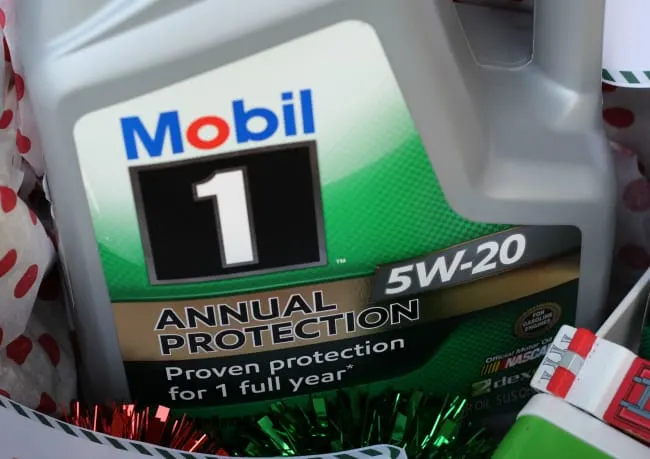 Next up, ExxonMobil's Mobil 1™ Extended Performance oil filter.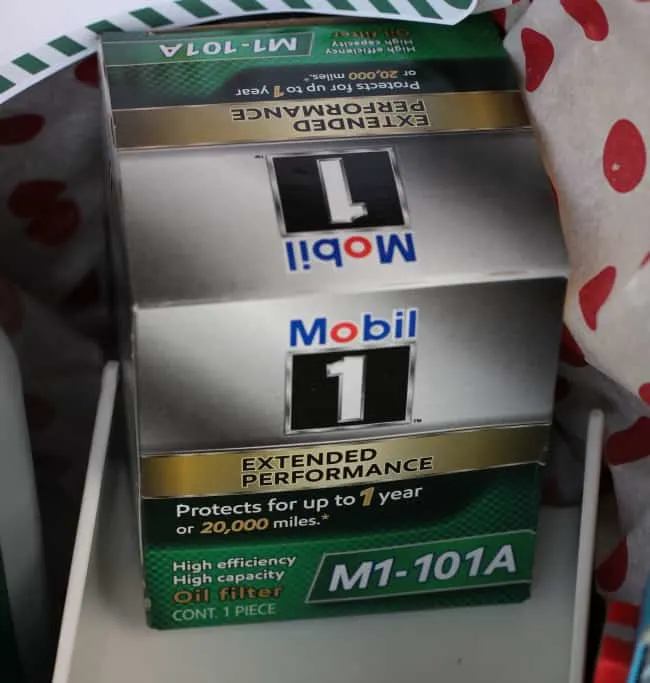 Lastly, I added in two coupons…one for a free oil change (you can arrange for a Walmart gift card to use at a Walmart Auto Care Center, so the parent can just bring the oil and filter in and get it done!)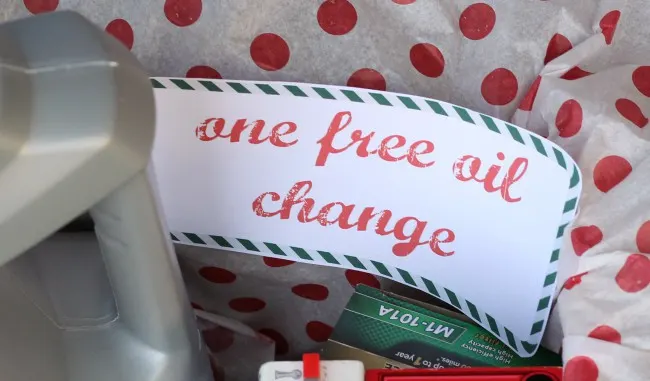 The other coupon I made was for free baby-sitting. Single parents, especially those who are with little ones 24/7 need a break and I'm happy to do it! Even a few hours can be life changing for any mom or dad!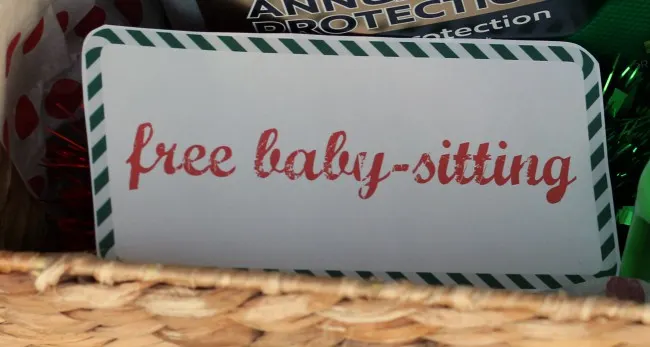 It was super simple to put together and I know anyone would be blessed with not having to think about an oil change for a year!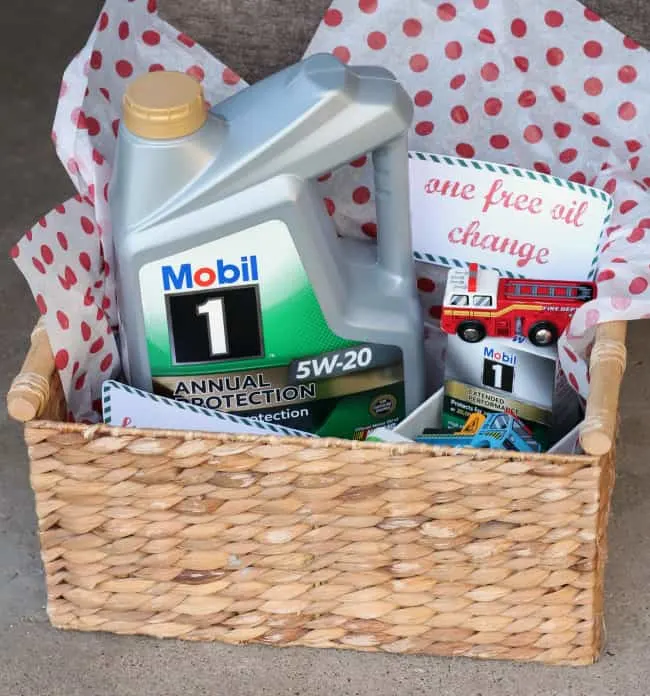 What other ways could we pay it forward to a single parent?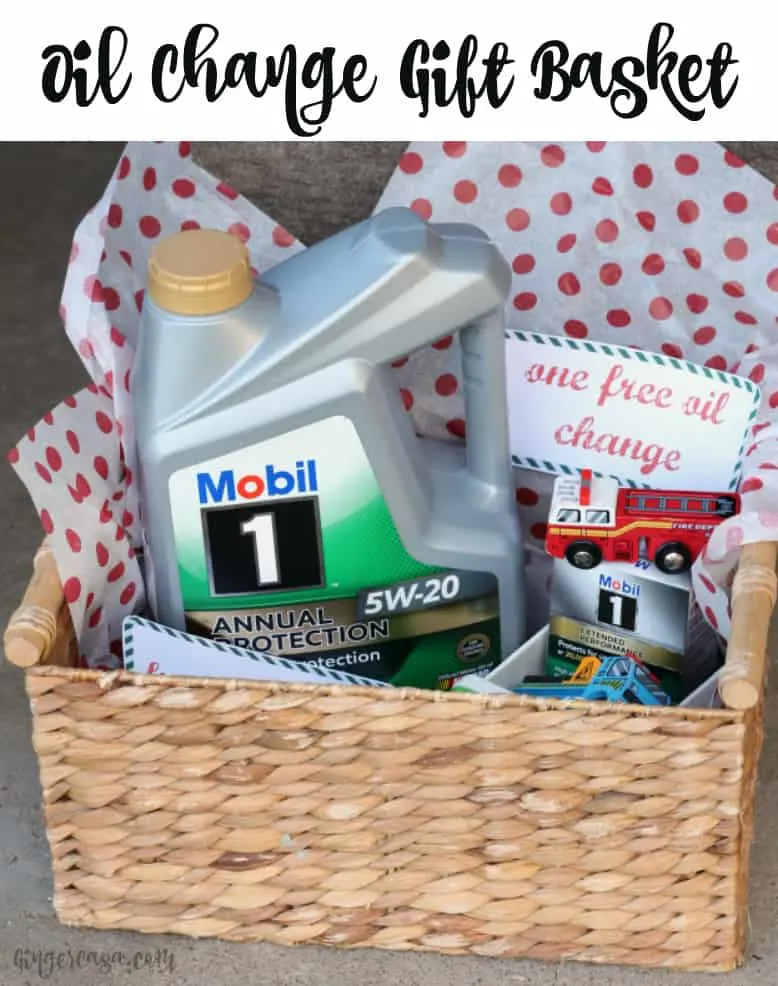 This is a sponsored post written by me on behalf of ExxonMobil at Walmart.
SaveSave
SaveSaveSaveSaveSaveSave
SaveSave
SaveSave
SaveSave