Do you ever feel like you are in a complete rut with your family meal planning? It seems like we eat the same meals week after week and yes, it is what the kids enjoy, but they get old! Then I will get on Pinterest and find delicous recipes and either forget a key ingredient at the store OR I only need a 1/2 teaspoon of an ingredient and talk myself out of buying a huge container. Ingredients are really expensive…especially organic, high quality ingredients.
With Sun Basket, you can choose from delicious recipes each week and specify your dietary preferences, such as paleo, vegetarian, or gluten-free.
I was impressed that Sun Basket has eco-friendliness on the brain from start to finish. Not only are the ingredients organic, but the packaging is eco-friendly and the instructions on how to recycle everything is right there!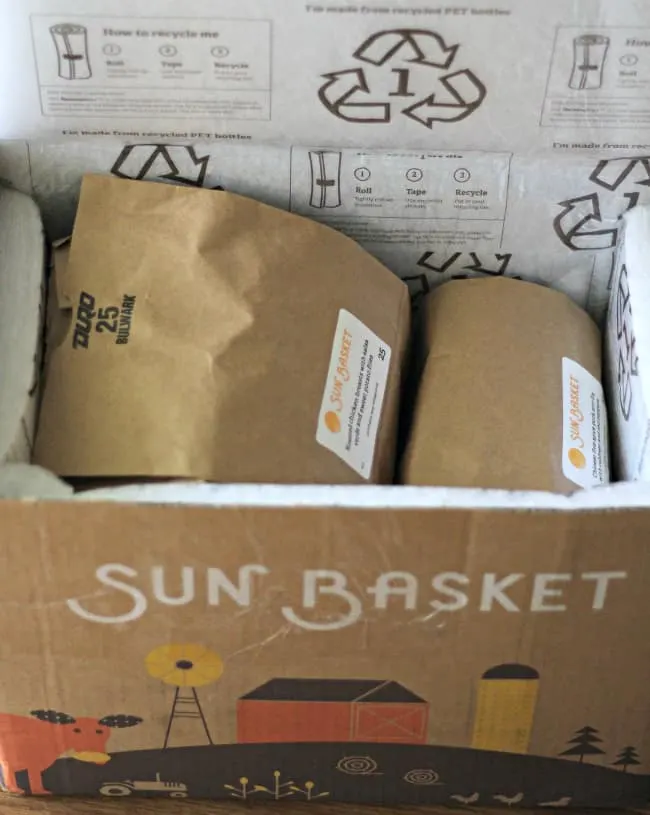 The meats come frozen in the bottom of the box, with the vegetables and other ingredients in marked packaging and a paper sack, explaining each meal. And of course, directions are included!
Our box of meal kits included two meals – Chinese Five-Spice Pork Stir-Fry With Cabbage and Red Peppers was the first meal that I made. It was plenty of food for our family and hubby raved that it tasted very authentic!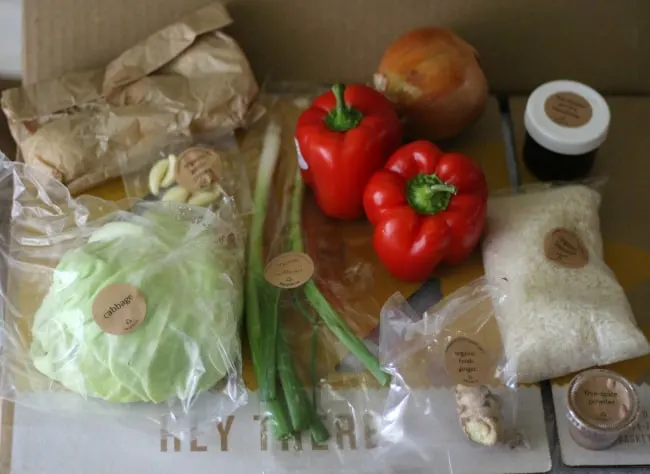 Included in the box was everything that I needed for this recipe except for staples like salt, pepper, and oil.
While the rice cooked, I prepped the stir-fry ingredients according to the recipe directions.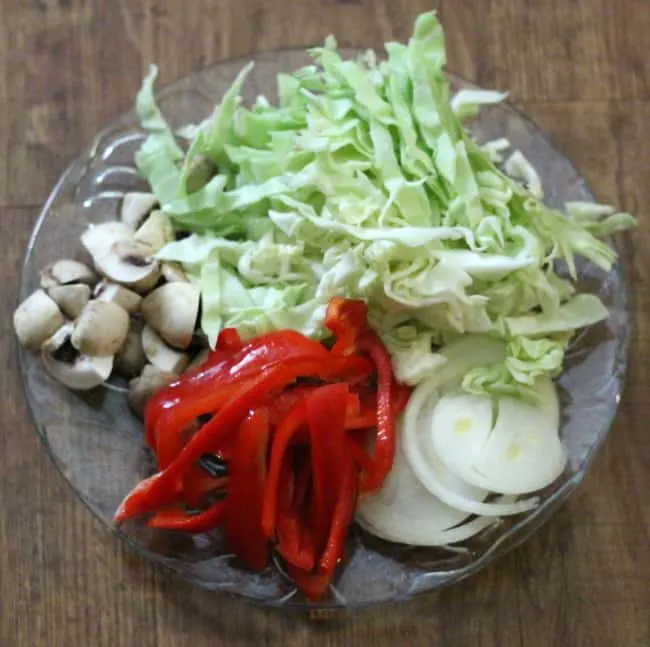 I felt so accomplished, like I had prepared a fancy gourmet meal and there was no stress because all of the ingredients were right there for me and the instructions made everything so easy.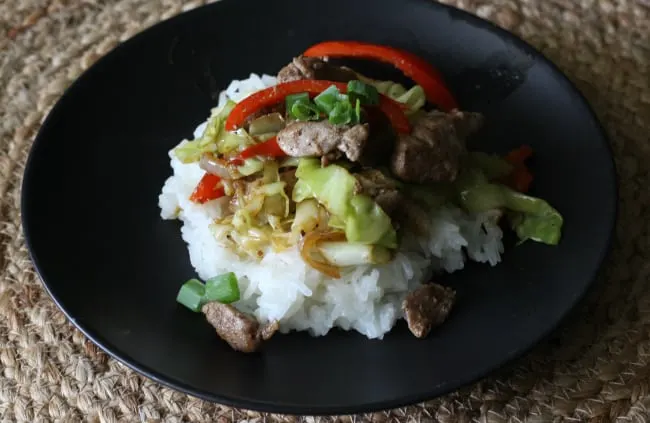 Also included on each recipe is a "Kids can!" section, giving little tips on what the kids can help with on that particular recipe. My 3 year old was able to help!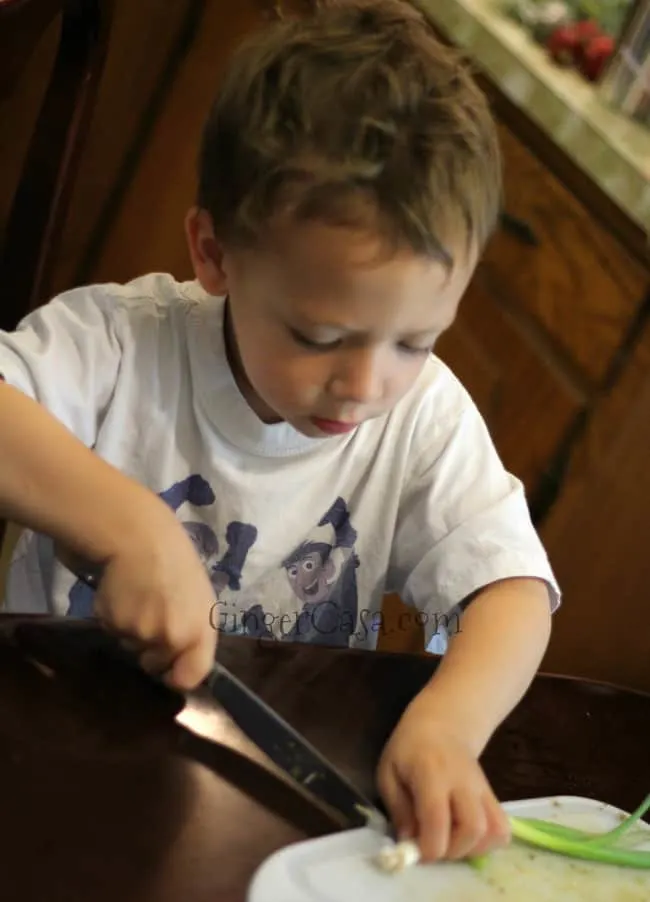 The next meal that I prepared for our family was Roasted Chicken Breasts with Salsa Verde and Sweet Potato Fries. As I looked over the ingredients, I was a bit scared, but the chefs at Sun Basket made it SO easy and this meal was my favorite!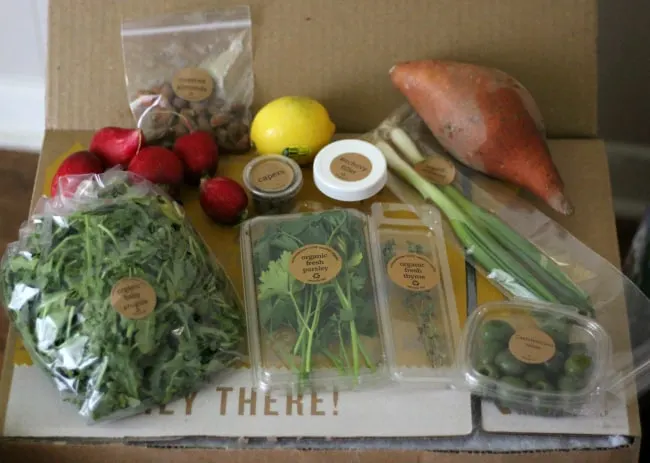 Chopping fresh, organic ingredients is actually really fun when you know exactly what you are doing with them!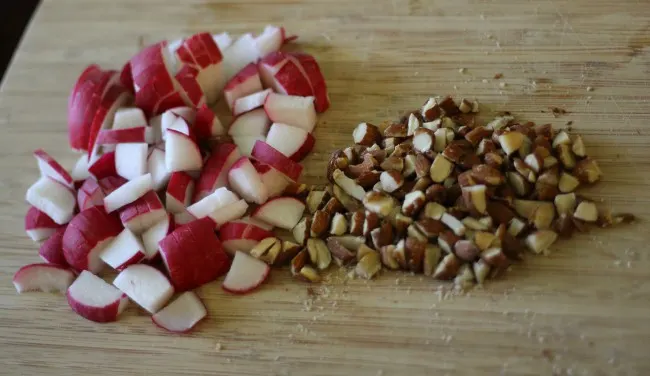 This meal is one that we LOVED, but I would have never thought to make or possibly would have passed over on Pinterest. Sun Basket does a great job of making recipes that families are sure to love and are not super difficult to prepare.
Other things I love about Sun Basket:
meats and seafood are sustainably-sourced and hormone-free

recipes are all ready in around 30 minutes

minimal cleanup

recipes are developed by an award-winning San Francisco chef

packaging is 100% recyclable and compostable

all recipes are approved by an in-house nutritionist

you can choose any recipe you like each week, regardless of your meal plan
Want to give Sun Basket a try? Save 50% off of your first order by clicking here.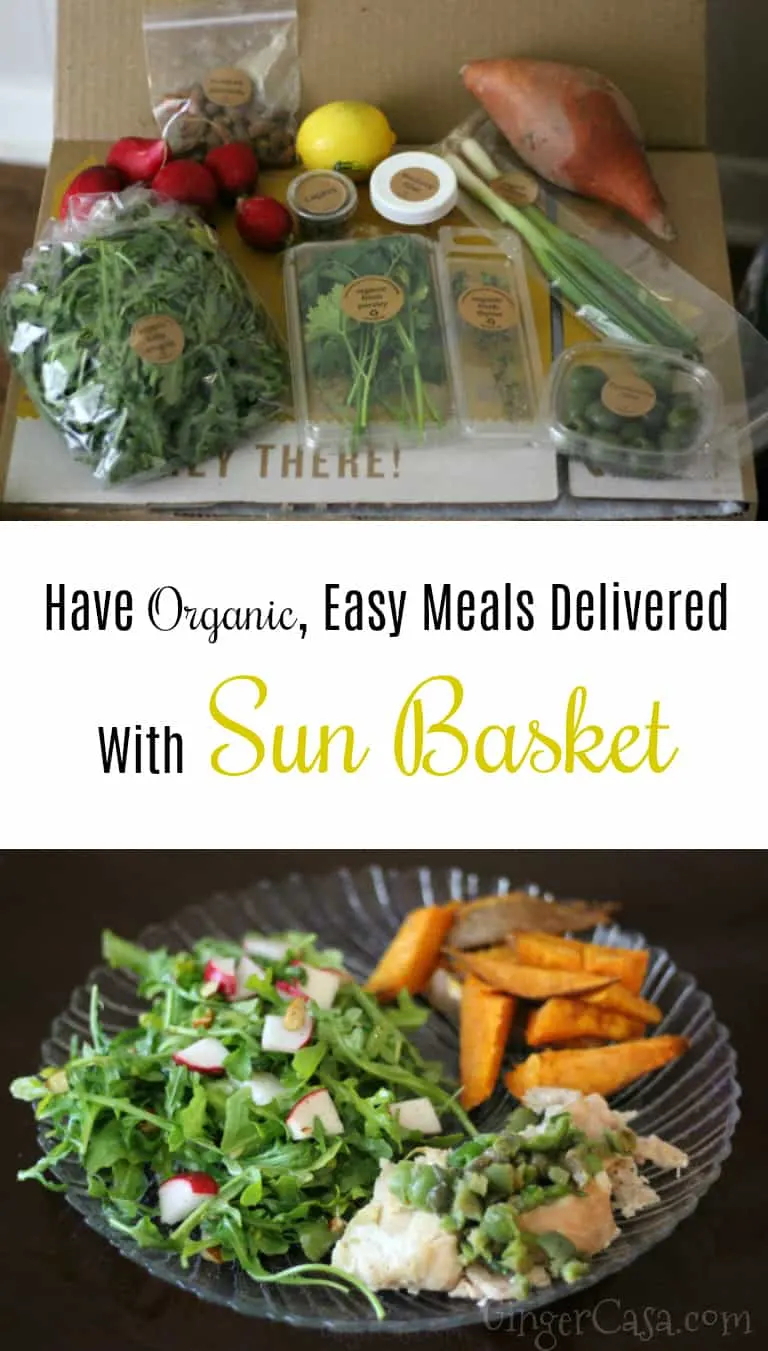 SaveSaveSaveSaveSaveSave