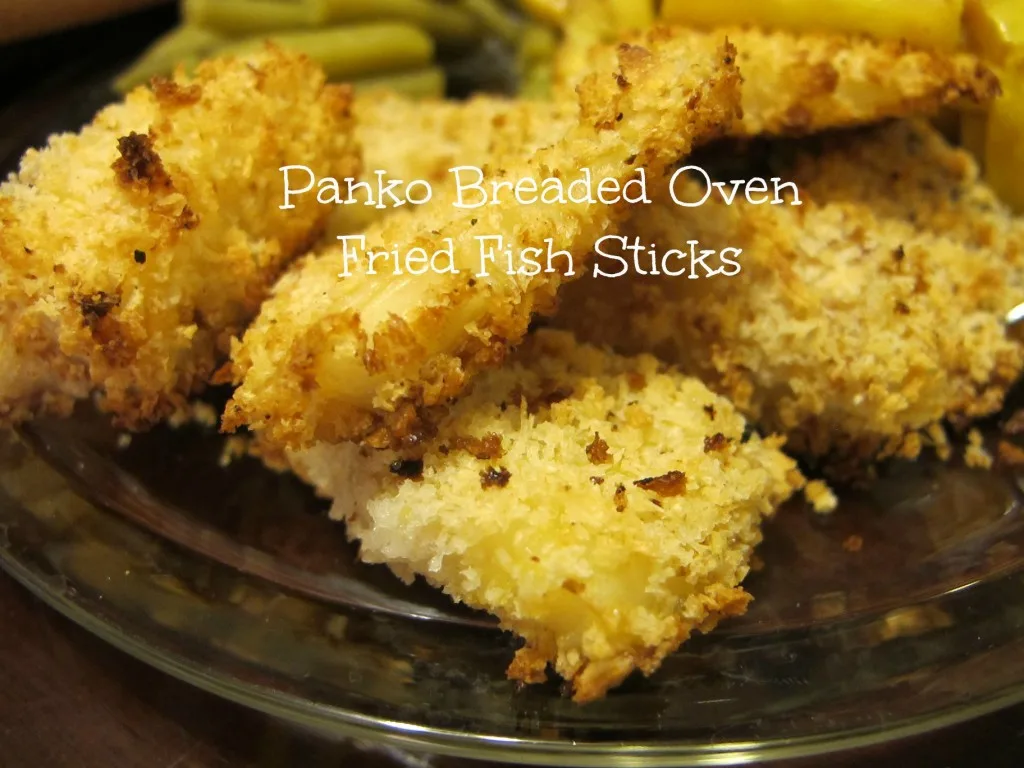 Sometimes thinking of what to have for dinner is such a hard decision! Add in someone on a low/no saturated fat diet (as we all SHOULD be, in my opinion, but wow, is that hard!), a low carb diet, and a picky 2 year old…choosing what to eat for dinner is tricky! Last night, the low carbers splurged a bit with this yummy recipe for panko breaded oven fried fish sticks! (although whole wheat panko would be totally acceptable!)
We served this with cooked spinach, salad, and homemade sweet potato fries! YUM!
If you are REALLY feeling fried fish, this recipe for
fried walleye
is out of this world delicious!