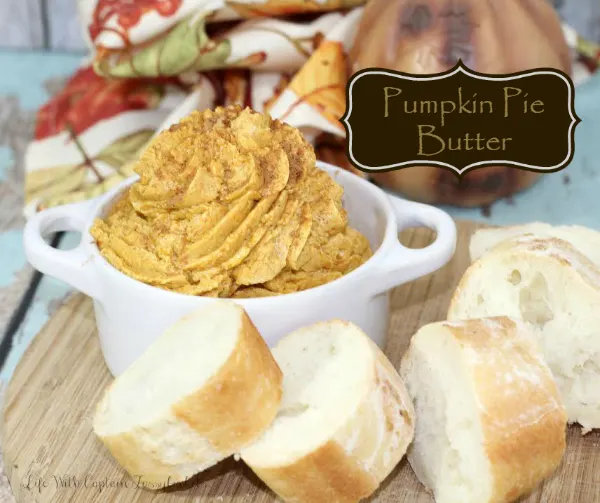 If I close my eyes and think hard enough, I can almost imagine the cooler temperatures and fall decor. I may need to step inside an air conditioned room, because this 100+ degree heat is almost unbearable! I know it will be over soon enough, and my favorite season of the year will be here! Fall. Autumn. October. I love everything about Fall! My favorite foods are all fall foods – apples, cranberries, and of course, pumpkin. I'm not limited to Fall to enjoy these, but I am just giddy when I am happily pinning Fall recipes on Pinterest!
This Pumpkin Pie Butter would be absolutely perfect on just about anything. Bread, rolls, bagels, muffins, pancakes, waffles….you get the idea….it is delicious! The flavor is smooth, spicy, and pumpkin-y.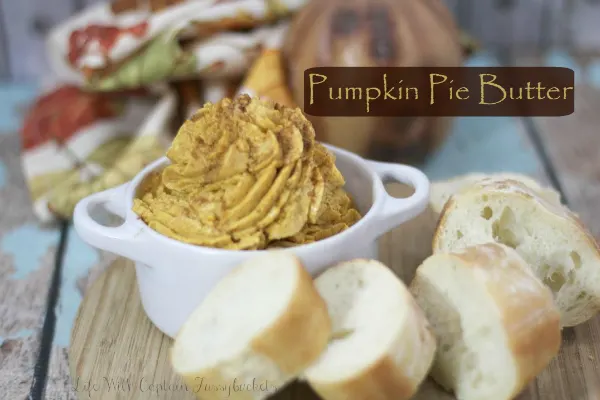 Ingredients:
1 cup of unsalted butter, softened (not melted)
1/3 cup of pumpkin puree
1/4 cup of brown sugar
1 tsp cinnamon
1 tsp pumpkin pie spice
1/4 tsp nutmeg
Directions:
-Place butter in a medium mixing bowl.
-Using a hand mixer or immersion blender, cream the butter.
-Add the brown sugar and continue to cream the butter and sugar together until fluffy.
-Add the pumpkin puree and spices.
-Whisk to blend well.
-Scoop into a pastry bag with a large tip or into a covered dish.
-Sprinkle with cinnamon.
-Refrigerate and serve when chilled.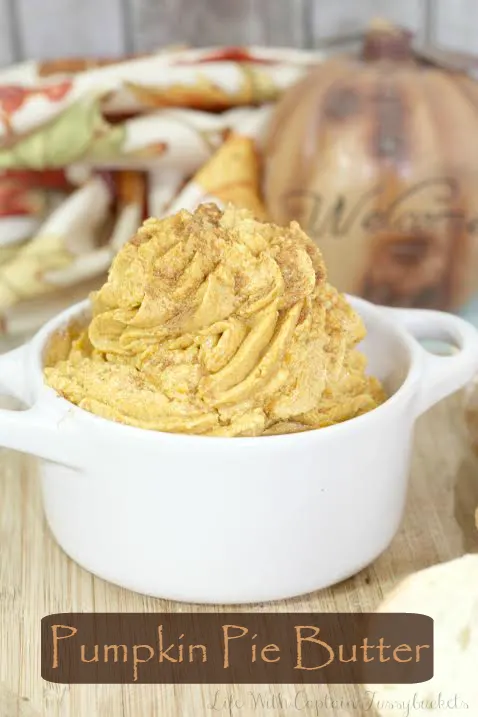 *contains affiliate links at no cost to you*