You will LOVE this Pumpkin Pie Granola!
Fall is here and that means two HUGE things for our family. 1. pumpkin everything and 2. lots of birthdays, holidays, and visits from guests are on their way. We have three boys and all of them have a fall birthday. All three boys are in sports and having recently moved further away from family, I anticipate more overnight stays, if we are lucky, from family members and friends. Both of these things are exciting to me because I LOVE the fall, I love pumpkins and pumpkin spice everything, and I LOVE having company. The thing about having company, however, is that sometimes we have different preferences in coffee and even coffee makers. My dad is a decaf drinker, my mom drinks cappuccino or nothing at all, and then other members of the family have their preferences, too.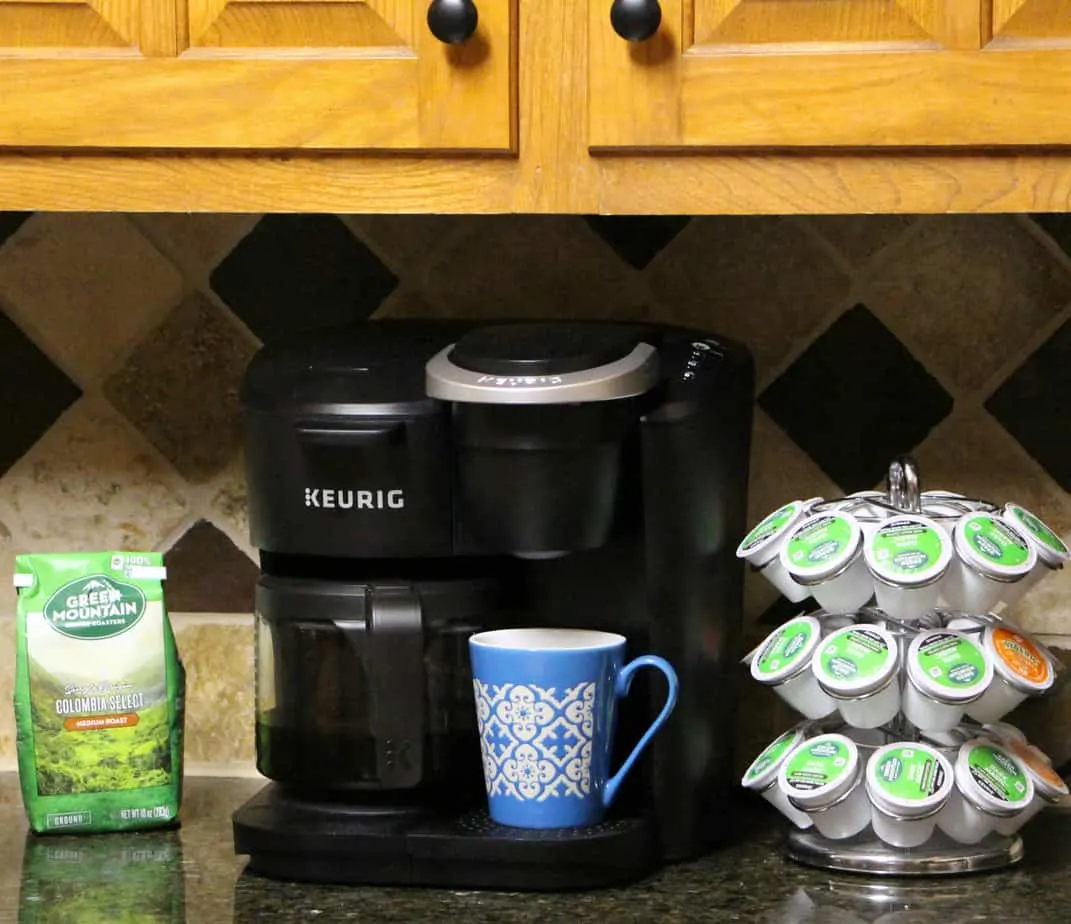 Sometimes we all need to be out the door by 8 for a early morning soccer game and a single serve coffee machine is only so fast. I like to brew a pot of coffee for all the caffeinated coffee drinkers, but where does that leave those who prefer decaf or another variety of hot drink? The Keurig® K-Duo Essentials Single Serve & Carafe Coffee Maker is THE perfect solution for this issue. Make a pot of coffee on the left side, and that leaves the single serve option available for anyone who needs to use it. And on days when it is just the hubby and I drinking coffee, we each can have our favorite blend in a single serve mug and we are good to go. I love that the carafe coffee maker is always readily available and there is ONE Keurig for all of our coffee and hot drink needs!
What goes best with coffee? Well, I think it's a nice bowl of Pumpkin Pie Granola! I made a batch of this delicious stuff and it's been so good to have with almond milk, on top of yogurt, or just by itself. It has a home by my Keurig for those busy mornings, too! (Scroll to the bottom for this yummy recipe!) If you are more of a dessert person, try this recipe for Pumpkin Bars.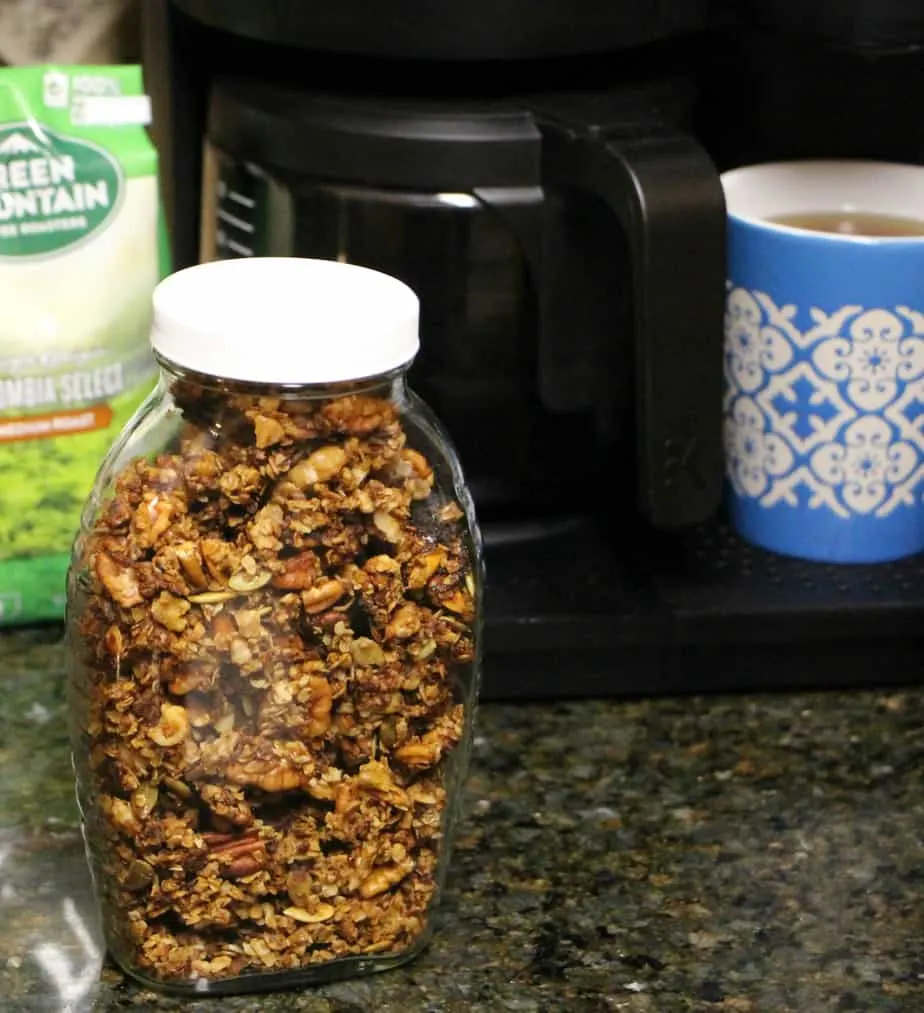 I love how not only convenient the Keurig K-Duo Essentials Coffee Maker is, but they budget-friendly cost is impressive, too!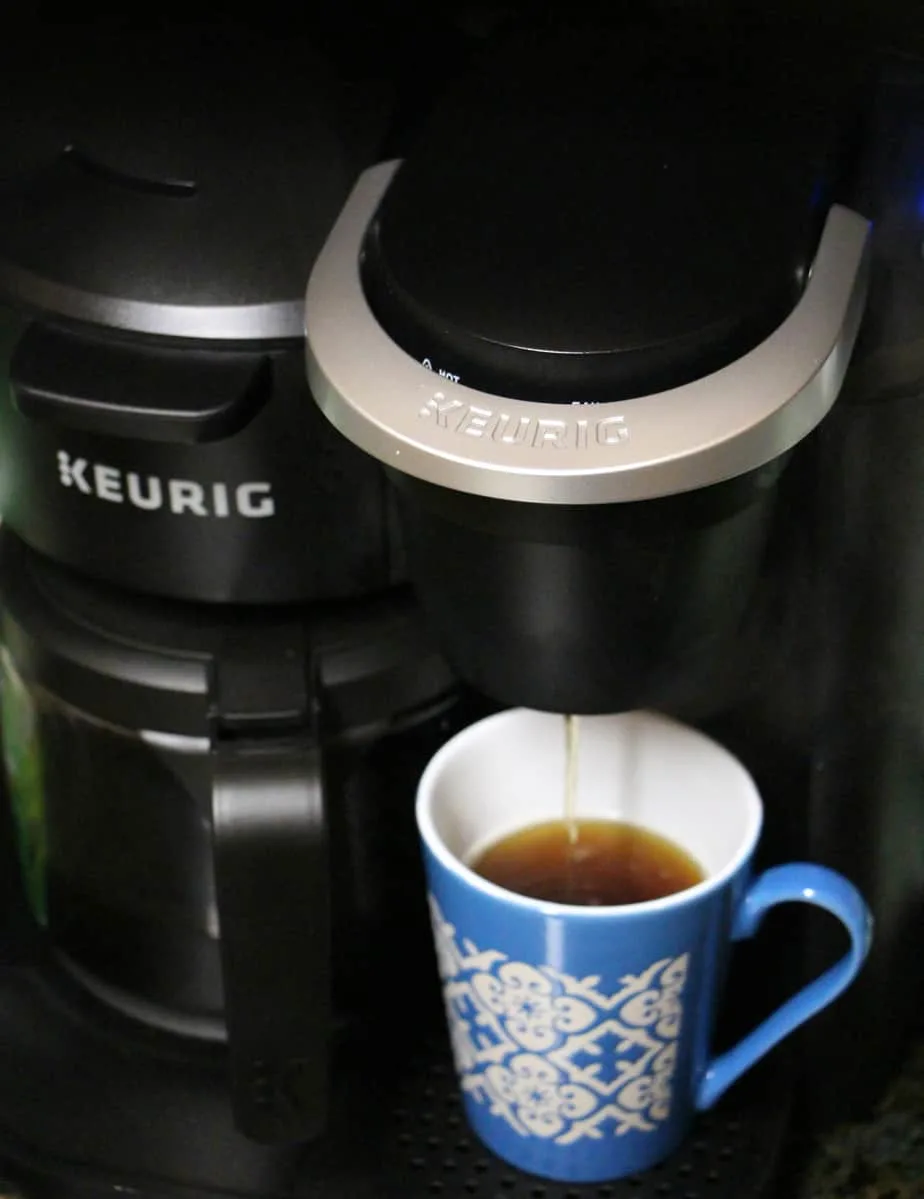 The K-Duo Essentials Coffee Maker comes with a 12 cup glass carafe, along with a heating plate, to keep your coffee warm. If you love hot coffee throughout the day, this is a great option for you! It also features a Pause & Pour feature, which allows the coffee maker to be paused for 20 seconds mid brew, so you can pour your coffee right away and not have to wait!
The huge 60 oz. single reservoir is shared between single serve and carafe brewing and makes refilling easy. The Keurig can also adapt to travel mugs and can brew multiple sizes, such as 8, 10, or 12 cup carafe and an 8, 10, or 12 oz cup.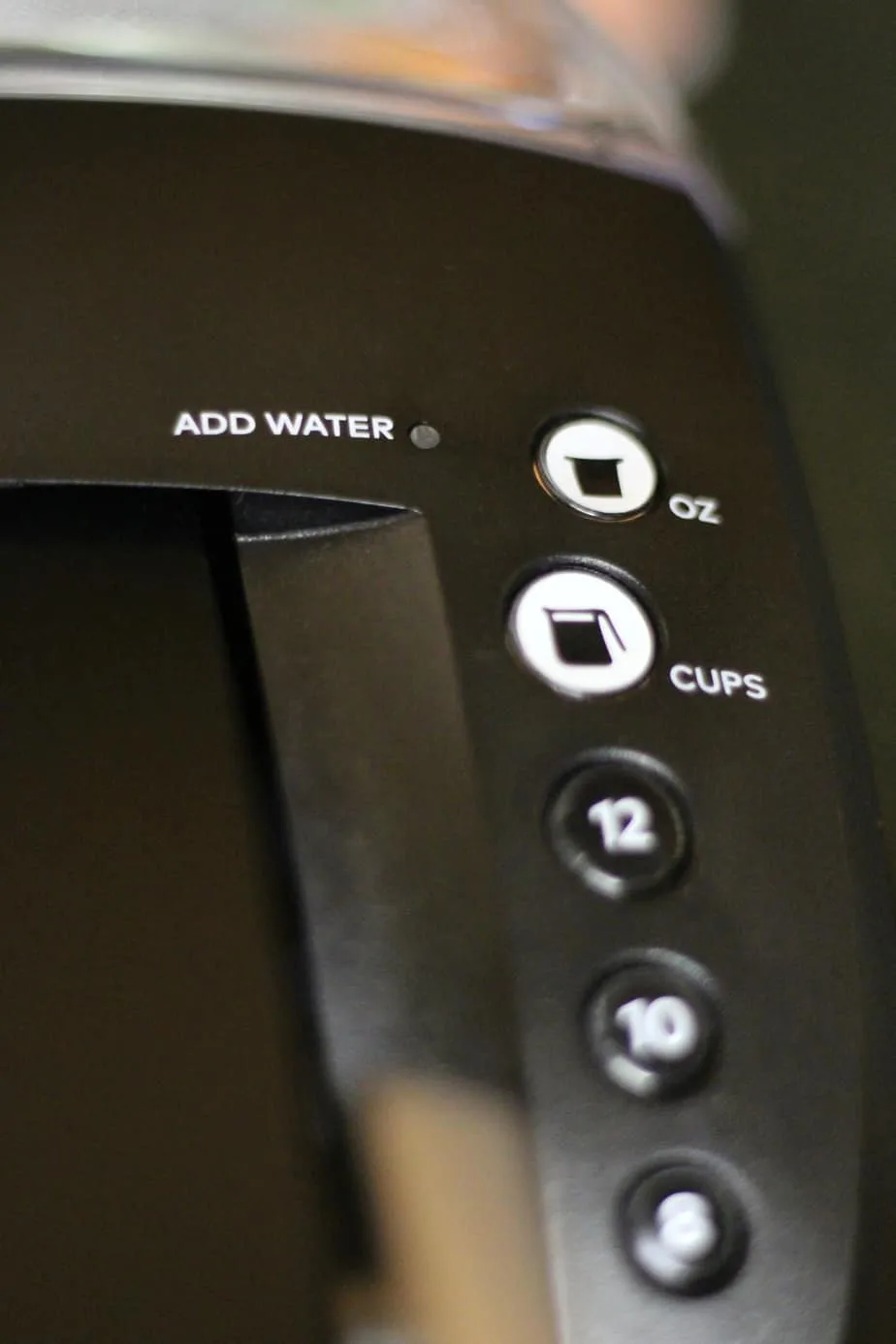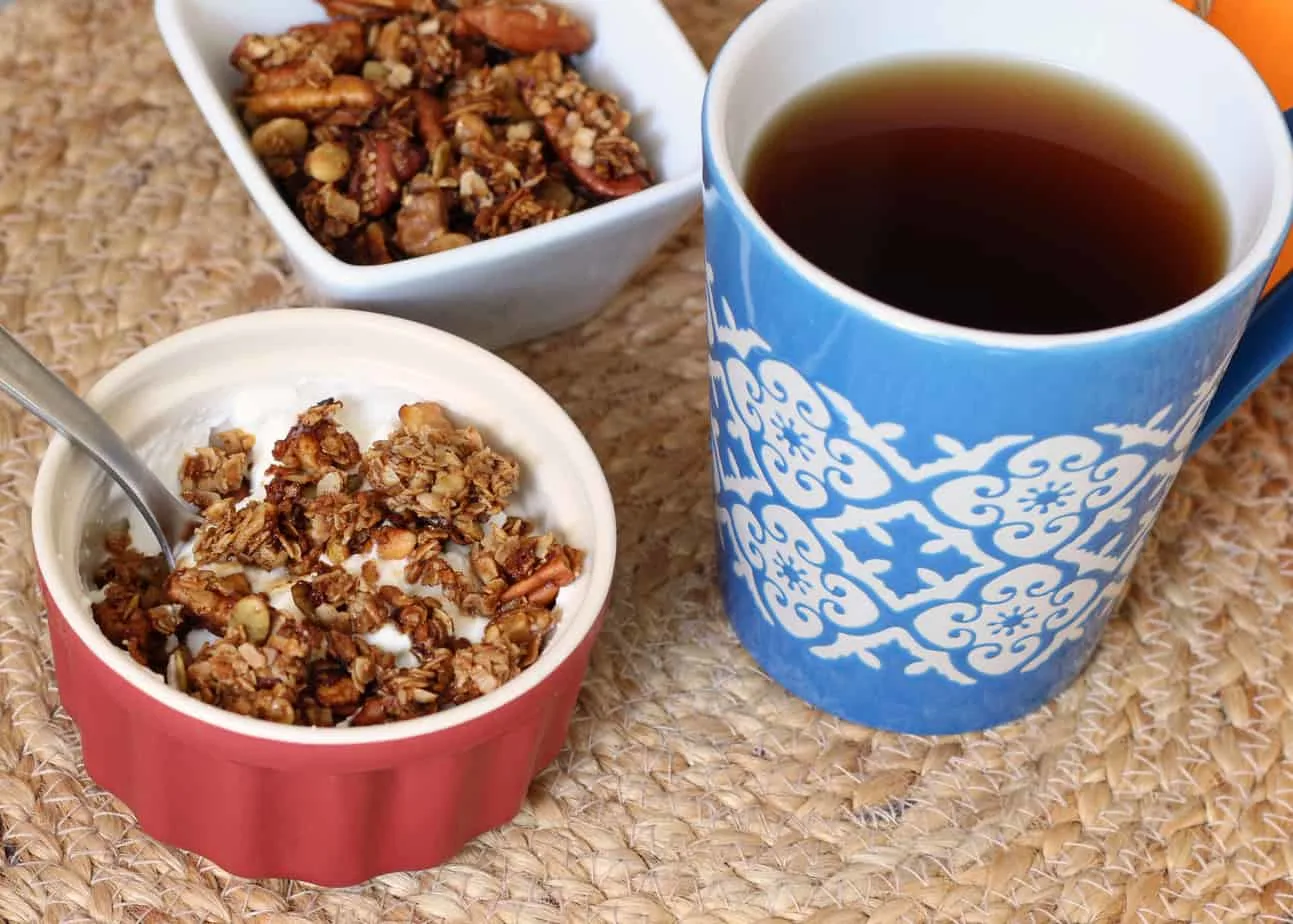 Coffee + pumpkin pie granola = a perfect fall morning for anyone!