Fresh fruits are our favorite, year round, but of course there is something about spring that makes us love them all the more! Fresh, local fruits are such a joy. I love buying a carton of raspberries and see my kids eat them with big smiles on their faces! My husband also loves raspberries, so I combined the delicious, fresh flavors of spring with a light raspberry cheesecake filling inside these cute, easy cookie cups made from store-bought cookie dough for this raspberry cheesecake cookie cups recipe!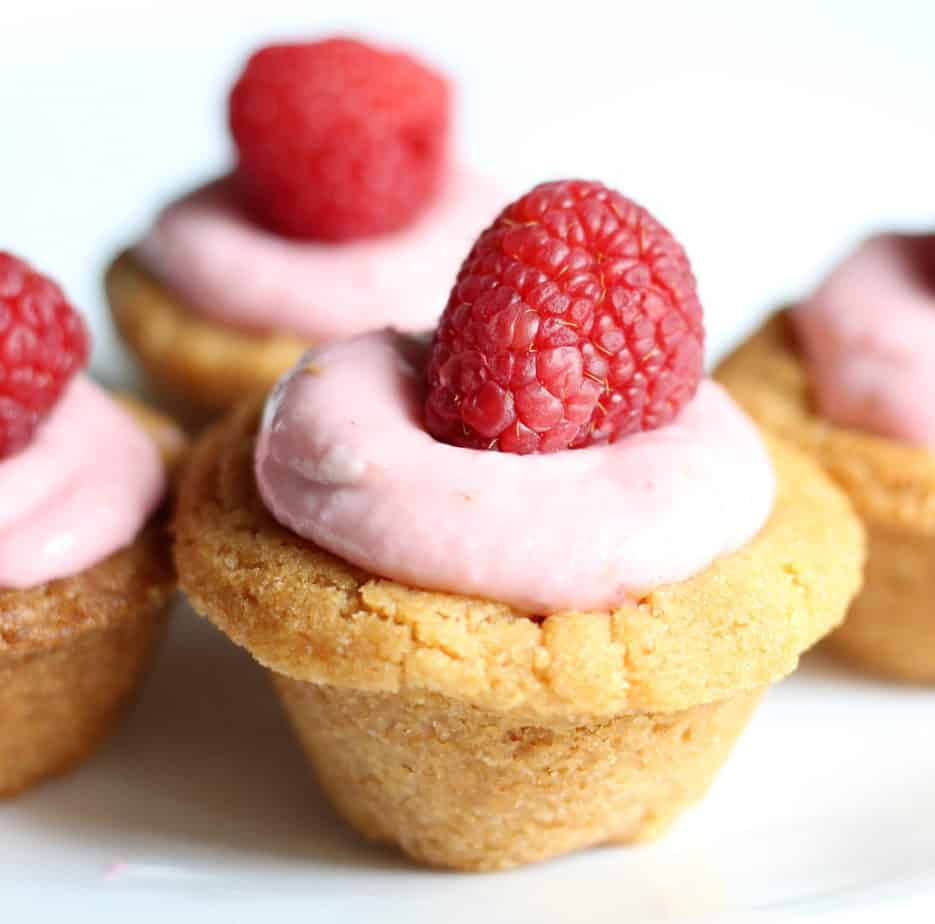 The cookie cups themselves are very easy to make. I just used a store-bought sugar cookie mix, followed the package directions for rolled cookies, then rolled balls and flattened them out inside a mini muffin tin. SO yummy and pretty simple, too!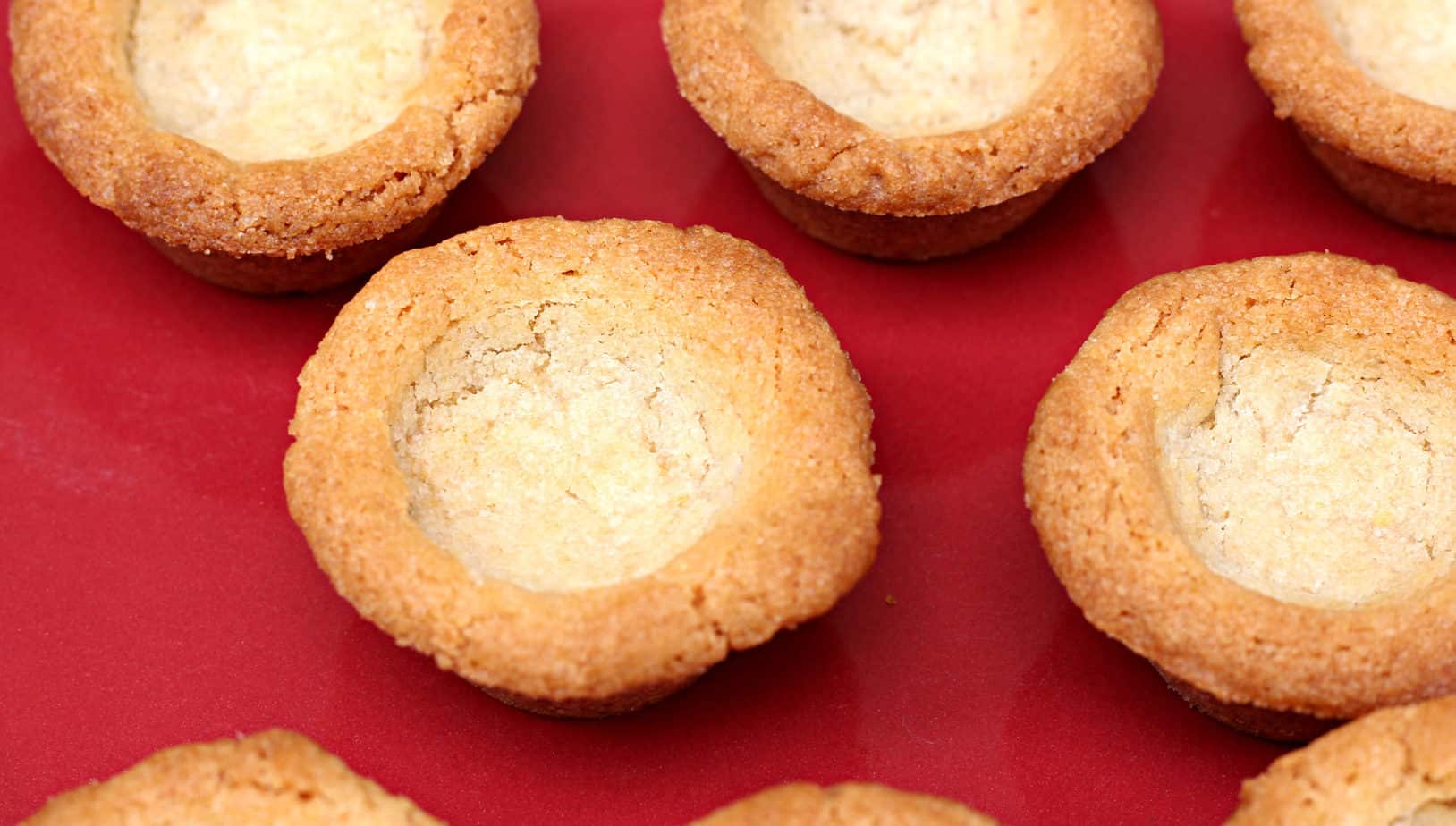 While the cookie cups are cooking, you can make the raspberry cheesecake filling!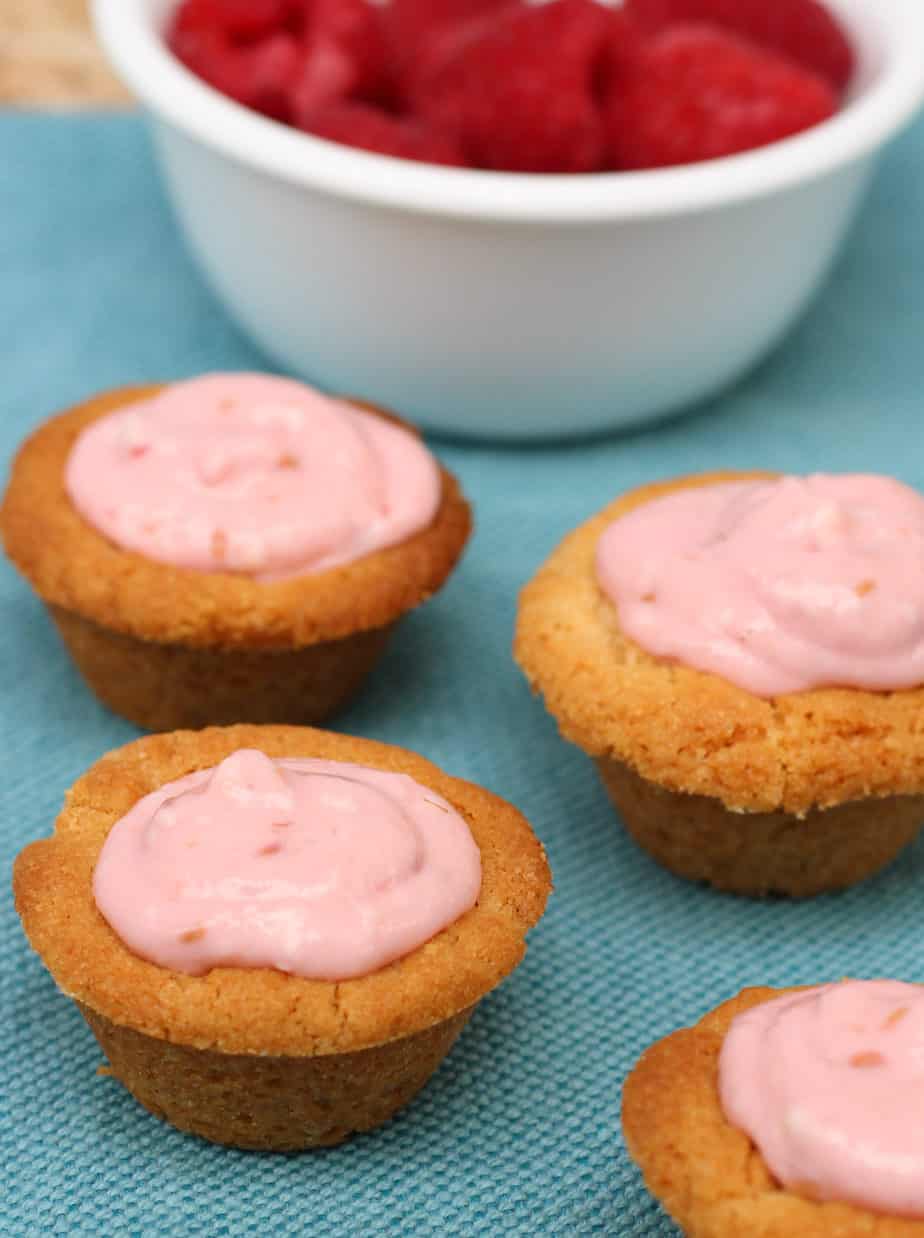 Top with a fresh raspberry to make these extra delicious!